OPINION | Govt's Inability to Cut Duties on Fuel Contributed to Inflation Spike, Now Brace for RBI Raising Rates
The Wholesale Price Index (WPI) based inflation for the month of June was at a near three-year high of 5.77% against 4.43% in May this year and 0.9% in June 2017.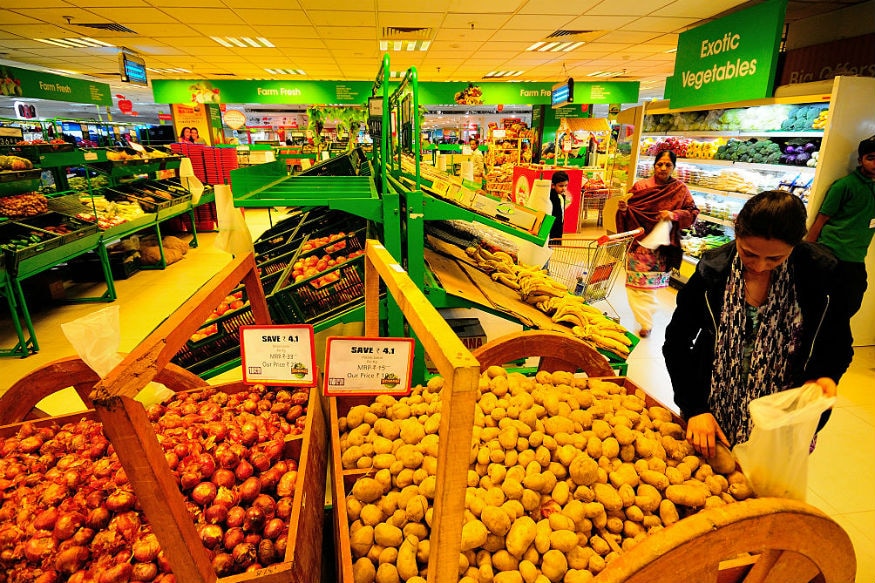 Representative image.
New Delhi: The aam aadmi and aam aurat should brace themselves for some more price pain ahead. Surging inflation in June is already making it difficult to manage household budgets, with almost everything from veggies to the daily commute costing more. Going forward, the prospect of the Reserve Bank of India (RBI) raising interest rates to curb further inflation could be an added headache, as EMIs rise.
Analysts are also saying the generous Minimum Support Price (MSP) recently announced by the government for kharif crops could add fuel to the inflation fire by pushing up food prices.
The Wholesale Price Index (WPI) based inflation for the month of June was at a near three-year high of 5.77% against 4.43% in May this year and 0.9% in June 2017. There has been a broad based increase in price levels across all the major segments of the WPI. The inflation spiked for the fifth month in a row, because of a jump in fuel prices and continuing food inflation. The rising inflation puts pressure on the RBI to raise interest rates further, which have been raised by 25 basis points (0.25%) just last month.
Analysts at CARE Ratings said in a note to clients that the pressure on inflation is likely to continue, driven by global crude oil prices staying at high levels. "Further, unfavourable weather conditions and the resultant impact on agriculture output could also push up price levels. However, the growth in inflation in the coming months is less likely to rise significantly given the favourable base effect. We expect the WPI inflation to moderate to nearly 5% in the coming two months. Thereafter it is likely to decline further and average 4% for the fiscal year as a whole."
Not just WPI, even Core WPI inflation (manufactured products excluding food products) increased to 4.8% from 4.4% in May, though sequential (month on month) growth moderated to 0.3% (from 0.7% in May), reflecting some moderation in commodity prices. Heavyweights such as 'basic metals' and 'chemicals and chemical products' continued to exhibit a sequential increase.
Analysts at Kotak Institutional Equities said in a note, "We estimate core inflation to trend higher through 1HFY19, peaking around 5.4% in August 2018 and easing to 4% by March 2019. We estimate average core inflation at 4.5% in FY2019 against 2.9% in FY2018."
Amid all these analyst estimates, one still wonders whether the government's reluctance to cut duties on petrol and diesel over the last few months, as global prices rose and pump prices in Indian cities touched record highs, was mainly responsible for rising inflation in June.
Analysts at brokerage Anand Rathi said that among the broad categories, highest inflation was seen in crude oil and gas, followed by petroleum products. The crude oil and gas category registered 48.8% inflation.
In the overall basket, fuel and power contributed the largest share to inflation at 16.2%. Isn't it clear then that the biggest contributor to inflation – fuel prices – could have been tamed by the government had it cut duties? Taxes on fuel in India are among the highest anywhere in the world and the government has been extremely reluctant to cut duties, citing poor fiscal health and the reluctance of state governments to also commensurately slash state levies on fuel.
The correlation between rising fuel prices and inflation is pretty straight forward. The chief economist at ratings agency Crisil, D K Joshi, said the government "could use the option of cutting duties on fuel if global crude prices surge further".
Lower taxes on petrol and diesel would have surely lowered inflation but pushed up fiscal costs and the government couldn't afford to lose revenues at this juncture. In other words, you and me will continue to not only bear the increased cost of everything from veggies to the daily commute, but may also have to shell out more on EMIs if the central bank decides to raise rates in its meeting at the end of the month.
The Kotak analysts said the RBI will likely raise rates by 0.25% this month. "We expect headline and core inflation to average 4.6% and 5.7%, respectively in FY2019. As a base case, we expect the RBI to remain cautious and possibly deliver another 25 bps (0.25%) rate hike in August given risks of (1) further broad-based increase in core inflation, (2) impact of MSP hikes, and (3) lower crop production given the progress of monsoon and sowing pattern. The recent data points related to monsoon and sowing indicate that rainfall has been subnormal until July 11 and acreage of kharif crops is 14.2% below last year's acreage for the same period as on July 6".
But the analysts went on to add that the RBI could well defer the 'factoring in' of the agriculture impact as it awaits the government's plan of implementing MSP benefits for 'non-procured' crops. In such a scenario, the inflation projections may not immediately indicate a significant upside, thus, deferring the rate hike to October.
(The author is a senior journalist. Views are personal.)
| Edited by: Ahona Sengupta
Read full article