OPINION | If Demonetisation Were a Success, Govt Would Have Celebrated its 2nd Anniversary
The Congress went to town this morning, with hashtags, memes and data to highlight the ill effects of demonetisation. Former PM Manmohan Singh wrote a strongly worded letter, linking the ongoing NBFC and overall liquidity crisis to demonetisation while several Congress MPs tweeted figures to show why note ban was a disaster.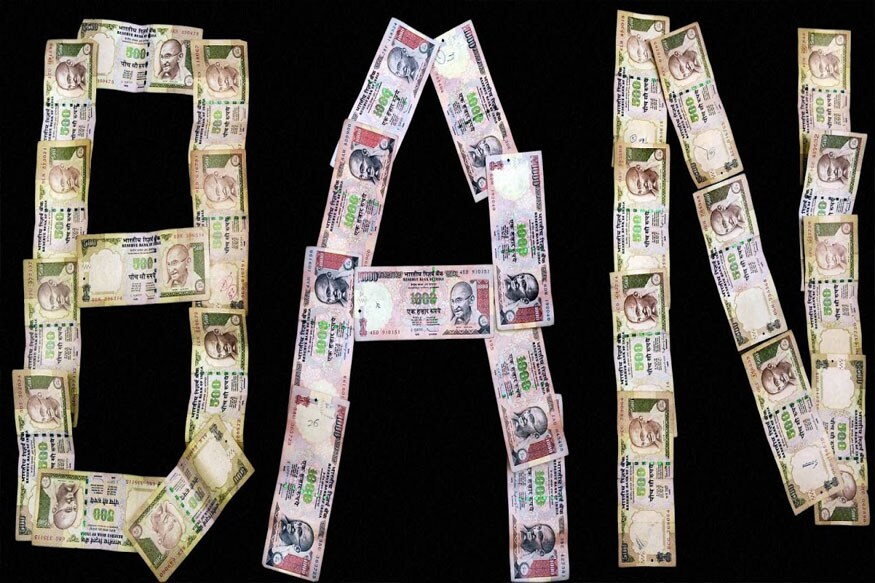 (Photo: PTI)
New Delhi: It is becoming increasingly clear as we head towards Lok Sabha 2019 that the economic legacy of Narendra Modi's first term—both the positives and the negatives—could all zero on the one momentous decision taken on this very day two years back: Demonetisation.
This single decision by the Prime Minister has not just altered the course of India's economic march but also proved to be the most controversial till date under Modi. The very suddenness of the announcement, its continuing fallout and the effect it had on the lives of the aam aadmi are, by now, well documented. So why is a usually scattered and often incoherent opposition trying hard to remind people of demonetisation on its second anniversary? Didn't the UP results and BJP's thumping majority right after demonetisation prove that there was substantial proof of its popularity?
The Congress went to town this morning, with hashtags, memes and data to highlight the ill effects of demonetisation. Former PM Manmohan Singh wrote a strongly worded letter, linking the ongoing NBFC and overall liquidity crisis to demonetisation while several Congress MPs tweeted figures to show why note ban was a disaster.
This tweet pegged the cost of printing new notes at Rs 8,000 crore while adding that 3.5 million jobs were lost and it led to a 1.5% reduction in India's GDP. Not only wider and lingering implications of demonetisation, some economists have also already linked the current stalemate between the RBI and the government to it.
Their rationale is this: One of the major points of current conflict relates to the RBI's reluctance to part with about Rs 3.6 lakh crore of reserves. The calculation the government had made in 2016 (it was also shared publicly several times by senior Finance Ministry officials) was that Rs 3.4-4 lakh crore wouldn't return to the system as this was the ballpark estimate of black money in circulation. The government calculated since this amount would accrue to the RBI, it would then ask the RBI for this sum and go on to recapitalise India's capital starved public sector banks. But since the calculations went awry (almost 99% of the money was deposited), the government is now pushing the central bank to part with an equivalent sum, a move the RBI has been resisting.
As criticism of demonetisation mounted on social media this morning, Finance Minister Arun Jaitley wrote a scathing article highlighting the benefits of demonetisation for the Indian economy. Significantly though, he left out any mention of NBFCs (non banking fianance companies) which are currently facing a crisis of confidence and he also did not refer to the liquidity crunch being felt by the small and medium enterprises – the lifeline of India's economy. But Manmohan Singh did not shy away from referring to the links between the current crises and demonetisation.
"The scars and wounds of demonetisation are only getting more visible with time. Beyond the steep drop in headline GDP growth numbers after demonetisation, the deeper ramifications of notebandi are still unraveling. Small and medium businesses that are the cornerstone of India's economy are yet to recover from the demonetization shock. This has had a direct impact on employment as the economy continues to struggle to create enough new jobs for our youth."
He added that small and medium enterprises (MSMEs) are yet to recover from the note ban shock while connecting the problems NBFCs and infrastructural lenders like IL&FS are facing to demonetisation. "The financial markets are volatile as the liquidity crisis wrought by demonetisation is taking its eventual toll on infrastructure lenders and non-bank financial services firms," Singh said.
And while defending demonetisation, Jaitley chose to speak about increasing tax compliance, better tax revenues, a manifold jump in digital transactions, better infrastructure and better quality of life for India's citizens. He said confiscation of money was not even an objective of the demonetization exercise.
He highlighted:
1) Transforming a cash dominant economy to a digital payments economy. Transactions on the Unified Payment Interface (UPI) between two sets of mobile holders have grown from Rs 0.5 billion to Rs 598 billion in two years. The Bharat Interface for Money (BHIM) app is currently used by 1.25 crore people. The value of BHIM transactions has gone up from Rs 0.02 billion to Rs 70.6 billion in two years.
2) Higher tax returns, more people paying taxes: Between April and October this fiscal direct tax collections up by a fifth. Number of income tax assesses almost doubled since 2014.
3) Indirect tax payer base widened: This formalisation of the economy has led to the tax payer base increase from 6.4 million in the pre-GST regime to 12 million tax payers in the post-GST regime. In 2014-15, the indirect tax to GDP ratio was 4.4%. Post-GST it has climbed up by at least 1 percentage point to 5.4%.
Two years have passed by but demonetisation is not something most of us are likely to forget in a hurry. Everyone has a personal story, an anecdote about the moment when Modi announced that Rs 500 and Rs 1000 notes would become redundant on the evening of November 8, 2016. It is almost like the memories people have of first hearing of the 9/11 terrorist strikes or the moment they realised that American president John F Kennedy had been assassinated.
I was at dinner when the PM's speech began as a sudden live telecast and for some minutes after he announced that these two currency notes would cease to be legal tender from midnight, nothing registered. I went on chewing my food, letting it all sink in. When I did grasp the import of what the PM had announced, of course dinner was pushed aside. I suddenly realised that almost the entire cash at home was in notes of these two denominations.
I was not the only one panicking. At the time demonetisation was announced, more than 80% of the currency on circulation was in notes of these two denominations. This obviously meant that the government had decided, in a sudden move, to suck out most of the currency from the system. This was the first shock. The remaining bits, as they say, are part of folklore. Of ATMs which started running dry within days. Of serpentine queues at petrol stations since these were still accepting the banned notes. Of unbearable lines outside branches of all banks – private and government owned – with the young, old, disabled and hopeful spending unending hours trying to exchange their taxed earnings into legal tender. Lives were lost, small businesses were shuttered, marriages postponed and the economy took almost two years to limp back to normalcy.
Demonetisation has often been dubbed as a surgical strike on black money but unlike the actual surgical strikes, the Modi government did not begin celebrating the second anniversary of demonetisation this morning. That should tell us something about the success of this endeavour and what the government itself thinks of this decision.
(The author is a senior journalist. Views are personal.)
| Edited by: Mayur Borah
Read full article