OPINION | Indira Gandhi and Her Reluctance in Carving Out Punjabi-Speaking Punjab
Indira Gandhi wrote that she was opposed to the formation of Punjab on the basis of language as it had let down Congress' Hindu supporters.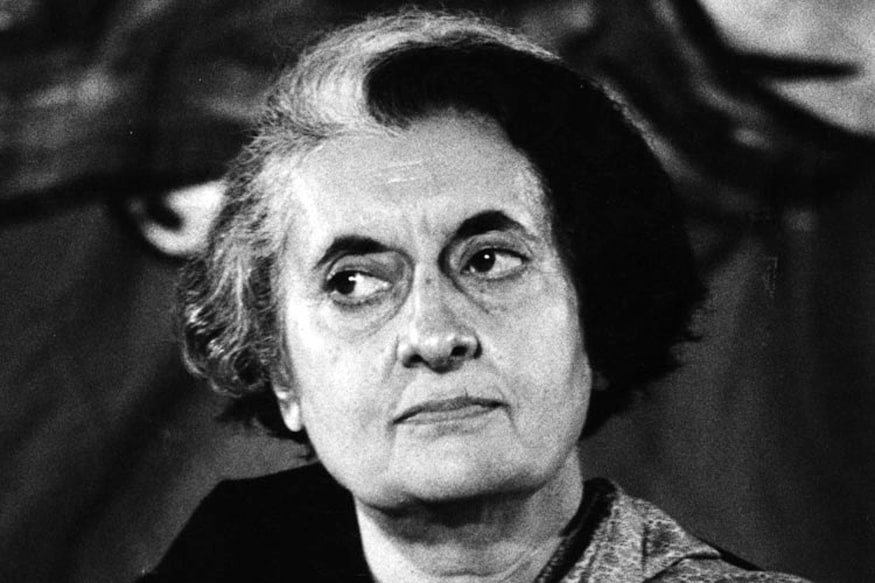 In 1980, All India Congress Committee President Indira Gandhi won the seat and became the Prime Minister. Baga Reddy, another Congress leader, was the Medak MP for four consecutive terms.
Indira Gandhi was bitterly opposed to the creation of Punjab on linguistic lines as she used to closely identify with her minority Hindu supporters in the state.
Barely six months before her assassination, the prime minister sought to assure the majority community that "if there is injustice to them or if they did not get their rights, then it would be dangerous to the integrity of the country." (Cited by AG Noorani in Economic and Political Weekly on November 3, 1990)
Indira had just taken over as prime minister in March 1966 when a demand for creation of a Punjabi Suba was conceded. In her book, My Truth (Vision Books), published in 1980, Indira had recalled her concerns of 1965 when she was Minister for Information and Broadcasting in the Lal Bahadur Shastri cabinet and a committee under then Lok Sabha Speaker Sardar Hukum Singh had favoured the creation of Punjabi Suba.
Indira wrote that she was opposed to the formation of Punjab on the basis of language as it had let down Congress' Hindu supporters. In her own words, "To concede the Akali demand would mean abandoning position to which it (Congress) was firmly committed and letting down its Hindu supporters in the projected Punjabi Suba…. This startling reversal of Congress police was totally unexpected."
After the 1947 Partition of Punjab, Sikhs intensively demanded the formation of a Punjabi-speaking state, but the First Reorganisation of State Commission, 1956 under Justice Fazal Ali failed to address their concerns. Influential Akali leaders Fateh Singh and Tara Singh spearheaded a movement for a separate state in which Sikh religious, cultural and linguistic integrity could be preserved.
When the 1961 Census was conducted, Akali leadership alleged that an overwhelming number of Hindus listed Hindi as their mother tongue, just to stall the formation of a Punjabi-speaking state or prevent Sikhs who formed 58 percent of the population, to run the state. In 1966, Punjab was split into three states of Punjab, Haryana and Himachal Pradesh.
In this context, Indira's solicitude for Hindu sensitiveness was significant. Even in 1980, when she was back as prime minister, her recollection of "startling reversal of Congress policy" in letting down Congress' Hindu supporters during the formation of Punjabi suba reflected her deep concern for the Hindu community. Some of Indira's biographers like Katherine Frank, SS Gill and Pupul Jayakar noticed that when she had returned to power in 1980, Indira had turned lot more sensitive towards Hindu community than Muslims or Sikhs. The Jan Sangh's domination over Janata Party and the formation of Bharatiya Janata Party (BJP) and en masse conversion of 1,300 Harijans to Islam in Meenakshipuram in April 1981 had made the prime minister worried that communal issues would dominate the political narrative.
The RSS recognised Indira's concern for Hindus living in Punjab. Soon after her assassination on October 31, 1984, veteran RSS ideologue Nanaji Deshmukh wrote a piece, published in a Hindi magazine Pratipaksh where Deshmukh described Indira as , "…Indira Gandhi ultimately did secure a permanent place at the doorstep of History as a great martyr. With her dynamism born out of her fearlessness and dexterity, she was able to take the country forward like a colossus for over a decade… she alone had the ability to run the decadent political system of our corrupt and divided society…"
The creation of Punjabi Suba, however, did not fulfil Sikh community's political aspirations. Punjab was not given its capital Chandigarh in spite of Indira herself promising in January 1970. Several rounds of talks at both formal and informal levels were held throughout 1970s and early 1980s but Chandigarh issue remained unresolved.
CPM leader Harkishan Singh Surjeet had told Mark Tully and Satish Jacob in 1982, "Three times in six months an agreement was reached and three times the prime minister backed out. Each time the interests of the Hindus of Haryana were weighed more heavily with her than a settlement with the Sikhs."
As per the arrangements, the two tehsils of Fazilka and Abohar were not transferred from Punjab to Haryana as these tehsils were not contiguous to Haryana. A 10-kilometre corridor was required to link them to Haryana.
Indira's favourite Bhajan Lal who created a dubious history of sorts in defecting the entire council of ministers to the Congress in Haryana, contributed to spoiling delicate Hindu-Sikh ties. When the Akalis threatened to disrupt 1982 Asian Games held in New Delhi, Bhajan Lal made extraordinary arrangements to thwart Akali protest. Every Sikh coming from Punjab to Delhi by train or road, was physically frisked. There were instances of Sikhs being forced to remove their turban.
By early 1984, anti-Sikh riots erupted in Haryana in retaliation to the killing of Hindus in Punjab where militancy and separatism was peaking. In Amritsar (Rupa Books 1985), authors Mark Tully and Satish Jacob recorded how Hindu mobs burnt down a gurdwara in Panipat and Sikhs were pulled out of buses, shaved and killed. Indira remained a mute spectator just as she had watched separatists in Punjab kill Hindus almost at will.
(The author is visiting fellow at the Observer Research Foundation and a journalist. Views are personal)
Get the best of News18 delivered to your inbox - subscribe to News18 Daybreak. Follow News18.com on Twitter, Instagram, Facebook, Telegram, TikTok and on YouTube, and stay in the know with what's happening in the world around you – in real time.
| Edited by: Nitya Thirumalai
Read full article