OPINION | Is the Proposal to Scrap UGC's Funding Powers a Cover-Up?
UGC's role of funding these institutions and quality assurance has gradually been eroded by the central government, without necessary approval of Parliament.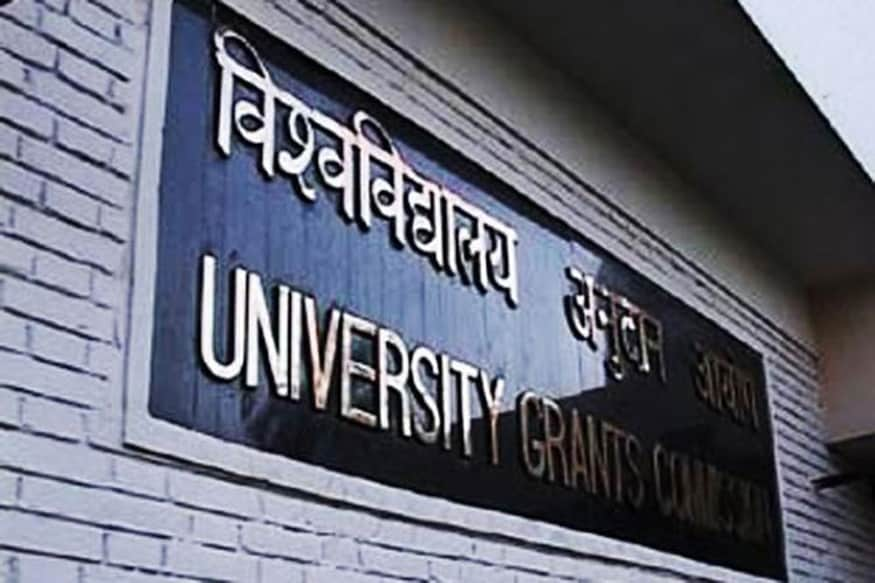 The University Grants Commission (UGC)
The proposed Higher Education Commission of India (Repeal of UGC) Act 2018 is an attempt to scrap funding powers of University Grants Commission (UGC), which has already been manipulated since 2014.
The UGC has the dual role of funding universities and colleges as well as to promote, coordinate and determine standards in higher education institutions. UGC's role of funding these institutions and quality assurance has gradually been eroded by the central government, without necessary approval of Parliament. Now, the proposed HECI Act is merely to justify the illegal administrative actions taken by the government u/s 20(1) of UGC act.
Consider the following:
First, against the UGC's actual expenditure of Rs 8,906 crore in 2014-15, the corresponding allocation for 2017-18 was Rs 4,692 crore, which indicate substantial reduction in funding of higher education institutions through UGC. This has deprived the institutions of reasonable amount of funds for teaching, research and innovation.
Second, till 2013-14, the UGC provided full funding support to central universities and to a few 'deemed-to-be universities' while the eligible universities and colleges under the states' sector received plan grants on matching basis.
When the scheme of National Higher Education Mission (Rashtriya Uchchatar Shiksha Abhiyan, RUSA) was launched by the government, nearly 50 percent of UGC's budget was withdrawn for direct funding to the states' sector higher institutions by the MHRD.
UGC's power of funding was, thus, eroded. Unfortunately, merely one-fourth of the total allocation has been utilised in the last five years while the current allocation for improving quality and access is merely Rs 1,300 crore for institutions that enrol 94% students in higher education. Clearly, available funds under RUSA have not been utilised for the purpose for which budgetary allocation was made. Obviously, with meagre utilisation of funds, quality of teaching and research cannot be enhanced to a reasonable extent.
Third, the government claims that it has embarked on a process of reform of the regulatory agencies for better administration of the higher education sector and, therefore, the proposed HECI would focus solely on academic matters and monetary grants would be under the purview of the MHRD, just like its funding of all technical institutes like the IITs, NITs and IISERs.
The government claims that it can easily take over funding of central universities. It begs the question as to why the Vice-Chancellors of several central universities had to seek intervention of the President of India, who is the Chancellor/ Visitor of central universities.
Recall that the issue of shortages of faculty and other facilities in the university sector, which adversely affects quality of teaching and research, were raised in a 'special' meeting with President Ram Nath Kovind on January 6. The Vice-Chancellors of 17 new central universities discussed teething issues faced by them. The central universities set up in several states are facing uneven pace of campus development and faculty shortage.
The situation of Central University in Odisha is disastrous with about 84% of faculty posts being vacant. Similarly, central universities in Himachal Pradesh, Haryana and Karnataka have over 60– 75% of faculty posts vacant.
The purpose of this discussion is to point out that neither UGC was provided necessary funds for equitable distribution among central universities nor the MHRD itself has done the needful to avoid such pitfalls in governance as to compel the VCs to seek intervention the President of India for obtaining funds for university development.
Fourth, IGNOU Act 1985 is mandated to fund and maintain standards of education through distance mode. It is similar to UGC Act 1956 in the context of conventional universities. Without amending the Acts of IGNOU and UGC, the tasks of both funding open universities and other institutions that are offering distance education programs have been taken over by the UGC as per direction of the government u/s 20(1) of the UGC Act. It shows misuse of government's power and authority or lack of government's accountability to Parliament.
Fifth, with a view to augmenting additional resources for development of HEIs, the government is collecting 'Secondary & Higher Education Cess' at the rate of 1% of income tax. Accruals from the cess are to be utilised for promotion of ongoing schemes for secondary and higher education, mainly for expansion of facilities to improve access and quality of teaching, research and innovation. But, this has not been happening. The findings of the Comptroller and Auditor General (CAG) shows this. In its report to the Parliament, CAG has observed that:
i) The central government in the last 10 years collected Rs 83,497 crore by way of secondary and higher education cess between FY07 and FY17, but funds were not utilised for fulfilling the commitments made in the Finance Act for promotion of secondary and higher education. The CAG has noted that "the commitment of furthering secondary and higher education cess as envisaged in the Finance Act was not transparently ascertainable".
ii) Even though Rs 7,885 crore was collected through the research and development cess during FY97 to FY17, only Rs 609 crore (7.73%) was utilised towards the objectives of levying the said cess.
Clearly, the central government is responsible for neglect of higher education and mismanagement of earmarked funds. It is not surprising, therefore, that the overall allocation of funds for education has decelerated from 3.1 percent of GDP in 2013-14 to 2.4 percent in 2017-18. The share of higher education and research is hardly one percent of GDP.
Sixth, under HECI, it is proposed to make the operation of HEIs fully transparent by putting in place disclosure norms with respect to administrative, academic and funding aspects. This will do away with 'inspection raj', and pave the way for e-governance.
It must, however, be pointed out that even after 13 years of implementation of Right to Information Act, which requires u/s 4 of the Act to disclose maximum details of their activities for public use and scrutiny, none of the educational institutions, including MHRD, UGC and others have fully complied with the disclosure norms. The 'culture of secrecy' that still persists in all the educational bodies raises doubts about the success of decision-making process based on digitally disclosed information for taking such actions by HECI as to enforce compliance to the academic standards set by it.
Will HECI be able to order closure of sub-standard and bogus institutions established under the purview of the states? Non-compliance could result in fines or jail sentence but can it be enforced, especially when a large number of HEIs will soon be covered under the scheme of 'graded autonomy'?
Seventh, the proposed HECI will have representation from the government, different regulatory bodies and other HEIs. It has no provision for regular and full-time members to oversee the implementation of quality improvement measures. In fact, the failings of UGC in the last 60 years on account of both adequate and equitable funding as well as lack of quality assurance are attributable to weak constitution of the commission, which have had no full-time Members, who could monitor and evaluate performance of UGC in terms of realization of its objectives. This institutional deficiency has not been removed to strengthen HECI.
Finally, the records of MHRD's direct funding of institutions, namely IITs, NITs and IIMs is not entirely satisfactory. All the new IITs/IIMs continue to suffer for want of funds for recruitment of faculty, development of research infrastructure and for promotion of academia-institute interface. An equally important concern is about judicious allocation of funds among the states' sector HEIs, which are governed by different shades of political parties. Funding of institutions is bound to be politicised. Therefore, the responsibility of funding HEIs should be vested with an autonomous and professional body.
In view of the shortcomings mentioned above in the proposed HECI, it seems unlikely that separation of roles of funding and quality assurance will improve the management of HEIs to raise them to global standards.
(The author is former member of the University Grants Commission and CIC. Views are personal)
| Edited by: Nitya Thirumalai
Read full article