Opinion | Lucknow Court Blast Verdict Stuns Legal Fraternity, Uproar Follows
It is pertinent to note here that the police had initially held HUJI responsible for the Court Blast in 2007. But after the Batla House encounter in September 2008, the police held IM responsible for the blast.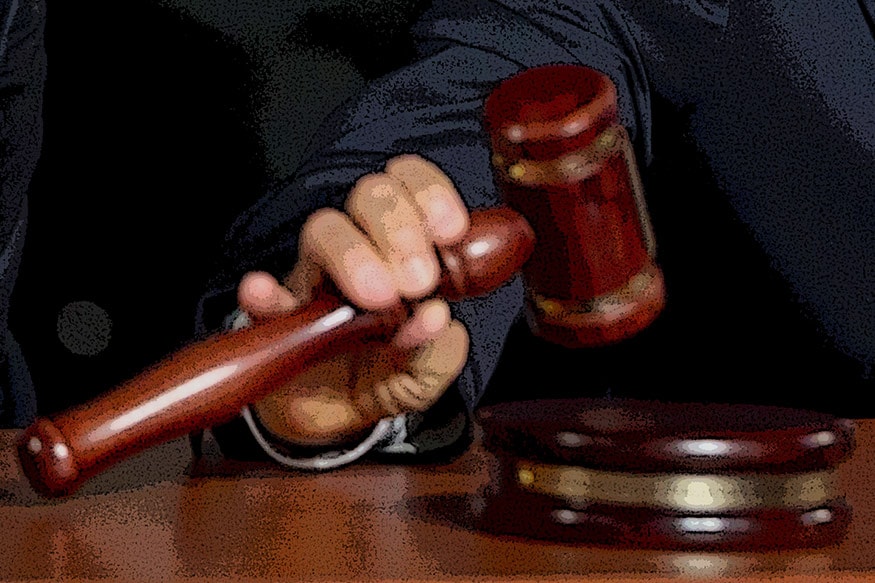 Image for representation.
Lucknow: Complaints against country's judicial system are rising. A common feeling taking root among the public is that the judges are not delivering verdicts as per the judicial process. Instead, their verdicts are premeditated.

Mohammad Shoaib, a renowned advocate from Uttar Pradesh, alleged that the judge, hearing the Lucknow Court Blast case, pronounced both the accused – Tariq Kajmi and Akhtar – guilty without giving them a chance to argue their points. In a letter to the Director General of Police, Uttar Pradesh, he also alleged that he has definite information through reliable sources that a conspiracy to eliminate Tariq in the jail is active.

History of Lucknow Court Blast case

Tariq Kajmi, Khalid Mujahid, Sajjad-Ur-Rahman, Akhtar Wani and Aftab Alam Ansari were named as accused in the blast that took place in the Lucknow Court premises on November 23, 2007 and were arrested subsequently. Aftab Alam Ansari, for lack of proof, was given a clean chit by the Investigating Officer. Later, the Jail Court acquitted Sajjad-Ur-Rahman on April 14, 2011.

When an agitation erupted against the arrest of innocents in the Lucknow Court Blast case, the Uttar Pradesh government constituted RD Nimesh Commission for an inquiry into the arrests of Tariq and Khalid. The Commission submitted its report in 2012 questioning the arrests made by the STF and recommended stern action against those police officers who were responsible for these allegedly suspicious arrests. Soon, Khalid was murdered while in custody. A case of murder was registered against higher officials like the then DGP Vikram Singh, ADG (Law & Order) Brij Lal and the IB.

It is pertinent to note here that the police had initially held HUJI responsible for the Court Blast in 2007. But after the Batla House encounter in September 2008, the police held IM responsible for the blast, thus creating two different theories for the same incident.

The case of Tarik and Akhtar

Under Section 24 of the Criminal Procedure Code (CrPC), the provision of a trial in the Session's Court has a norm that after the testimonies of all witnesses, the Public Prosecutor will summarise the case and thereafter the accused or his lawyer will present the rebuttal. In this case, most of the time, the Public Prosecutor kept mum and the lawyers of the STF argued the case. Heeding the request of the lawyers of the STF, on August 16, 2018, the Court gave time to the agency to reply and fixed August 23, 2018 for the next hearing.

As per the provisions of Section 235 of the CrPC, after hearing the arguments, the judge is bound to deliver the verdict. But on August 23, instead of coming in at the normal 11 am, the Special Judge (SC/ ST Act), arrived at the Court, established inside the jail, only at 3.40 pm and proceeded straightaway to her chamber. At 4 pm, she came in the courtroom and pronounced Mohammed Tarik Kajmi, accused under the Case No. 547/2007 of Kaisar Bagh Police Station, Lucknow as guilty under the Session's Trial No. 913/2008 inter alia read with the Session's Trial No. 1580/2008 and returned back to her chamber after fixing August 27, 2018 as the date for hearing arguments on the quantum of punishment on a pre–typed punishment order.

According to Tarik's lawyer and the president of Rihai Manch, this sudden judgment in the Lucknow Court Blast Case on August 23, 2018 is a latest example of bypassing judicial procedure. The court has announced a life imprisonment for these accused on August 27.

The Press Conference

After the judgment in the blast case, Rihai Manch held a press conference at UP Press Club in Lucknow. Talking about the judgment, the Manch informed that a decision has been taken to draw attention of the High Court on this case after consulting former judges and administrative officials, senior advocates and legal experts from all over the country about such judicial activism.

Arguments in this case, which was on trial since 2008, were almost completed in April this year before the then judge. But the STF shied away from filing its reply and there was a trend of repeatedly taking dates by the agency on some pretext or the other.

Meanwhile, the judge, who was hearing this case, was transferred to another court in Lucknow itself. The present judge assumed her charge on April 26 this year. On that very day, an application was moved before the District and Session Judge by the defence counsel requesting transferring the case to the earlier judge in order to stop unnecessary delay in deliverance of justice. But the judge deferred the hearing on the request application. Meanwhile, the new judge continued the hearing in the case. Interestingly, the request application for the transfer of the case is still pending and is scheduled for the next hearing on September 7, 2018.

The trend of delaying tactics by the STF

According to Mohammad Shoaib, the STF has a habit of delaying cases. It takes months in presenting its witnesses. In various cases, including the CRPF camp case, the accused were forced to move the High Court to expedite the trials. Citing his court experiences in terrorism cases, Shoaib said that while pronouncing the judgment in Barabanki, the judge had honestly conceded that he had to pass that order under compulsion. In Faizabad Court, while recording the statements of the witnesses, R K Gautam used to try hard to write witnesses' statements in prosecution's favour. In an application, under Section 479 of the CrPC, it was said that he was personally interested in the case and should recuse himself from the case. But he didn't heed the request.

After the verdict on Lucknow Court Blast case, former Inspector General of Police S R Darapuri questioned the issuing of press statement by the Scheduled Castes and Scheduled Tribes Commission Chairman and former ADG (Law & Order) Brij Lal. He said that Lal was a party in this case and the R D Nimesh Commission has already indicted him. A case of murder of Khalid Mujahid against him is still pending. A case related to the investigation of Khalid's murder is also pending before the Supreme Court and the final report in the murder case has not been accepted yet in the Barabanki Court. He also said that alongwith Brij Lal serious questions have been raised against senior officials like Vikram Singh, Amitabh Yash and Manoj Kumar Jha.

Social activist Arundhati Dhuru said that entire democratic system will be shattered if the trend of pronouncing judgments without completing judicial process increases. Advocate Randhir Singh Suman asked how a tainted person like Brij Lal, against whom a case of murder of Khalid Mujahid is pending, is made Chairman of the Scheduled Castes and Scheduled Tribes Commission while a common man doesn't get a passport/visa even if a petty case is pending against him.

In order to prevent Mohammad Shoaib from fighting this case, he was attacked in the court premises in 2008. Since then the case is being heard inside the jail itself.

Attempts to influence the case through media

The judge, in this case, was transferred just after the completion of arguments while media was agog with reports that the accused in the case were hatching a jailbreak conspiracy. They were soon moved out to some other jail. However, the accused then complained about the torture in the jail.

Allegation of a conspiracy of murder of Tarik inside the jail

After his complaint against Senior Superintendent of District Jail, Lucknow, to higher officials, Mohammad Tarik Kajmi was first tortured in the Lucknow jail and later he was shifted to Barabanki jail, where he doesn't find himself secured at all.

Advocate Mohammad Shoaib wrote a letter to the Director General of Police alleging that a plan has been chalked out to kill Tarik Kajmi inside the Lucknow jail. He further wrote that it's pertinent to take swift actions immediately to save Tarik's life.

Shoaib said that as RD Nimesh Commission has recommended stern action against guilty officials, a section of police officials is hell bent to kill Tarik Kajmi. Earlier, co-accused Khalid Mujahid was killed in police custody while being transported from Faizadabad Jail to Lucknow Jail and an investigation in this regard in still pending. Therefore, an adequate security arrangement should be made for prisoner Mohammad Akhtar as well.

(The author is a senior journalist. The views expressed are personal.)



Read full article
Countdown To
Elections Results
To Assembly Elections 2018 Results