GET Stock

Quotes


OPINION | Rising Oil Prices Not Just Hurting the Aam Aadmi, It's Hitting the Economy Too
Since more than three fourths of India's oil demand is met through imports, rising consumption of petroleum products amid a price spike has raised our overall import bill and thereby also worsened the trade deficit.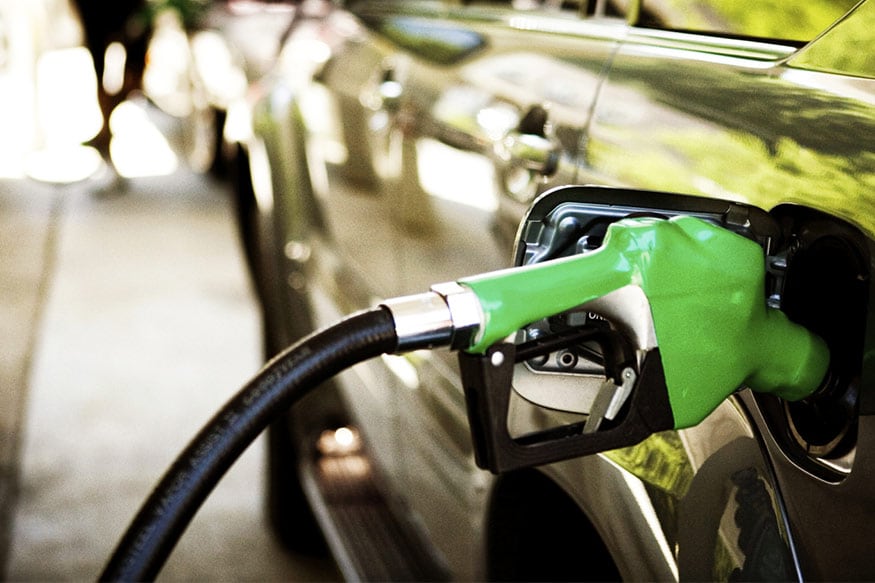 Representative image.
New Delhi:
With the prices of diesel and petrol ruling at all-time highs, India doesn't only have to worry about their negative effect on domestic inflation but also about the consequential widening of trade deficit and a weakened currency.
As economic activity has begun to improve in the country, after months of sluggishness due to demonetisation and GST implementation woes, the consumption of petroleum products has naturally grown. But this growth has happened when global crude prices have been climbing steadily. Since more than three fourths of India's oil demand is met through imports, rising consumption of petroleum products amid a price spike has raised our overall import bill and thereby also worsened the trade deficit. This, furthermore, has also impacted the rupee, which has been weakening due to widening trade deficit and higher capital outflows (foreign investors withdrawing more from our capital markets).
This morning, diesel price was retailing at its highest ever level in Delhi at Rs 65.75 per litre while petrol was retailing at a four-and-a-half year high of Rs 74.50 per litre. The steady increase in fuel prices is a direct consequence of a rise in global crude oil prices, which have shot up 24% or by a fourth in the first three months of 2018.
Crude prices touched a 40-month high in April actually. A continuous decline in global inventories driven by production cuts by the Organisation of Petroleum Exporting Countries (OPEC) and geopolitical tensions are being seen as the two primary reasons for the fuel price hike in the domestic market.
And from what analysts have been saying, it is clear that there is no immediate respite in this trend of a steady increase in crude prices. CRISIL Research said crude prices are expected to average around $70 per barrel for calendar 2018, a 27% rise year-on-year.
Remember, India imports about 80% of its crude oil requirement so the trend in global prices gets more or less reflected in domestic pricing too. The practice of cushioning domestic buyers from volatility in global prices has long been abandoned – oil marketing companies now set prices for petrol and diesel on a daily basis instead of the earlier practice of determining the prices on a fortnightly basis.
India is one of the few countries which taxes the two fuels – petrol and diesel – the most. After a huge hue and cry about raised prices, the Centre had cut excise duty by Rs 2 per litre in October 2017, around Diwali, after petrol price had crossed Rs 70 per litre in Delhi and diesel was close to Rs 60 a litre.
At that time, it had appealed to state governments to also commensurately reduce state levies to benefit the aam aadmi – but most state governments had remained non-committal. Whether the Centre again cuts excise duty or not will probably be a political decision again — the Centre had raised excise duty on fuel nine times between November 2014 and January 2016 as global oil prices were declining. Perhaps it now needs to do just the reverse!
Meanwhile, not just the aam aadmi, the spike in global crude prices has been hurting India's economic growth prospects too. The CRISIL analysts said our oil import bill is expected to swell by 26% or by more than a fourth to Rs 650,000 crore this fiscal (April 2018-March 2019). That is an increase of over Rs 1780 crore each single day of the fiscal year. This, when India's trade deficit has anyway been widening alarmingly anyway over the last several months.
And analysts at brokerage Edelweiss said that India's total trade deficit for March widened to $13.7 billion against $12 billion in February and that for FY2018, trade deficit stood at $156.8 billion, an increase of a whopping 45% compared to $108.5 billion in FY17. In fact, the deficit seen in 2017-18 is the highest in five years. A majority of this increase in trade deficit can be accounted for by examining the surge in imports last fiscal, particularly imports of petroleum and petroleum products. Oil imports accounted for a fourth or almost 24% of India's total imports last fiscal (in terms of value).
While imports have been rising, India has been facing continued and simultaneous weakness in exports, fuelled by disruption in economic activity due to demonetisation and GST. Reeling under these pressures are labour intensive sectors like the gems and jewellery industry, textiles and leather products.
The Edelweiss analysts said, "Discontinuance of LoUs by RBI has been an added factor (due to the Nirav Modi scam, RBI has discontinued use of these banking instruments). Gems and jewellery fell down to $34.1 billion in FY18 from $35.4 billion in previous fiscal. And India's petroleum exports registered weak numbers, despite increase in prices, although non-POL exports rose to $25.8 billion in March".
Now, the impact of rising oil prices on the rupee.
As this piece shows, the rupee fell to 66.235 against the dollar today, its weakest level since March last year due to heavy foreign capital outflows. It has fallen 1.5 percent so far this month. Today's fall may be largely due to heavy selling by foreign portfolio investors but the continued weakness in the rupee has also been due to prevailing higher crude oil prices.
(The author is a senior journalist. Views are personal)
Also Watch

Watch Now | Space Out With Actors Vinay Pathak and Manoj Pahwa
| Edited by: Ahona Sengupta
Read full article