Shah Faesal Quitting Civil Services And Opting for Politics Comes as No Surprise in J&K
His posts, critical of the government, on the social media were an early indication of things to come.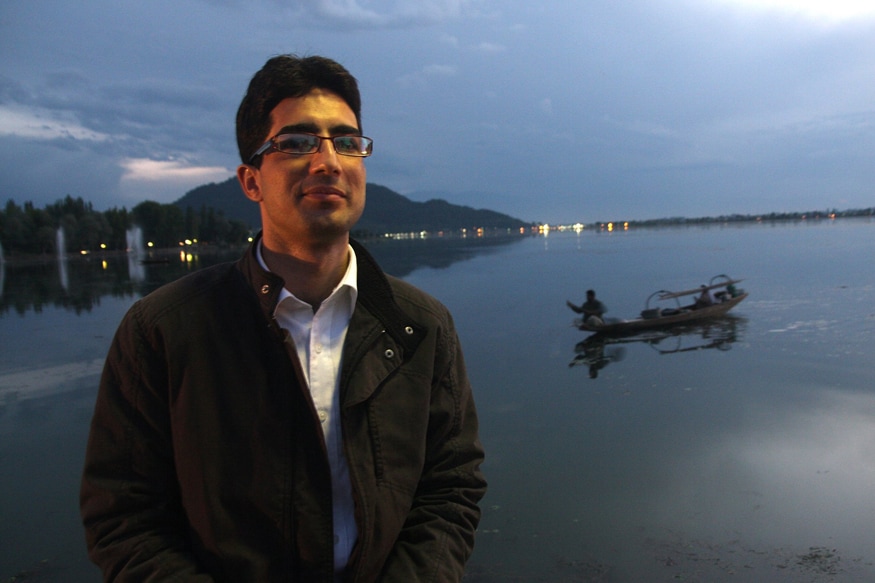 Jammu and Kashmir IAS officer Shah Faisal. (Image: Facebook)
Shah Faesal emerged as a youth icon in Jammu and Kashmir after he topped the UPSC exam in 2010. On Wednesday, he surprised many, particularly people outside the state of J&K, by announcing that he is quitting from government service to protest "unabated killings" in the state.
His posts, critical of the government, on the social media were an early indication of things to come. He recently returned from Harvard Kennedy School where he had a brief stint as a Fulbright fellow. While in Harvard, he was often seen taking to social media to criticise the Central government and "Hindutva Forces" who, according to him, were targeting Muslims in the country.
On Wednesday also, he used the same expression when he announced that he is resigning from the IAS.
Shah Faesal hails from a remote village in frontier district Kupwara of Kashmir. Youngsters like him were born and brought up in the worst situation in Kashmir when militancy engulfed every sector. Faesal's father was killed by militants in the late 90s. He became a doctor and later an IAS officer but was upset with the state of affairs in the J&K and the 'mishandling' of Kashmir issue by the government at the Centre.
Lately, he was seen getting close to some political parties, especially the National Conference. Rumours have been doing the rounds that it is only a matter of time that he takes the political plunge.
With state elections in the offing, his decision to quit government service and join a mainstream political party is likely to influence youngsters who follow him and treat him as their icon. But the way he played a "Muslim card" in his letter released on social media, is not a healthy sign and is not expected from a person who got all equal opportunities as a "Muslim" and topped the civil services examination.
His intention of playing a 'communal card' seems a deliberate attempt to gain sympathy and goodwill in Kashmir just before the assembly elections.​
(Rajesh Raina is a senior journalist. Views are personal)
Read full article
Countdown To
Elections Results
To Assembly Elections 2018 Results