OPINION | The RSS Obsession With Things 'Indian': What Does it Mean for Air India Disinvestment
The RSS has not opposed the sale, unlike unions and others, but by insisting on the airline ownership remaining with Indians, it has surely confused everyone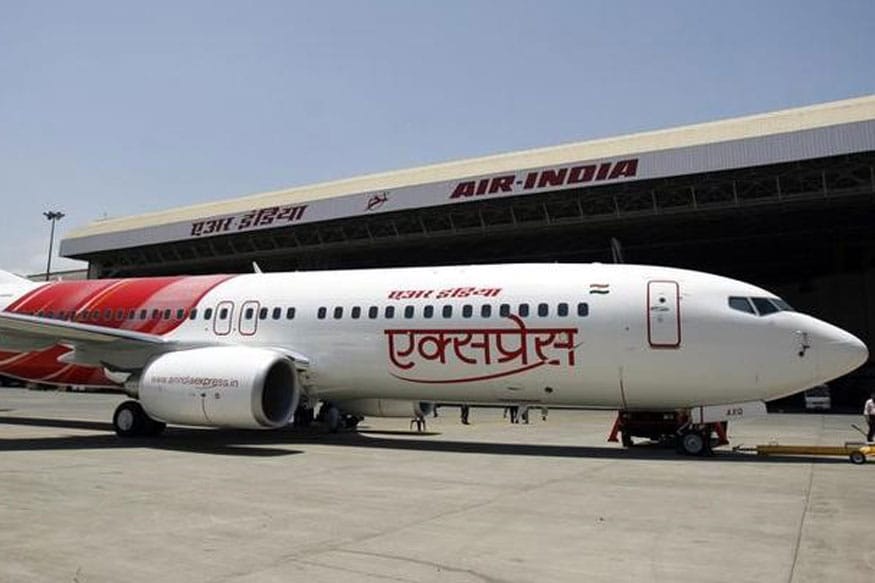 File photo of air india express. Image: Reuters
New Delhi:
By warning the Modi government against selling Air India to majority foreign owned bidders, the Rashtriya Swayamsewak Sangh (RSS) has possibly thrown another spanner in the works.
It seems to be more worried about the 'Indianness' of Air India rather than the success of its sale to a private player. Or is it batting for Indian airlines, which has already said they won't be interested in placing bids under current bid conditions? RSS chief Mohan Bhagwat has added his voice to the chatter surrounding Air India's proposed disinvestment, creating further confusion on the success of Modi government's biggest gamble.
Bhagwat's remarks have met with opposition by AI's employee unions, the Opposition parties and some dissenting voices within the BJP – all these people want the government to abandon any plans to sell off the airline. The RSS has not opposed the sale, unlike unions and others, but by insisting on the airline ownership remaining with Indians, it has surely confused everyone. Is Bhagwat hinting at changes to the terms of sale so that Indian bidders remain in fray? Because the current terms of the sale anyway have conditions for substantial ownership and effective control remaining with Indians, whoever finally wins the bid.
As per a report in Mint newspaper
, the RSS chief was addressing the Bombay Stock Exchange, when he said India must have ownership and control over its skies through its national airline.
"I am told some countries have not allowed a foreign entity to hold more than 29% stake. Germany has allowed only 49%. That is because each country wants to have the ownership and control over its skies," Bhagwat said.
Essentially, what he said was no more than 49% stake should be in foreign hands after government divests its stake in Air India. As per the extant FDI policy, while foreign airlines cannot hold more than 49% stake in Air India, foreign investors can technically hold 100%.
But as this tweet by Business Standard's Ashok Bhattacharya asks, "how do you define an Indian company? A company registered in India? No foreign airline can have more than 38% effective control of Air India after sale. So, what's the concern?"
How do you define an Indian company? A company registered in India? No foreign airline can have more than 38% effective control of Air India after sale. So, what's the concern? @bsindia https://t.co/eCSZkqDxPb

— Ashok Bhattacharya (@AshokAkaybee) April 17, 2018
So, Mr Bhagwat, what's really your concern?
Like we said earlier, the FDI policy anyway caps foreign airline holding in any Indian airline at 49%; the bid conditions further stipulate that lead bidder in a consortium (if the bid is happening by different parties coming together to form a consortium) must be Indian with 51% equity stake and that the board of directors of the disinvested airline should also be 2/3rd Indian.
It is another matter that a Gulf airline, which had earlier acquired a minority equity stake in an Indian airline, allegedly violated the substantial ownership and effective control norms by moving critical airline functions out of India.
At one time, it was alleged that the Indian entity was virtually controlled by the minority foreign partner though it was complying with all norms on substantial ownership on paper. Perhaps what the RSS wants is just Indian bidders in the fray? That has been a persistent line of thought, with many in the government saying earlier that foreign airlines/entities should be barred from participating in any bid for Air India.
Now, the government is offering 76% stake in Air India and Air India Express besides a 50% stake in AISATS to potential bidders, who must buy the three ventures together. It has promised to not interfere in the running of the airline once disinvestment happens and has spoken of a gradual selloff of the remaining 24% stake too.
That the government retains a toehold in AI and is not offering 100% control is a major sticking point for potential bidders; other sore points abound too. So the two prominent Indian airlines which were earlier seen as key suitors, have already walked off the sale process. Now, only a few foreign airlines seem interested in the AI pie. For Bhagwat to now again harp on the 'Indianness' of Air India surely pushes the government to offer concessions to get the 'Indian' bidders back in the game. This is a battle of perception more than actual terms of the sale.
A person close to developments pointed out that potential bidders are simply not interested in the sale as per current conditions. And that if the Modi government still wants to salvage the 'largest' strategic disinvestment proposal in Independent India, it may have to change the terms of the deal significantly. Anyway, adding fuel to the fire, Bhagwat has lighted, is BJP's own Subramanian Swamy. He has not only lauded the RSS stand, Swamy had also suggested that the sale be put off for now. He had earlier alleged that the sale itself was a scam in the making.
Now, let us see what the potential bidders find objectionable in the terms of sale of Air India: The debt they are being asked to shoulder, the employee costs and their retention, bidders have to operate AI at 'arm's length' from their existing businesses, mandatory use of the Air India brand, insistence on a public offer some years down the line. Put another way, almost every condition set out by the government.
Bhagwat's comments have just made matters harder for the government to proceed with its showpiece reform and offer majority ownership in Air India to a private party.
(The author is a senior journalist. Views are personal)
| Edited by: Ashutosh Tripathi
Read full article
Next Story
Next Story
Also Watch

India Will 'Stop' Flow of Our Share of Water to Pakistan, Says Nitin Gadkari
Countdown To
Elections Results
To Assembly Elections 2018 Results