OPINION | Treatment of Raped Kerala Nun Has Exposed an Unholy Nexus in God's Own Country
In a highly literate state like Kerala, the laity do not blindly follow Church fiats on whom to vote and as such the CPM may be in danger of alienating Christian electorate if corrective steps are not taken immediately.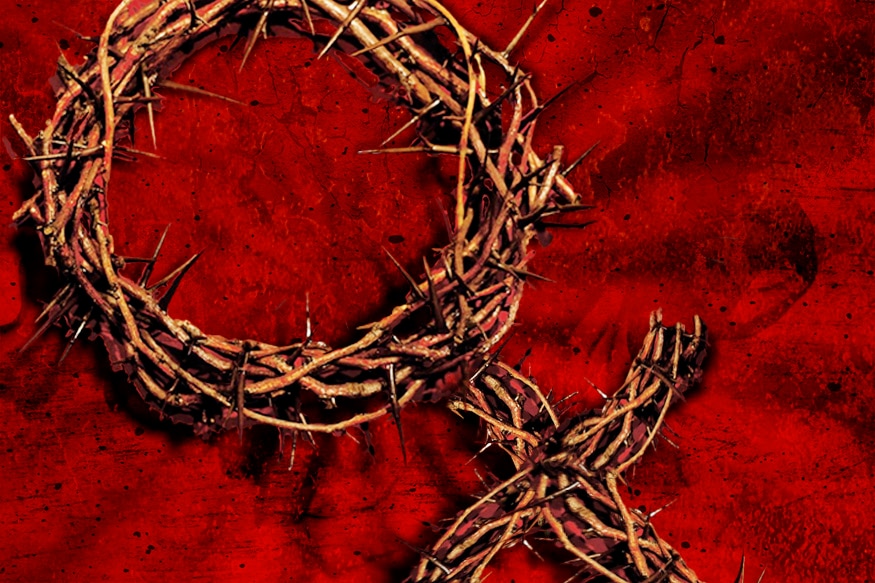 Representative image.
Had Jesus not risen on the third day of his crucifixion (Christians believe he resurrected), he would have turned in his grave and wept at the ungodly act of some clergymen in God's Own Country.
Kerala has witnessed the unedifying spectacle of five young nuns sitting on an indefinite protest outside the High Court in Kochi since Saturday, demanding the arrest of Jalandhar bishop Franco Mulakkal, who is accused of sexually exploiting a nun.
What has set tongues wagging is that though the nun made the police complaint on June 29, the police questioned the bishop only once, whereas the victim was interrogated several times in what is being seen as a laboured bid to find loopholes in her statements.
Even though Mulakkal is only an accused and not a convict, he should have voluntarily stepped down to facilitate an impartial inquiry as is the norm.
The images of the desolate nuns clad in chocolate-coloured habits, holding placards and seeking justice at the busy city junction (unprecedented in the annals of Catholic Church), has shamed and shocked the clergy as well as the laity even as it has exposed the unholy nexus between the Church and politicians who are trying to allegedly sabotage the investigation.
The nuns told media persons that "positions of influence and money power have insulated the bishop from being arrested."
The victim in her complaint had alleged that the bishop had raped her after summoning her on the pretext of discussing an official issue in 2014. He allegedly repeated the offence 13 times in the next two years. However, the bishop denied it, claiming that he was implicated for investigating a complaint that the 43-year-old nun had an affair with a married man.
A supporter of the bishop and Independent MLA PC George on Saturday made an outrageous statement that "when the nun lost her virginity, she ceased to be a nun and should have given up her religious habit... Why did she not complain and remained silent during 12 occasions of rape and came out with the complaint only after the 13th occasion?" he said at a press conference adding that bishop should be jailed if allegations against him are proven right.
Some supporters of the bishop say it was "consensual" sex and hence she cannot accuse him of rape. Critics, however, suspect that there is a concerted effort to weaken the case against Mulakkal.
Even if consensual, how can a priest, who has taken the vow of celibacy, indulge in sex? Why is it that the Church and the CPM government are allegedly trying to soft-pedal the issue as Congress, the main opposition party, chose not to antagonise the clergy? The BJP waded into controversy alleging that the police could not conduct fair probe into the rape case "owing to the government's intervention and CPM's control". BJP lawmaker V Muraleedharan told media that "the government and CPM fear organised religious heads and are unable to disobey their orders".
This is the latest in a string of scandals that hit the Church in Kerala, which has a Christian population of 19 percent. Last year, the Syro Malabar Church found itself in a financial scam. Tax men questioned Cardinal George Alencherry, who, along with two priests and a real estate agent, was accused of selling plots leading to a loss of approximately Rs 70 crore to the Ernakulam archdiocese, violating both civil and canon law. As part of damage control, the cardinal has since formed a committee with political blessings to look into the issue.
Earlier, several priests of Malankara Orthodox Church have been accused of raping a woman who had confessed her adultery to one of the priests who used the information to blackmail her in return for sexual favours.
Though Christian priests are required to interact with a large number of men and women routinely, incidents of sexual misdemeanour are very few. Yet, some critics are of the view that those who opt for a priestly vocation should undergo voluntary castration so as to crush their libido, for "to err is human", especially in this age of internet, easily available pornography and smartphones. Others, disapprove the suggestion, saying it violates human rights.
While the victim and agitating nuns have received overwhelming support from people in Kerala, including Christian lay organisations such as Joint Christian Council, Kerala Catholic Renewal Movement, Kerala Latin Catholic Association and Syro Malabar priests, the clergy and the political class (barring notable exceptions like 94-year-old former chief minister VS Achuthananadan) are maintaining a studied silence.
More than vote bank politics, money power of the Church may have swayed the government's thinking. Stung by the official apathy, Christian associations have petitioned to Catholic Bishops' Conference of India president Oswald Gracias and Vatican nuncio Giambattista Diquattro seeking in-house action against the bishop. In a highly literate state like Kerala, the laity do not blindly follow Church fiats on whom to vote and as such the CPM may be in danger of alienating Christian electorate if corrective steps are not taken immediately.
(The author is a senior journalist and political commentator. Views are personal.)
| Edited by: Nitya Thirumalai
Read full article
Countdown To
Elections Results
To Assembly Elections 2018 Results