GET Stock

Quotes


Poonam Mahajan | Inclusive Democracy Not Possible Without Participation of Women in Every Sphere
Some people have been continuously talking about the 12% GST levied on sanitary pads. For them I have a simple question – Do you want cheaper sanitary pads, or do you want lower taxes?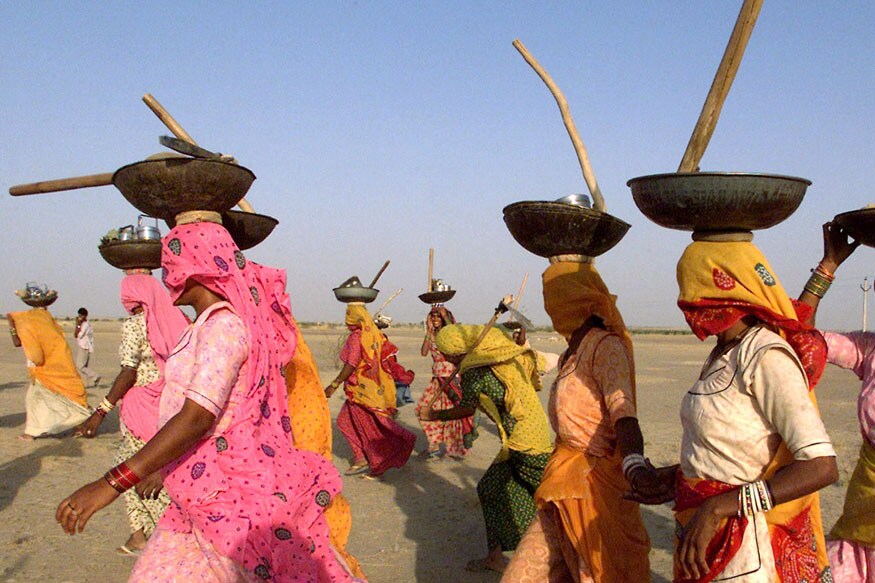 Representative image. (REUTERS)
Gender sensitive development is my dream. I don't ask for more for my gender, I only ask for what is fair.
Inclusive democracy can never be possible without the participation of women in everything, equally.
In today's times, we know that gender is the new economics and we are learning to become better at using women's needs and requirements to further the development process of our country. We, as policy makers, have started treating gender as the 'new driver for growth'.
Last year's Union Budget provided for an 18% rise in the allocation for spending on women-related schemes and projects.
Many of these schemes are not just policies, but actual on-ground movements that are active across the country, like 'Beti Bachao, Beti Padhao' and the 'Ujwala Yojna' that directly benefits women.
It is incredible how such a simple mission statement issued by our Prime Minister Narendra Modi has found resonance within our people and 'Beti Bachao, Beti Padhao' has been one of the most powerful and effective movements in India in recent times. It has made families take pride in their daughters and is helping us build a women-empowered India.
The focus of our government has been on both health and education, from maternity benefits, enrollment in educational institutes, nutrition to skill education and training.
It is noteworthy that the Budget for National Nutrition Mission increased 28 times from Rs 19 crore ($2.8 million) in 2016-17 to Rs 550 crore ($82 million) in 2017-18. That being said, even though I believe these policy decisions go a long way in helping women, we still have to work on our societal infrastructure to become more inclusive and gender sensitive. Till the time we don't respectfully create a space for women within our societies, and change the mindset of people, not much will change on the ground.
Our Prime Minister himself has so many times reiterated the need for women-centric development and these shows in our commitment to spend much more on health and education in the near future.
The focus has always been to work in areas where gender parity is low and we do away with existing structural inequalities. Not only villages, but cities in India also show an imbalanced sex ratio.
Lower sex ratio and crime against women both are issues related to women empowerment, but now it is time we start acknowledging the indispensable relation between economic development and empowerment.
We are here fighting a battle to uphold strong democratic practices in our country and the path that we must follow is of 'politics of inclusion', not exclusion.
We must come up with ideas that invite women to stand up for themselves, that encourage men to support the women and we ultimately reach a stage of holistic healthy development.
Unfortunately, until recently, our country managed to formulate the policies but couldn't manage grass root level penetration. We are lucky that we are the people who are changing it now.
In our quest to get a strong legislation like the Women's Reservation Bill, we must not forget that first we need to change our outlook and then encourage more women to participate in politics, not only by reservation, but also by choice.
It is not only the women MPs who has to come together, but it is also the partnership of all the MPs that can turn this political imagination into reality. The percentage of women in the Lok Sabha has gone up by only a small margin from 4.4% in 1951 to 11% in 2014 and I am happy to report that my government also has significant representation of women in the Cabinet.
On another note, the debate around taxing sanitary napkins is backed by half information. There are a number of policies throughout the country where sanitary pads are distributed by the government and several agencies for free, or at a very low price.
It is the attempt of any government to provide low cost items of necessity to its citizens who cannot afford it. Some people have been continuously talking about the 12% GST levied on sanitary pads. For them, I have a simple question – Do you want cheaper sanitary pads, or do you want lower taxes? However, the agitation makes me happy to see so many people worried about women's rights all of a sudden. I'm glad that mindsets of people seem to be changing for the positive.
According to a report by the United Nations, about 51 percent of the women do not get monetary compensation for their work. Many women lose their jobs or give up good career opportunities to run a household. The marriage market many a times puts a full-stop to the personal growth of women.
Everyday, the women our the society play multiple roles and also anchor the growth of both family and society. There are millions of women who are homemakers, but unfortunately GDP does not include their domestic labour, which is required to maintain and run a household. Managing a household is important and requires tremendous work, but it is not recognized as any organized work.
It is also true that educated women too face biases at their workplaces, but discrimination is a practice that is seen everywhere in the society and we need to work on managing it. I believe creating awareness is the most important task at hand for us.
From finding appropriate career opportunities to handling discrimination at workplace, low pay and resuming one's career after motherhood, there are substantial challenges that women face in Indian society.
A lot can be done to improve the situation. There is an immediate need to introduce firm laws to safeguard women against discrimination at the workplace, the various processes and stages of recruitment, growth and retirement-related aspects.
Any discrimination based on the lines of gender must be brought forward and not buried and neglected as something that is so widespread that we learn to turn a blind eye towards it.
In order to change the scenario, what we need is more than legislation, we need to change the perspective. We have to raise our generation with the concept of inclusiveness and our boys more than our girls need to learn that there is no distinction between the jobs and capabilities of a man and a woman.
Women's security is another big issue in our society. The Nirbhaya Fund was developed as an idea to create a capital that could be utilized to work on women's security and safety. India has a federal structure, and for any scheme to do better, we need a partnership between the central and the state governments. Recently, the Centre had asked authorities from eight metros across the country to conduct a study to examine the gaps in the safety apparatus for women and seek aid under the Nirbhaya Fund. We need more such initiatives at the federal level, especially in rural areas.
We dream of a New India and we dream of making our country a world leader. But I believe in this that the development of a nation is directly proportional to the level of safety a woman feels in her country. Let us work together and create awareness and work for our nation from a platform that recognizes, respects and promotes gender equality.
— The author is a Lok Sabha MP. Views are personal.
Also Watch
| Edited by: Sanchari Chatterjee
Read full article