The Punjab government appears to be in full campaign mode with the announcement of a populist budget for 2021-22. It is difficult to deny a democratically-elected government such a budget in an election year. Even so, no budget should neglect basic financial norms.
For instance, the state is over projecting its revenue receipts for 2021-22 at Rs 95,257 crore, a jump of almost 32 per cent over its revenue receipts of Rs 72,042 crore in 2020-21. This will make revenue receipts jump to 15.68 per cent of the GSDP (Gross State Domestic Product) of the state, a record of sorts in itself: in previous years, it has hovered in the range of 10-11 percent.
Admittedly, revenue receipts in 2020-21 were down due to COVID-19 but an expectation of a 32 per cent annual rise appears wishful as the revenue receipts in the pre-COVID fiscal 2019-20 rose 18.79 per cent on-year to Rs 73,975 crore. The current fiscal is certainly not going to be entirely COVID-19 free, and certain contact-based businesses are showing few signs of recovering. How Punjab will achieve 32 per cent annual growth in its revenues is difficult to understand.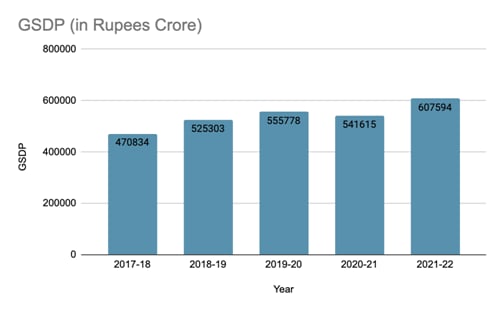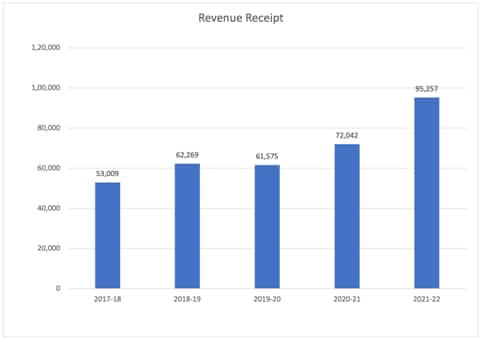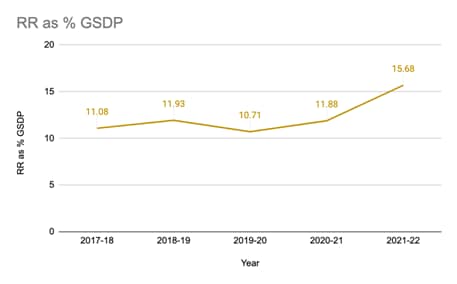 Due to the overestimation in revenue receipts, the state has underestimated its borrowing requirements needed to bridge the deficit; it has estimated the borrowings (public debt plus ways and means borrowings) at just Rs 67,336 crore for 2021-22 which is even lower than the Rs 74,167 crore it had to borrow in 2020-21. This gross underestimation by the finance department will raise the cost of borrowings as the state will need to raise a far greater amount of debt than it has budgeted. This underestimation will also impact the rating for its bonds and other borrowings, making them more expensive.
This is a bad loop for the state to get into as expensive debt to pay for revenue expenditure is not only a sign of poor financial management but reduces the future ability of the state to boost its local GSDP through capital expenditure on long-term revenue-generating assets.
Punjab already has a high interest payment component: it has projected Rs 20,135 crore for the year 2021-22, against Rs 18,588 crore a year ago, which is a growth of just 8.3 per cent—an underestimation as the debt is going to grow in 2021-22 at a much faster pace. If we assume that the revenue receipts will maintain a growth rate of nearly 18 per cent, it will touch approximately Rs 85,000 crore. The gap of Rs 10,000 crore is what the state will have to borrow to meet its expenditure. This will increase Punjab's interest burden and raise the total debt burden of the state to more than Rs 77,000 crore.
This jump will not be taken well by credit rating agencies which will likely downgrade Punjab's debt, which will, in turn, raise the cost of borrowing for the state. This is a vicious circle that could have been avoided by the state had it done proper projections instead of hiding the true picture. Debt market investors prefer conservative estimates to hoary projections.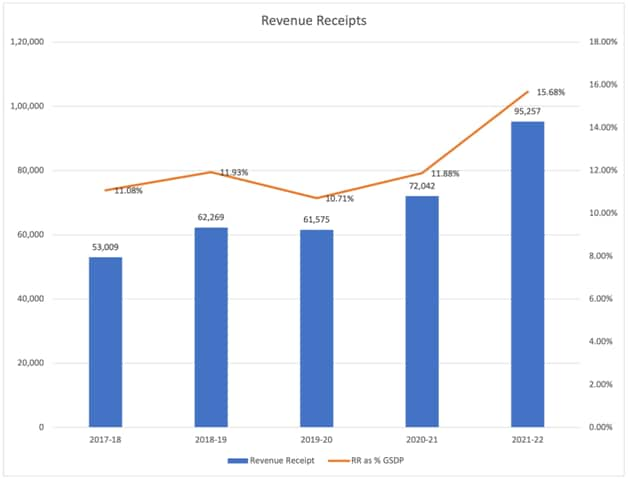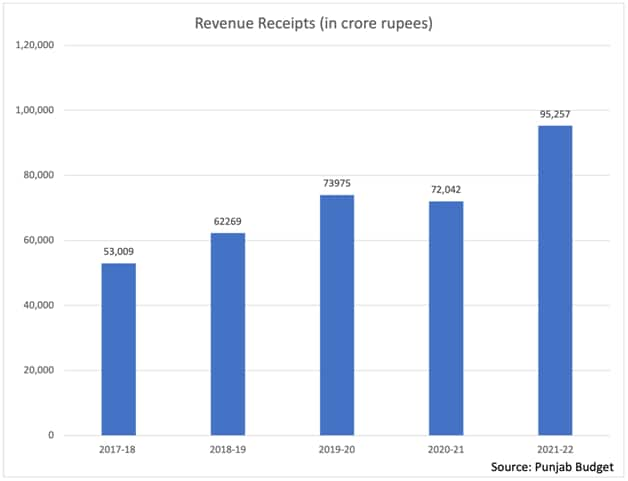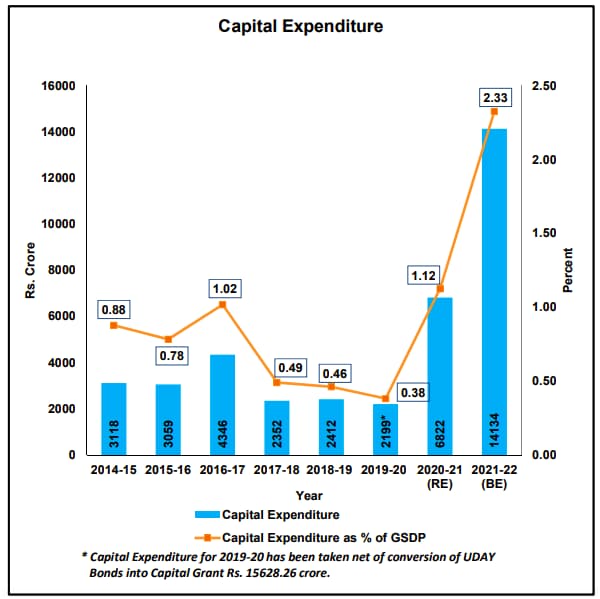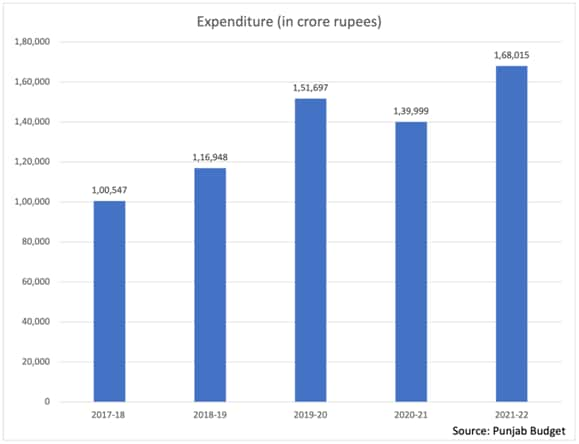 This overenthusiastic estimation is also true of the GSDP growth estimates that the state finance department is projecting will jump more than 12 per cent to Rs 6,07,594 crore from Rs 5,41, 615 crore. This assumed buoyancy in the growth of GSDP is ostensibly on the back of state government spending more on capital expenditure during the year. The state is currently saddled with salaries, pensions and interest payments totaling up to Rs 58,755 crore with the pension component growing at more than 20 per cent. This revenue expenditure does little to add to the economic growth of the state, especially at a time when capital expenditure by the private sector is declining.
As expected, agriculture is the largest expenditure for the state, but more interestingly, the government has proposed a three-year plan called Kamyaab Kisan Khushaal Punjab (K3P). It is rare to see a three-year programme in an election budget. Clearly, Captain Amarinder Singh believes that he will form the government again. Politics aside, the K3P has some interesting innovations including one for mobile vending carts for marketing horticulture produce.
The stated objective of the K3P is to strengthen the agricultural sector across several dimensions—for providing livelihood, food and nutritional security to farmers and India, as well as making the state's agriculture sustainable. The K3P project has been budgeted at Rs 3,780 crore over the next three years, with Rs 1,104 crore being made available for the current financial year 2021-22 to kickstart the programme. This allocation has to be compared with the Rs 13,267 crore planned for the agricultural sector. After agriculture, the second largest allocation is for education, at Rs 13,037 crore.
The crucial issue remains the overestimated revenue receipts and underestimation of expected borrowings—that may be a hole which the next government may find difficult to dig itself out of.
K. Yatish Rajawat is the CEO of Center of Innovation for Public Policy a think and do tank. He tweets @yatishrajawat. Views expressed are personal.
Read all the Latest News, Breaking News and Coronavirus News here