nda:
Needmore seats to Win

Needmore seats to Win
upa:
Shujaat Bukhari's Death Proof of Challenges Facing Journalism in Valley
Shujaat used words very carefully and always spoke in measured tones. But that wouldn't come in his way of cracking jokes and lightening up the atmosphere around him.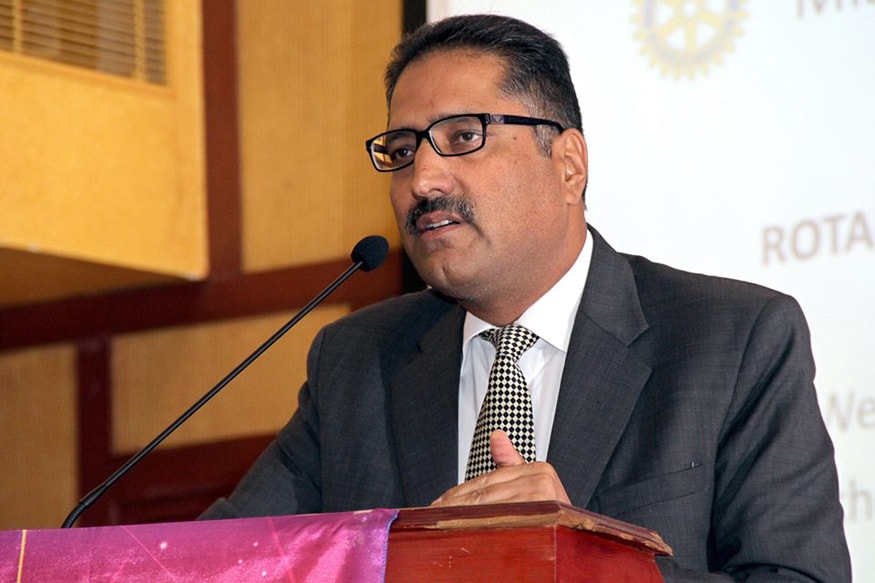 Shujaat Bukhari. (Facebook)
New Delhi:
In 2006, two men abducted Shujaat Bukhari and drove him several kilometres away from the city. Shujaat later recalled that when one of them tried to shoot him, the gun jammed and he managed to escape, miraculously.
He later told Reporters Without Borders that the instigators and perpetrators of this kind of attack are rarely caught in Kashmir. "It is virtually impossible to know who are our enemies and who are our friends."
Shujaat had survived three assassination attempts, the fourth time that gun did not jam.
"Who could have killed him," as one wonders, the statement he made about being unaware of ones friends and enemies in Kashmir sounds both true and soul-crushing.
Even before I met him, which happened some years ago when he visited our college in North Kashmir's Baramulla town to spend some time with us students, Shujaat had assumed the status of a legend for a lot of aspiring journalists like me.
From my seniors I had heard stories of the early 90s when only guns ruled Kashmir, the times which moulded journalists like Shujaat. "Newspaper offices would be raided by militants if their press notes were not carried or given proper space. And journalists were similarly hard-pressed by security forces as well."
A senior photo-journalist I met yesterday told me how in such times of adversity, Shujaat would not think twice before risking his life to save someone else's.
"Once Shujaat was asked to cover a gun-battle in Hajin. He, with his colleagues, was moving towards their destination when they met an Ikhwan (a now disbanded pro-government militia) commander, who told them that he was on his way to kill one of their colleagues who had written an unpalatable story. Shujaat literally begged that commander to spare the journalist and kept persuading that gunman, who could have without any compunction shot Shujaat right then and there, till he decided to turn back."
The Ikhwans would later turn against him and kidnap him along with 18 other journalists on July 8, 1996. But he would survive that day too to talk about it later.
In 2008, Shujaat launched his own English language daily Rising Kashmir. He was the promoter of Kashmir Media Group (KMG), which also publishes Urdu daily Buland Kashmir and a Kashmir daily Sangarmal.
People remember him as a known face on television debates, and as a regular contributor to different publications across the globe. His main focus would revolve around the Kashmir conflict.
The journalists in Srinagar would ask each other, in sarcastic tones, if "Shujaat was back in Kashmir" as a remark on his extensive foreign tours. Some claimed that no other Kashmiri journalist had travelled as much in their careers as him.
In January this year, I got an opportunity to travel with him on a media workshop to Bangkok. Some other journalists from Kashmir, from either side of the fence, were also in attendance.
Soon after we had left Srinagar airport, it was Shujaat who broke the ice. He talked with me extensively about his career as a journalist, about my own work and kept asking me to read a lot, work hard, and "the rest will come".
Shujaat used words very carefully and always spoke in measured tones. But that wouldn't come in his way of cracking jokes and lightening up the atmosphere around him.
Following our workshop, we constituted a body of journalists from both sides of LoC. "Let news not be a casualty of the fences," Shujaat declared in the media workshop.
Later, while having dinner on a cruise in Chao Phraya River, Shujaat began describing to me the buildings, monuments as we moved along. He would, in jest, remark that customs people at airports wouldn't bother frisking him after looking at the number of entries on his passport.
Shujaat had done Masters in Journalism from Ateneo de Manila University as a fellow of Asian Centre for Journalism, Singapore. He was also a fellow at East West Centre in Hawaii, USA.
Son of a teacher from Kreeri area of north Kashmir's Baramulla, Shujaat came from a known family of the area. His brother, who is a minister in the current government in J&K, was earlier a broadcaster with Radio Kashmir.
Shujaat was married and was the father of two children, a son and daughter.
Besides being an accomplished journalist, he was famous in literary circles and was the former president of Adbee Markaz Kamraz, one of the prominent cultural and literary organisations of the
Valley working in the northern parts of Kashmir.
He had recently attended the 'Gen Summit' in London where at least 100 editors from across the globe came together.
One of his colleagues at Rising Kashmir recounted the time he spent with Shujaat in the newsroom.
"He would not interfere much in newsroom affairs. But this week he came in the newsroom thrice, discussing with reporters, giving story ideas to interns, chatting about different affairs," said Sameer Showkin Lone, a reporter at Rising Kashmir. "Hardly did we know he is doing it for last time," Sameer said.
As dusk was approaching on Thursday, Shujaat left his office and boarded his car. Before he could move, unidentified gunmen begun firing indiscriminately.
"They emptied the magazines," a journalist present at the scene at that time said. "One even came back after a minute and shot few more bullets only to ensure he is dead."
No one dared to go near his bullet-riddled car for ten minutes, as Shujaat lay in a pool of blood. His two guards, one on the wheel, were also hit by the shower of bullets and succumbed to their injuries.
The incident happened near the entrance to the press colony—a congested lane flanked by government quarters where most of the newspaper offices of Kashmir are situated. It is the same place where 'Mushtaq Ali enclave' is engraved on black marble. Ali, a video journalist was killed by a parcel bomb.
"Among the many brave and excellent journalists in Kashmir, Syed Shujaat Bukhari stood out," former BBC reporter, Andrew Whitehead, who has covered Kashmir extensively, wrote on Twitter.
"Wise, warm, generous, talented - he had built up 'Rising Kashmir' into an excellent daily with an exceptional and dedicated editorial team. He was a proud Kashmiri. And I was proud to call him a friend."
A pro-active social media user, 50-year-old Shujaat left people, particularly in Kashmir, numb in his death.
In his death, Shujaat proved correct a statement he had made on the tenth anniversary of Rising Kashmir in March this year: "Survival is the first challenge for any journalism venture in Kashmir."
(The author is a Kashmir-based freelance journalist. Views are personal.)
(Get detailed and live results of each and every seat in the Lok Sabha elections and state Assembly elections in Andhra Pradesh, Odisha, Arunachal Pradesh and Sikkim to know which candidate/party is leading or trailing and to know who has won and who has lost and by what margin. Our one-of-its-kind Election Analytics Centre lets you don a psephologist's hat and turn into an election expert. Know interesting facts and trivia about the elections and see our informative graphics. Elections = News18)
Read full article
Countdown To
Elections Results
To Assembly Elections 2018 Results