nda:
Needmore seats to Win

Needmore seats to Win
upa:
Slashing Passenger Fares But Raising Freight Rates Might be of Little to Railways' Delicate Finances
The flexi-fare scheme was launched in September 2016 in a bid to generate higher revenue from premium passengers and contrary to popular perception it affected a minuscule number of trains (less than 1%) across the IR's network.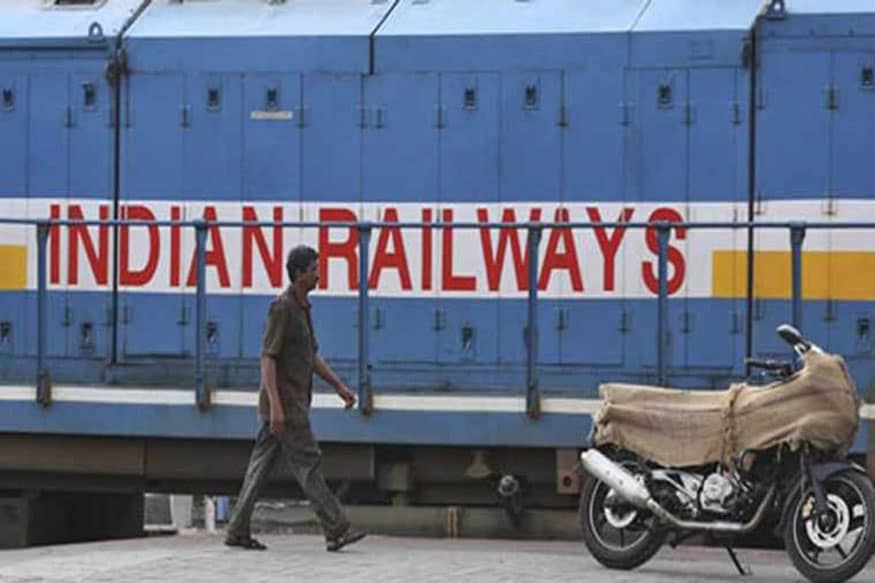 Image for Representation.
New Delhi
: Being populist has its benefits but also has pitfalls. The Indian Railways has slashed passenger fares across premium trains, arguably to improve sentiment just ahead of the peak festival season and the impending polls. It has also simultaneously raised its freight charges across a section of commodities by almost 9%. Taken together, these two decisions could cost the railways dear by the end of the fiscal—the country's largest transporter is already in a precarious financial position and it can ill afford any decline in overall revenues.
Some basic facts about the Indian Railways: First, 66 paise of every rupee it earned till now this fiscal has come from freight earnings, which makes freight its bread and butter. Second, the railways already loses money on every passenger it carries since the amount it spends on each passenger is roughly double the amount it charges through fares. Third, the its social service obligation or the amount of subsidy it bears for charging passengers well below cost has been rising year on year and is expected to be close to Rs 40,000 crore this year. Fourth, the organisation is struggling with a record high operating ratio (which measures the amount of money spent to earn every rupee) as its revenues are not rising fast enough while its expenses are galloping.
It is in this scenario that the twin fare decisions have come. According to a statement by the railways, it has decided to discontinue the flexi-fare scheme in 15 trains, suspend this scheme during lean months in 32 other trains and also reduce the ceiling for hiked fares under this scheme.
The flexi-fare scheme was launched in September 2016 in a bid to generate higher revenue from premium passengers and contrary to popular perception it affected a minuscule number of trains (less than 1%) across the IR's network.
Under this scheme, the fare increased by 10% with every 10% of berths sold subject to maximum limit of 1.5 times in classes second AC, sleeper, second sitting (reserved), AC chair car and 1.4 times in 3rd AC class. Flexi fare was never applied in 1st AC and executive class.
The second misconception about this scheme was that it was akin to the surge pricing model followed by airlines. In the railways' scheme, prices did not increase based on frequency of bookings and remained based on distance travelled. So unlike the airline pricing model, prices did not jump if more number of passengers were trying to book a ticket at any one time.
As explained earlier, there was a ceiling beyond which prices would not rise, no matter what the coach occupancy was (1.5 times the base fare) and this pricing was applicable only on Rajdhani, Shatabdi and Duronto trains – the premium trains – which comprise a minuscule percentage of trains run by the railways.
The flexi-fare scheme was maligned by all and sundry ever since its launch—Members of Parliament and the public alike—and there were continuous protests against this kind of dynamic pricing. But the railways collected close to Rs 1,000 crore incremental revenue through this scheme in its first year of implementation while also noticing a steep drop in occupancy of some of the trains. The statement announcing major tweaks to the flexi-fare scheme did not specify what will happen to this incremental revenue from now on.
But a senior railways official said that they have worked out several scenarios while slashing flexi fares and in case the number of passengers increases by 15-20%, this exercise would be "revenue neutral".
Remember, the CAG had earlier noted that actual number of passengers carried by premier trains post the flexi-fare scheme decreased by 6.57 lakh between September 2016 and July 2017. During this period, passengers either shifted to mail/express trains where the flexi pricing was not allowed or to airlines, when the flexi fare on premium trains was comparable to air fares.
So between increasing occupancy and earning incremental revenue, the railways has obviously chosen occupancy. How will it make up for the loss of incremental revenue by tweaking flexi-fares and whether the occupancy actually rises by 15-20% remains to be seen.
Now let us look at freight, the bread and butter for the railways. A statement said freight rates for major commodities such as coal, iron and steel, iron ore, and raw materials for steel plants are being hiked by 8.75%. Besides, the haulage charges of containers have also been increased by 5% and the freight rates of other small goods also hiked by 8.75%.
"The decision to rationalise freight rates will result in additional revenue generation for the railways to the tune of Rs 3,344 crore. The additional revenue will further help enhance various aspects of railways, including safety, service, punctuality, etc," the statement said. The official quoted above said the hike has partially been due to an increase in the cost of diesel.
It is pertinent to remember here that the railways had been losing its premium freight carriage position in the Indian market for some years after it had increased rates for most commodities in 2014. This had lead shifting of freight to other, cheaper modes of transport like roadways. When it realised this in 2016, it began consultations with its major freight customers and then undertook several policy initiatives since the beginning of fiscal 2017.
These included: 30-40% discounts in the empty flow direction (where the cargo has been offloaded and the wagon has to return empty). This meant traffic in empty flow direction grew 208% in loading and 212% in earnings year on year last fiscal. A 20-30% discount was offered to a host of commodities for certain kinds of wagons; a long-term tariff contract was signed with 24 key customers last fiscal which enabled more freight loading as customers were assured of a stable tariff rate through the year and the railways were assured of an increased tariff after some time. Some other discounts were also offered on specific commodities. This lead to a boost in freight traffic and the railways reported record haulage of freight in 2017-18.
Now, as rates have risen again, what stops freight customers from again preferring the roadways for transporting their cargo?
Remember, between April 1 and October 20 this fiscal, the railways' gross earnings jumped almost 9% year on year or by Rs 39 crore each day, on average. But a closer look at the traffic patterns and earnings shows why there is a lot to worry despite the increased earnings.
First, the increase still did not fulfil the earnings' target it had set itself at the beginning of 2018-19. In the first six months of the fiscal (April one to September 30), gross earnings fell short by almost Rs 24 crore daily, on an average. The railways has not provided the difference between the target and the gross earnings for the first 20 days of October. And the daily shortfall of Rs 24 crore is correct if we take the railways' gross earnings while also including coal haulage due to NTPC. But if the NTPC haulage is excluded, the gap between actual gross earnings and the target widens considerably, by almost Rs 47 crore daily.
The official quoted above said the actual freight haulage rose 0.6% versus the target between April and September and "with increased traffic, earnings will also increase. We carried 1.65% more passengers compared to the target during this period."
Here's the other worrying bit. Although there was surge in total number of passengers travelling by trains between April 1 and October 20, by almost 9 crore year on year, this was almost entirely due to an increase in suburban passengers and those who travel on a reserved ticket. The unreserved, non-suburban segment – which accounts for the largest share of train travelers – declined year on year.
The total earnings target as per Budget Estimates this fiscal is a little over Rs 2 lakh crore which means the railways will have to generate an incremental revenue of almost Rs 22,000 crore by the end of this fiscal compared to 2017-18. It was earlier eyeing about Rs 10,000 crore additional earnings from freight but with steep hike in freight rates, will this incremental revenue be earned? Anyhow, that still leaves a gap of Rs 12,000 crore in the overall earnings target.
(The author is a senior journalist. Views are personal.)
(Get detailed and live results of each and every seat in the Lok Sabha elections and state Assembly elections in Andhra Pradesh, Odisha, Arunachal Pradesh and Sikkim to know which candidate/party is leading or trailing and to know who has won and who has lost and by what margin. Our one-of-its-kind Election Analytics Centre lets you don a psephologist's hat and turn into an election expert. Know interesting facts and trivia about the elections and see our informative graphics. Elections = News18)
Read full article
Countdown To
Elections Results
To Assembly Elections 2018 Results