What a Female Medico Has to Face Every Day at Workplace in Kashmir
The gender discrimination is real and it is suffocating. The claims of government working for women safety seem to be a mere eyewash.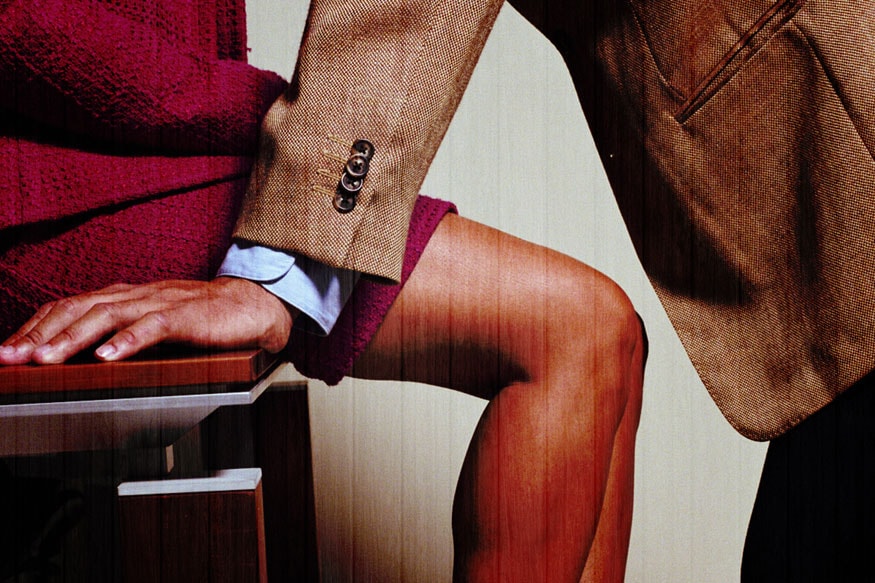 Image for representation. (News18 Creatives)
If you believe women in Kashmir are safe at workplaces or while commuting in public transport, think again. You should not be surprised to know that women in Kashmir are groped in passenger buses, ogled and whistled at on almost every nukkad. The workplaces present another trauma for the women. It only gets nasty in absence of a basic redressal system.
Here is a bit of my own ordeal. Call me Noor and that is not my real name. I am in mid 30s and have been working in a leading tertiary care hospital in Srinagar for the last 10 years. I am a 9 to 5 employee and sometimes put on night shifts.
When I first joined the hospital, I felt the working environment was amicable. I would return home content, being part of a professional team that helps patients to heal. The glow on the face of a convalescing patient would give me a kick. I would be on cloud nine to be in a profession that uses medical science to reverse even the severe ailments of people. There would be tremendous comradeship with seniors willing to give you space, credit and respect.
But that is passé now. Soon, the respect for a junior female colleagues waned and the space shrunk. Reality steadily unfolded itself. The concept of gender equality at workplace was nowhere. That spirit and teamwork was lost.
The trauma and torture that I have been facing for the past few years in my office has affected my health. A few male colleagues of mine are literally on prowl. Their sexual advances are unbearable for the woman staff members. The touch of such men makes us cringe. It is like an arrow piercing the heart. Have we committed a sin being born as females?
Many women want to complain but cannot muster the courage to speak out. Since childhood, we have been taught to remain silent and lower the gaze even if someone passes lewd comments, to ignore if someone tries to touch you in a passenger bus. Step back and don't confront if your bad senior touches you inappropriately, we have been taught. Ignore and turn away, steer clear of controversy and never hit back. The women have been living on these dictums since forever now. The result is that we are bullied, intimidated and objectified.
My friends have faced similar situation at their workplaces. They too don't know what to do. They feel so helpless. Writing to higher authorities, NGOs or women and human right commissions has mostly backlashed. It simply makes our lives miserable.
The defaulting official usually holds a close rapport with administration. Therefore, the bosses are biased towards them. Our grievances remain far from being redressed.
I did complain more than once to higher authorities, but my words seemed to fall on deaf ears. This only emboldened the culprit.
Being outspoken, other females have started to approach me. They have similar ordeal of being hounded by a male colleague. No matter how many complaints are made, action is hardly taken. The top bosses are either occupied with work or they remain silent for the sake of the department's reputation.
I am sure the top administrators are aware of these licentious men and their misbehaviour. But they are not ready to punish them. For them, the reputation of institute is more important than a woman's self-esteem.
To check the cases of eve teasing, I suggested CCTVs be installed. Technology can check other malpractices too. However, the ''lecherous'' elements have created hurdles and the proposal could not be implemented.
My complaint against a colleague for harassing me and passing lewd comments was swept under the carpet for eight months. All sorts of questions were raised; what, where, why and how? I have a question to all those who want minute details about his sexual misconduct. What if it happens to the women of your family? Will you approach the case in the similar manner?
At this leading hospital where I work, we have to share our washroom facility with the male colleagues.
The internet connection in hospital is used to watch obscene content in the office premises during working hours. Ludicrous it may sound, the information and technology department has not been able to put firewall on such sites, nor has any action been taken.
On the contrary, the head of department keeps himself surrounded by sycophants and indulge in gossips mongering. These goons try to get free with their lady colleagues. They tend to take them for granted and consider them available as if she is a free commodity. Her honour and dignity is assumed to be on sale.
The culprit, who has been harassing me, enjoys a good rapport with the administration and hence escapes punishment. But I have vowed to fight even if it means more stress.
The gender discrimination is real and it is suffocating. The last few years have been taxing for me as I have realised how unsafe workplace can be for women. They are far from being heard and represented. The claims of governments working for women safety seem to be a mere eyewash. The ground reality is that the clauses of laws governing rights of women are nothing more than statements. The eves are struggling.
(The author goes by the name of Noor.)
| Edited by: Sana Fazili
Read full article