OPINION | What Pulwama Tells Us: Political Leadership Should Move Beyond Muscular Policy
It should be abundantly clear that excessive reliance on force will not work. Army will neutralise terrorists, but there must be an adequate focus on garnering popular support and creating a climate of hope for the youth. This is squarely the task of the political leadership.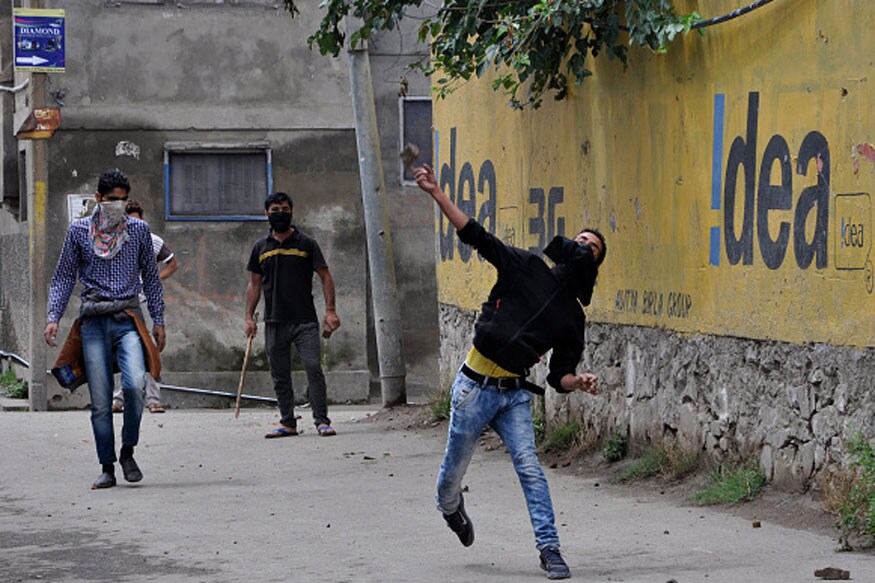 Image for representation. (PTI)
On 15 December, following an encounter in which three terrorists were killed and one soldier martyred at Sirnoo village, stone pelting mobs clashed with the security forces. Fire was opened on the unruly crowd and seven civilians lost their lives. As usually happens in such incidents, the exact circumstances remain unclear. The police released a statement that said that the crowd had come "dangerously close" to the encounter site, forcing the security forces to open fire. Some media reports suggested that the locals pelted stones on Army vehicles and attempted to climb onto them. Soldiers then fired on the crowd to extricate themselves.
There was a strong condemnation of the incident by local politicians, with accusations of excessive use of force and non-adherence to procedures. A retired Supreme Court judge went so far as to compare the Pulwama deaths to the Jallianwala Bagh and My Lai massacres.
Reading the media reports of the incident, my mind went back to the 2016 protests that had erupted in Kashmir after the death of Burhan Wani. It has always been the Army's policy in Kashmir to remain away from getting involved in crowd control as this task is better handled by the CRPF and local police. However, as the 2016 protests were extremely widespread, the Army's routine patrolling parties were regularly coming face to face with stone-wielding youth. Our patrolling activity also could not be suspended as this would have meant a ceding of operational space to the terrorists.
This was a huge challenge for the young officers leading their men as the Army is not equipped with non-lethal weapons that are required for crowd control. Using lethal weaponry would have meant civilian casualties. In order to discuss this issue, we gathered about 200 young officers at Awantipora in South Kashmir. It was a free and frank discussion in which we attempted to find the best possible way to deal with the ongoing situation. An incident narrated by a young Major captured the essence of the problem. Let me recount this in his words.
"I, along with 10 soldiers, was moving on a routine patrol in a Casspir (a closed, mine-protected vehicle). Along the way, we got completely surrounded by a violent mob. They were throwing stones on the vehicle and threatening to burn it down. I knew that if I got out of the Casspir with my men, I would have to use my weapons, and in the firing at the mob, a number of them would get killed. Civilian deaths resulting from our firing would have been exploited by the separatists to whip up further chaos.
However, as a soldier in uniform, it was highly frustrating for me to remain sitting inside and listen to the abuses being thrown at us. It almost felt like a cowardly act. There was also the worry that if we don't disperse the crowd, more people could join in and then my men would be in greater danger."
This short story sums up the dilemma facing our junior leadership when facing hostile crowds. Each situation will be different, and each individual will react as he thinks best. None of the different reactions can be termed as wrong.
It is a tragic reality that civilians often become victims of conflict. However, the Army operating in Kashmir is experienced enough to understand that such deaths are a setback to its efforts to restore normalcy. It is only under extreme circumstances that they resort to the use of force against civilians. It is for this reason that putting the soldier under the spotlight and ordering inquiries or reviewing Standard Operating Procedures (SOPs) will have only limited value.
The problem of civilian deaths will only be addressed if we can convince the alienated section of society to shun the path of violence. This is an extremely complex task and will require a long-term well-thought-out strategy. We should stop looking for minor, inconsequential facts to pat ourselves on the back. In the last few weeks, the state administration had been claiming success in the reduction of stone pelting incidents. The Pulwama deaths are a stark reminder that this is a long war, and victory will neither be quick nor easy.
It should be abundantly clear that excessive reliance on force will not work. The security forces will continue to neutralise terrorists, but the government must move beyond the 'muscular policy'. The 2007 US Army and Marine Corps Counterinsurgency Field Manual, in defining the paradoxes of counterinsurgency operations, states that "some of the best weapons for counter insurgents do not shoot."
There must be an adequate focus on garnering popular support, political engagement and creating a climate of hope for the youth. This is squarely the task of the political leadership, and they will do well to heed the advice of Gerald Templer, who is credited with defeating the Malayan insurgency, "The shooting side is only 25% of the trouble, the other 75% lies in getting the people of the country behind us."
(The author is former Northern Commander, Indian Army, under whose leadership India carried out surgical strikes against Pakistan in 2016. Views are personal.)
| Edited by: Mayur Borah
Read full article
Countdown To
Elections Results
To Assembly Elections 2018 Results