OTHER-SPORTS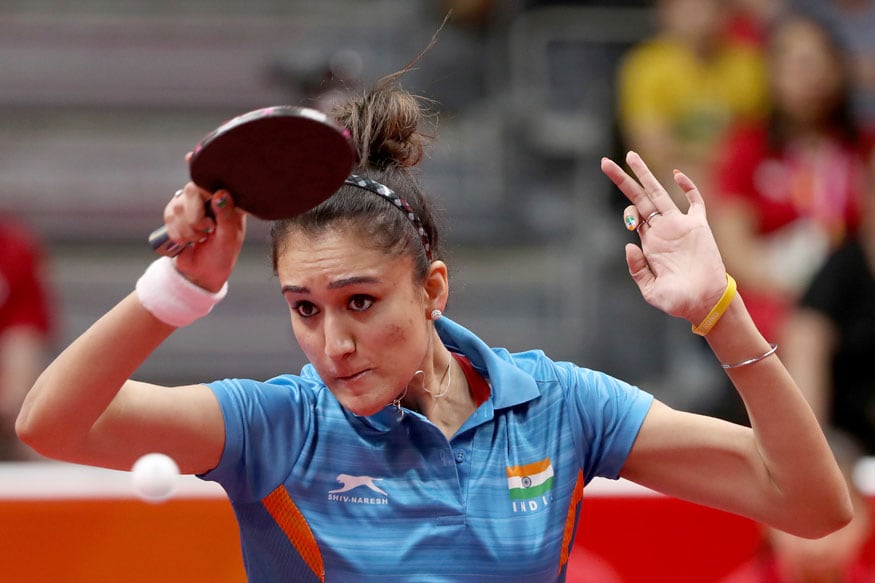 File photo of Manika Batra. (Photo Credit: AP)

Day 3 Highlights: Undeterred by niggles and lack of proper physiotherapic care, Indian weightlifters delivered two more gold medals for the country on Saturday, while shuttlers and boxers remained unbeaten to make up for the hockey team's sloppy draw against Pakistan on day 3 of the 21st Commonwealth Games here.

India now have four gold, a silver and a bronze in the event, leaving them fourth on the overall tally. Hosts Australia top the charts with a whopping 57 medals -- 20 gold, 17 silver and 20 bronze.

India's two gold medals came through Sathish Sivalingam (77kg) and Venkat Rahul Ragala (85kg), both of whom were not 100 per cent fit owing to respective thigh and knee injuries but still managed to keep ahead of the competition.

The 25-year-old Sathish, the defending champion, lifted a total of 317kg (114kg+173kg) and was so ahead of competition that he forfeited his final clean and jerk lift. "I had no hopes of winning a medal after I injured my thighs during the national championships while attempting 194kg in clean and jerk. It's a quadriceps problem, even now I am competing at less than ideal fitness but I am glad that was enough to get me a gold," Sathish said.

The 21-year-old Rahul, who is a Commonwealth Championships gold-medallist, lifted a total of 338kg (151kg+187kg) to finish on top. "I had been weakened by a knee injury during the Commonwealth Championships last year. But the coaches supported me immensely to get this medal. I haven't been able to train that well," he said.

Their performances despite fitness issues once again highlighted the desperate need for a physiotherapist in the competition area.

Accreditation issues have denied physio Aakrant Saxena access to the lifters in the competition area, forcing him to work with them on the sidelines. The Indians bossed the badminton court as well and remained unbeaten en route confirming a semifinal berth. The team at the receiving end of the top seeds' ferocity was Mauritius, blanked 3-0 by Saina Nehwal and Co. in yet another clinical takedown.

Up next for them is Singapore in the semifinals on Sunday. Such has been their dominance that the ruling out of top star and captain, PV Sindhu from the competition, owing to an ankle injury, has had no impact on their fortunes.

Sindhu is, however, likely to return to action for her women's singles campaign which gets underway on April 11. The boxers' rampaging run also continued unabated as the veteran duo of L Sarita Devi (60kg) and Manoj Kumar (59kg) advanced to the quarterfinals along with Commonwealth Games debutant Mohammed Hussamuddin (56kg).

However, the men's hockey team was a disappointment in its clash against arch-rival Pakistan. After leading 2-1 for 59 minutes, the Indians let in a penalty corner in the final seven seconds to end up with shared honours against a decidedly weaker opponent.

"Today, I didn't recognise the team I have been coaching for the last five months," a livid India coach Sjoerd Marijne said after the pool B match. Away from the spotlight, both the men's and women's table tennis teams entered the semifinals. Both the teams were up against Malaysia in their respective ties and came out trumps with identical 3-0 margins.

However, as was expected, the Indians competing in swimming, gymnastics and cycling could not throw up any medal surprises and remained in the lower ranks of their respective competitions.

National champion swimmer Sajan Prakash made the finals of 200m butterfly but ended 8th.