News18
»
Partner Content
2-min read

Help This Farmer Save His 9-Year-Old Son From Cancer
A helpless father shares his heartbreaking story with the hope of seeking help.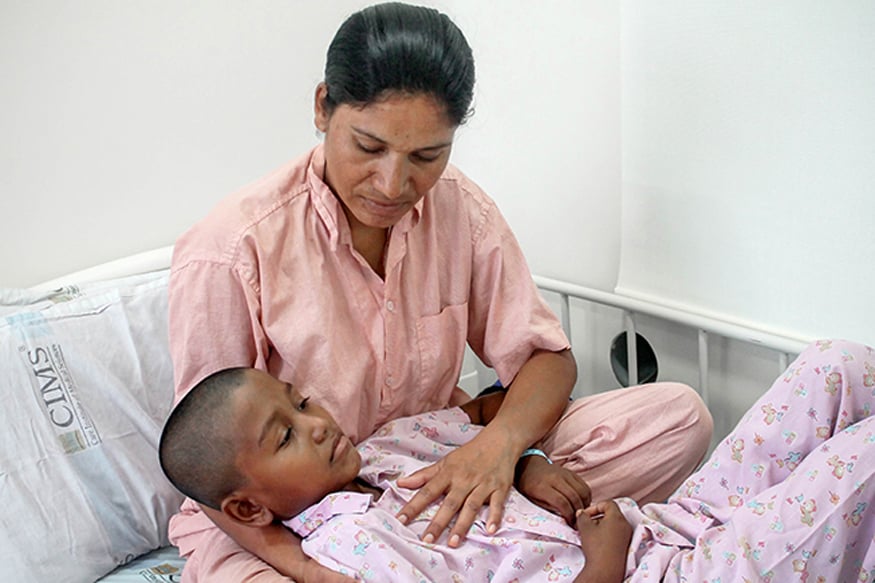 Anshu was diagnosed with Thalassemia before he even turned one. (Photo courtesy: Ketto/ Partner content)
Anshu was diagnosed with Thalassemia before he even turned one. The disease took away his childhood. He was weaker than children his age and had to suffer repeated infections because his low immunity. Since then, he has been receiving regular blood transfusions and is admitted to the hospital every 15 days."My wife and I have spent every single day taking care of our son and praying for his recovery. The only cure for the disease is Bone Marrow Transplant" says his father. After living with Thalassemia for over 8 years, Anshu is finally ready for the surgery. His younger brother, Aryan, is a perfect match and will be the donor. The only problem is the cost of the operation which is Rs. 9 Lakhs."I am ready to do anything to see my son cured of this disease but have no means of raising such a huge amount" cries Vinod Tayde, Anshu's father for help.
Mr. Vinod is a farmer who lives with his wife and two sons Aryan and Anshu. He earns barely Rs. 6,000 a month which is not guaranteed. This meagre amount is barely enough to cover all household costs and send his sons to school. "The little savings that we did have were used up in Anshu's treatment. With a little help from friends and family, we have already paid over Rs. 4 lakhs for his treatment but the bill is still increasing. The cost of the surgery is beyond our capacity and I do not know how I will arrange the money" he explains.
When asked about his ailing son, he said "Anshu is a very bright child. He is always happy and eager to please. Despite growing up with the disease, he has not lost his best qualities. He brings our family so much joy and we cannot wait to see him regain his health. Our younger son, Aryan, is only 4 years old but is ready to do anything to help his bhaiya. When we told him that he could save Anshu's life, he agreed in a heartbeat. Anshu is very excited about the bone marrow transplant, he knows that this will help him get rid of the cancer once and for all. He is eager to go back to school and play with his brother and friends. I want to give him back his lost childhood and ensure that he has a happy and bright future ahead of him. Please help me save my son's life."
To donate for Anshu's surgery click here.
Disclaimer: This is a sponsored article and News18 doesn't hold any responsibility for the content. 
Get the best of News18 delivered to your inbox - subscribe to News18 Daybreak. Follow News18.com on Twitter, Instagram, Facebook, TikTok and on YouTube, and stay in the know with what's happening in the world around you – in real time.
Read full article
Next Story
Next Story
Also Watch

IPL 2019: KXIP Vs KKR, Can Russell And Narine Push KKR To Semifinals?