It is time we talk about another important health aspect you might not know much about. It is about Vitamin D deficiency many of us are facing, and many of us don't even know about it.
Vitamin D insufficiency affects almost 50% of the population worldwide. Recent data revealed that as high as 76% of Indians have insufficient Vitamin D levels. The data also showed that the prevalence of this deficiency is highest in Indians aged 18-30 years and that this trend resonated across north, south, west and east zones in India. The high prevalence of vitamin D insufficiency is a particularly important public health issue because Vitamin D deficiency is an independent risk factor for total mortality in the general population.
I would say this data is enough for you to understand that this isn't something we should be taking lightly. But let's dig deeper. Let's take a look at who is more likely to suffer from Vitamin D deficiency, and how can that be rectified.
Who's at risk of Vitamin D deficiency?
This is one of the most frequently asked questions by my patients. Am I at a risk of Vitamin D deficiency? To that I say yes, it could happen to anyone, from a child to an adult. But it also depends on a lot of other factors.
Although many individuals typically obtain adequate amounts of vitamin D through sunlight exposure and dietary sources, some individuals may be at a greater risk for deficiencies, especially during the winter months, Population at the extremes of age: infants, children (increased requirements) and elderly (poor dietary intake/ absorption), people with limited sun exposure ( people working in corporates/ house-wives),and patients with malabsorption syndromes, kidney diseases, etc. are more likely to suffer from Vitamin D deficiency.
As I mentioned earlier, the effects and the extent of it might differ from person to person.
What are the consequences of Vitamin D deficiency on bone health?
This is something that isn't spoken about a lot, but I'd like you to read up carefully. Vitamin D deficiency in children and adolescents can result in rickets; a condition characterized by weak bones, poor musculoskeletal built and improper posture. It is known to help the body absorb calcium, and it plays a role in bone health. In addition, vitamin D may increase muscle strength, thereby preventing falls. Many studies have shown an association between low vitamin D concentrations and an increased risk of fractures and falls in older adults…
How does Vitamin D and its deficiency affect women's health?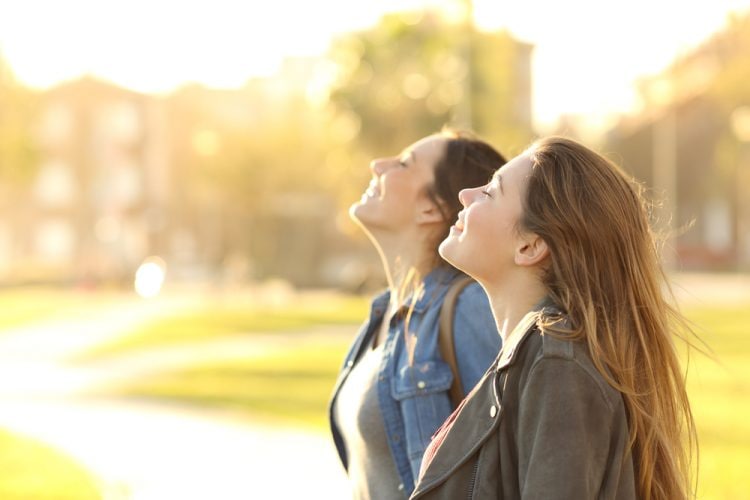 Severe Vitamin D deficiency can occur in young women, including those who are pregnant, with higher risk with advancing age in a woman's lifecycle. There may be an association with low vitamin D and adverse pregnancy outcomes, specifically a higher rate of high blood pressure during pregnancy and gestational diabetes. A high rate of vitamin D deficiency has been found in women with polycystic ovarian syndrome (PCOS). There have been cross-sectional studies showing a possible association between low vitamin D and menstrual dysfunction, infertility, hirsutism, obesity, and insulin resistance in patients with PCOS.
Current scientific evidence has shown that, in addition to calcium homeostasis, vitamin D in postmenopausal women has protective properties against breast cancer, reduces risk of heart attacks and promotes bone health. There is also a significant decrease in falls or fractures with vitamin D supplementation, in postmenopausal women.
How do I know which supplements to take?
Again, many of my patients are confused as to what is the solution and which supplements are safe to take, in case of Vitamin D deficiency. The Endocrine Society for Clinical Practice Guidelines suggest that the maintenance tolerable upper limits (UL) of vitamin D, which is not to be exceeded without medical supervision, should be 1000 IU/d for infants up to 6 months, 1500 IU/d for infants from 6 months to 1 year, at least 2500 IU/d for children aged 1–3 years, 3000 IU/d for children aged 4–8 years, and 4000 IU/d for everyone over 8 years.
We shall consider supplementation for deficiency at Doctor's recommendation only.?
There are multiple kind of formulations available in India for supplementation to be administer depending on physician's recommendations. Formulations like granules /Tabs /Caps need to be taken with Fat products for better absorption and there are Nano liquid formulations which are available as ready to administer.  Studies with Vitamin D nanoparticle formulations have shown Good efficacy of liquid formulations with a significant improvement in patient's Quality of Life index. After all, that is all anyone wants at the end of the day, right?
I recommend my patients to reap the advantages from ongoing supplementations, in case they cannot comply with non-pharmacological recommendations due to personal circumstances. It is important for everyone to take action, including those who may be younger, so they can remain in good health for many years to come."
For more information on Vitamin D, symptoms of its deficiencies, and how to rectify it, check out what Abbott is doing with its 'D Strong, Active Life' campaign, right here.
Disclaimer:
** This is in partnership with Abbott India, written by 'Dr. PROF.NARENDRA MALHOTRA, M.D., F.I.C.O.G., F.I.C.M.C.H, F.R.C.O.G., F.I.C.S., F.M.A.S., A.F.I.A.P., Managing Director GLOBAL RAINBOW HEALTH CARE, Agra'.
Information appearing in this material is for general awareness only and does not constitute any medical advice. Please consult your physician for any questions or concerns you may have regarding your condition.
References:
Ritu G, Gupta A. Vitamin D Deficiency in India: Prevalence, Causalities and Interventions. Nutrients 2014, 6, 729-775
Aparna P et al. Vitamin D deficiency in India. Family Med Prim Care. 2018 Mar-Apr; 7(2): 324–330.
Goel S. Vitamin D status in Indian subjects: a retrospective analysis. Int J Res Orthop. 2020 May;6(3):603-610
Zhang and Naughton. Vitamin D in health and disease: Current perspectives. Nutrition Journal 2010, 9:65
Khadilkar SS. The Emerging Role of Vitamin D3 in Women's Health. J Obstet Gynaecol India. 2013 Jun; 63(3): 147–150
Bohon TM, Goolsby MA. The Role of Vitamin D Supplements in Women's Health. Clin Med Insights Womens Health. 2013; 6: 67–70
Aspray TJ. Vitamin D in Musculoskeletal Health and Beyond. Calcified Tissue International volume 106, pages1–2(2020)
Bothiraja C, Pawar A & Deshpande G. Ex vivo absorption study of a nanoparticle based novel drug delivery system of vitamin D3(Arachitol Nano™) using everted intestinal sac technique. J Pharma Investig. 2016;46(5):425-432.
This is a partnered post.