We're more than a quarter into the new normal brought upon by the coronavirus pandemic. In this time, if there's one lesson that we've learnt for our professional lives, it's that having a laptop that performs as quickly as the client changes instructions is a must-have. After all, what use is a laptop that's slow, takes forever to load and looks like it might die on you any day? Thankfully, with the festive season upon us, there's never been a better time to pick the best laptop out there. Yes, we're talking about the all-new Dell Inspiron 7501. Read on to know why you need to bring this exciting laptop in your life right away.
POWER PACKED FOR ALL YOUR WORK NEEDS
When you're working, all you need is a laptop that will keep up with your productivity. The Dell Inspiron 7501 is geared to provide the best performance with its array of up-to-date specs. The laptop runs the latest 10
th
generation Intel Core i5 & i7 processors that supports 8MB cache up to 4.5 GHz. The H-Series processors are guaranteed to provide the best combination of high performance and high power.
It also comes with four cores that allows you to multitask and jump between different applications without any lag. The drop-hinge, dual-fans and dual-heat pipes ensure incredible thinness even as the airflow is optimised for peak performance at all times.
Add the power of up to 16GB DDR4 RAM running on this lightweight beauty, with up to 1TB Solid State Drive and you've got a laptop that you can be sure will deliver no matter how many tasks you throw at it. So quit worrying about working on graphics-intensive projects on photoshop, coding, building content or video editing etc. as this is an ideal laptop for performance seekers, and helps you in multi-tasking, while at home.
BEST FOR AFTER-WORK BINGE
Use the wide 15.6-inch screen with a 4-sided narrow border to play your favourite streaming shows once you've winded up work. The Inspiron 7501 comes with never-before-seen colour display on its Anti-Glare LED screen's HDR superior dynamic range with Dolby Vision, delivering highlights that are 40 times brighter and blacks that are 10 times darker. The vibrant display and sound system are sure to blow your mind.
You can also take advantage of the USB Type-C port that supports Thunderbolt 3. This allows you to charge your laptop, connect to multiple devices, and enjoy data transfers of up to a whopping 40Gbps.
The Inspiron 7501 also comes with intelligent Adaptive Thermals that allows the laptop to understand whether it's placed on a desk, your hands or your lap and adjust the heat profile accordingly. Say goodbye to in-hand discomfort while binge-watching shows and hello to full power productivity when your Inspiron 7501 is placed back on a desk.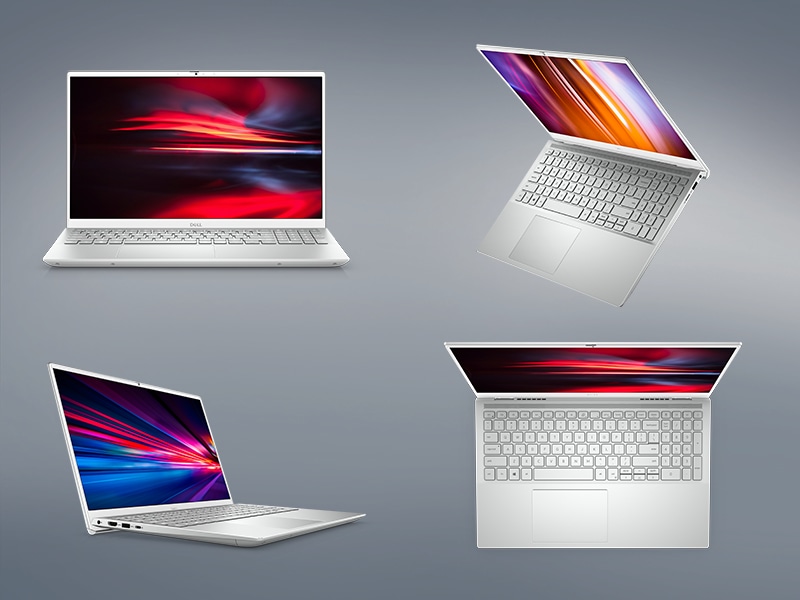 STAYING TRUE TO THE DELL BRAND
The Inspiron 7501 recognises that the keyboard is the most used feature of a laptop and works hard to improve it. The laptop features a backlit keyboard and its improved lift-hinge adds a tilt to the keyboard with a 9.5% larger touchpad to provide optimal typing while you're working.
Open the Inspiron 7501 with just one hand and take advantage of the lid-open sensor that turns on the laptop, even when it's shut off, so that you don't miss any time waiting for the device to load. If you're in a hurry, the ExpressCharge™ will get you from 0% to 80% battery in just an hour so you're not always plugged in. Once your laptop is loaded, simply use the fingerprint sensor and Windows Hello and skip the password. Inspiron 7501 also comes Webcam Privacy Shutter for greater privacy.
Dell is also offering exciting freebies and discounts on the Inspiron 7501. Buyers can avail up to 10% cashback on using ICICI Credit Cards and ICICI EMI transactions up to INR 8000. They will also get free Alienware Headset worth INR 7999 and Microsoft Office 2019 Home and Student Edition worth INR 5990 along with exciting upgrade offers on warranty upon purchase of the Inspiron 7501.
The laptop is the latest model of the Inspiron 15 range and is priced at INR 91989.98 including GST and delivery. It can be brought directly from Dell
here
.
This is a partnered post.