108-year-old Man Turns Up at Booth as Mizoram Goes to Polls
According to officials, more than 10,000 people who were in their eighties and above exercised franchise in Mizoram, where polling began from 7am.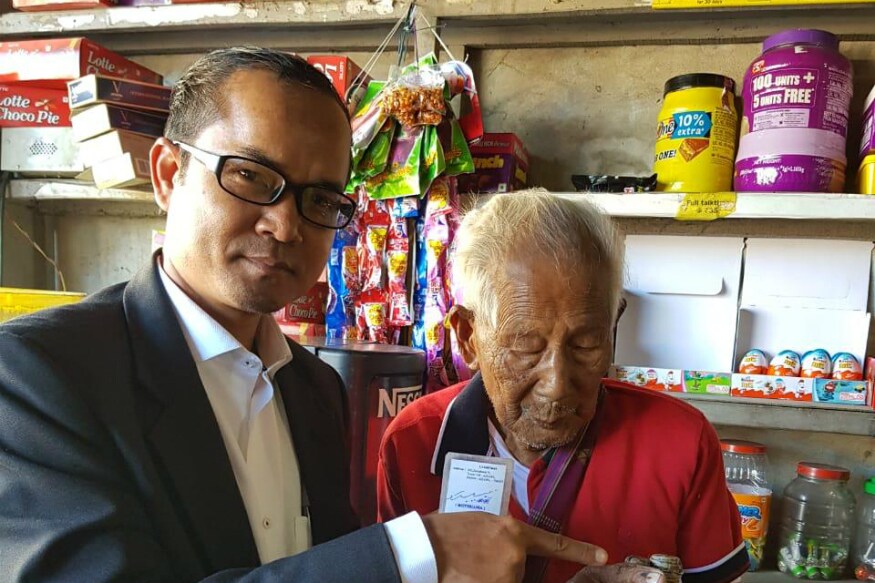 Rochhinga said that he never misses out on voting as it is our duty.
At 108, Upa Rochhinga is perhaps the oldest person in Mizoram to cast his vote. Dressed in a red polo T-shirt and a bag slung over his shoulder, Upa from Zemabawk North constituency lined up early Wednesday to vote. He was escorted by poll officers to the voting booth, and he proudly showed his inked finger for a picture later.
According to officials, more than 10,000 people in their eighties and above exercised franchise in Mizoram today, where polling began from 7am.
"It is indeed gratifying to see that age has not deterred people to come out and vote. We have seen moving pictures of young people helping the elderly cast their ballot. This is the power of democracy – everyone feels empowered, each vote counts just the same," said Mizoram's chief electoral officer, Ashish Kundra.
Wheelchair-bound Dari, 106, from Kawrtah village in Mamit district said she had been waiting for this special occasion.
"It feels great to be able to exercise my right to franchise at this ripe age," she said.
And there was 103-year-old Phalnu, the oldest voter from Kolasib who was beaming when they wheeled her into the poll booth. In her traditional Mizo 'Puan', Pi Nuchhungi (98) from New Siaha West used her walking stick to climb the hill and cast vote with help from polling officers, while Pi Tawliani (99) from Hmuntha village was also aided to the poll booth at Tuikum assembly constituency.
Many of the elderly women voted at the Dingdis, or the pink polling stations, specially set up for women handled by all-women staff.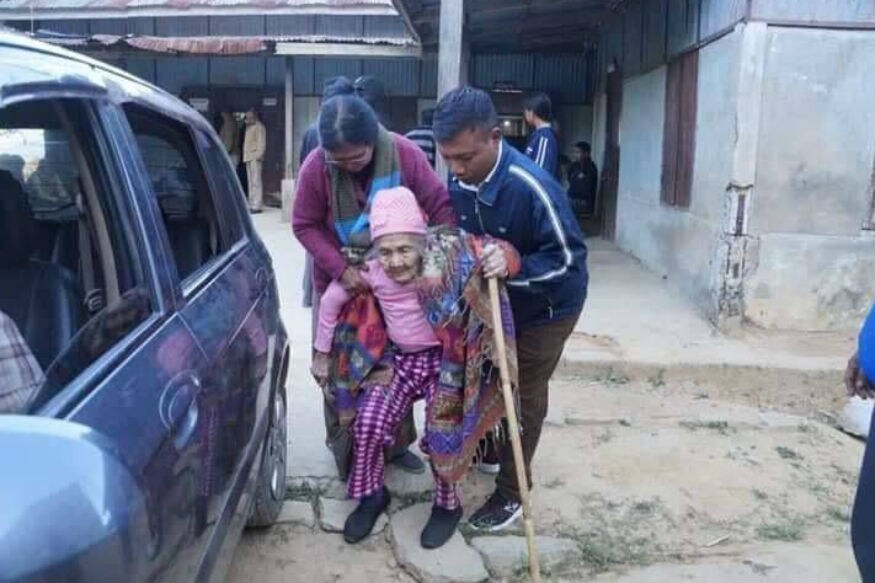 (Pi Lalrovi, 100 years, a native of Tlungvel in Aizawl district)
Regardless of their age or physical disabilities, the elderly people of Mizoram made every effort to ensure that their vote counts. Most of them came in early to cast their votes. Images of their youthful energy captured the peaceful election mood in Mizoram that registered 71% vote till 5pm.
"People have reinforced their trust in the democratic process. They believe that ballot papers can bring about a change in their dreams and aspirations. It also suggests a will power – no matter what the tectonic shifts in the political landscape, their voices must be heard and should prevail," said journalist Sangzuala Hmar who cast his vote from Aizawl East II constituency.
A total of 7, 70,395 electorate including 3.9 lakh female voters decided the fate of 209 candidates across 40 assembly constituencies. Results will be announced on December 11.
Read full article