87-yr-old Babulal Gaur Plans to Fight Madhya Pradesh Assembly Polls
Babulal Gaur, the former CM of Madhya Pradesh and a critic of the Shivraj Singh Chouhan government, has confirmed that he will fight next year's Assembly elections.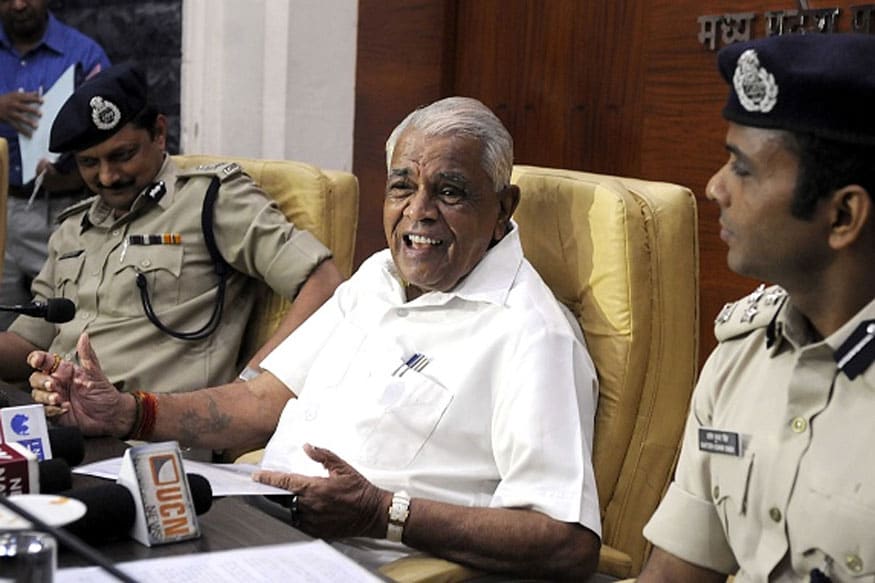 File photo of former Madhya Pradesh chief minister Babulal Gaur. (Getty Images)
Bhopal:
Babulal Gaur, the former CM of Madhya Pradesh and a critic of the Shivraj Singh Chouhan government, has confirmed that he will fight next year's Assembly elections.
The veteran politician said he would stand firm on his resolve, irrespective of what party symbol he is attached to by then.
"Several leaders over 75 years of age were given a ticket in the Uttar Pradesh polls. Kalraj Mishra, who is 80-something, was made a minister. The age factor definitely doesn't apply to me because I'm more than competent to fight the polls," said Gaur.
Now, if Gaur does actually contest on a BJP ticket, it could be a violation of Prime Minister Narendra Modi's diktat on age bar on ministers. The saffron party, on the other hand, also knows it would not be easy to dislodge Gaur, who is a ten-time MLA from Bhopal's Govindpura constituency. Gaur is said to have a good clout in trade unions in Govindpura, an institutional hub.
"He is a senior politician and a disciplined and dedicated party worker," BJP spokesperson Prakash Mirchandani said, adding that it was too early to comment on giving out tickets. "A Central Election Committee decides on the tickets while taking into account various parameters," he said, adding that Gaur might be talking about a re-election by banking on his personal record.
Born on Jun 2, 1930 in UP's Pratapgarh, Gaur, a former trade union leader, had contested his first election on Jansangh ticket from Govindpura seat, in 1973 and since then has never looked back. Gaur has to his credit electoral victories spanning almost 40 years, during which he became the chief minister and also the leader of opposition.
His political clout, however, was dented severely last year in June as he, along with Sartaj Singh, were shown the door by Shivraj Singh Chauhan after the ruling party's diktat on the age factor.
Undeterred, Gaur has now clearly challenged the saffron party with his political aspirations.
Political analysts, however, say that it might not be recipe enough for a successful poll.
Given the unrestrained political supremacy CM Shivraj Singh Chouhan enjoys in the state, experts feel that it was likely that sitting MLAs would part with Gaur. Other than former minister Sartaj Singh and rebel leader Raghunandan Sharma, Gaur might not find much support on his home turf.
A senior party leader, on condition of anonymity, said sports minister Yashodhara Raje Scindia might support Gaur owing to herself feeling ignored in the party.
The other aspect of the entire episode could be Congress trying to open its doors for the veteran leader, as it did when Gaur was thrown out of the cabinet. Congress leader Govind Goyal, who lost to Gaur in 2013 assembly polls, had even approached him, only to get a firm denial from the leader.

Gaur's close aides, however, told News18, that it was unlikely that the veteran leader would join another party. "Considering the astute politician that he is, it doesn't look like he's going anywhere. But given his defiance, he might fight as in independent candidate," said the aide.
| Edited by: Huma Tabassum
Read full article
Countdown To
Elections Results
To Assembly Elections 2018 Results