AAP MLA Says 'Bureaucrats Deserve to be Thrashed for Not Doing Their Work'
AAP MLA Naresh Balyan put Aam Aadmi Party (AAP) in further trouble saying "bureaucrats who do not work deserve to be beaten up". Balyan was speaking at an event in Uttam Nagar on Friday, days after the alleged assault on Delhi Chief Secretary Anshu Prakash.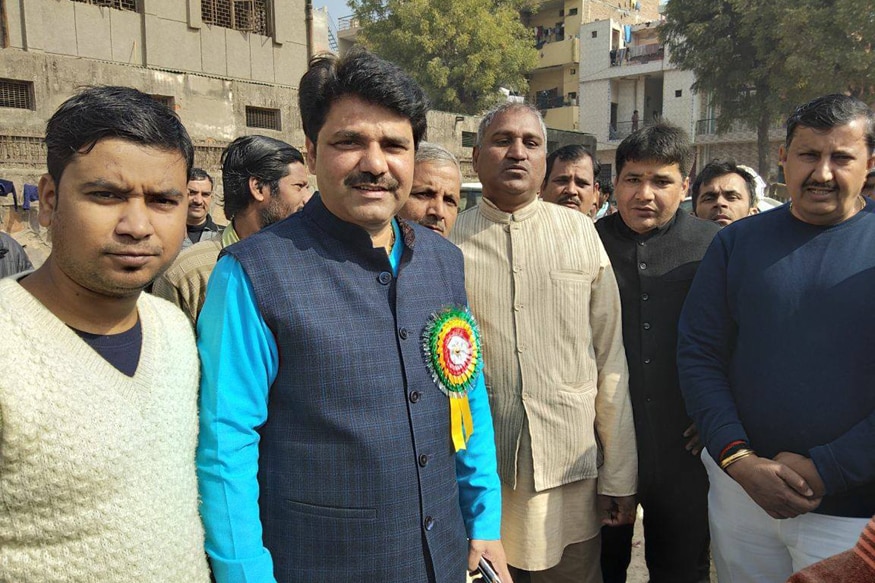 AAP MLA Naresh Yadav (centre) put his party in more trouble on Friday. (Image: Facebook)
New Delhi: On a day when a Delhi Police team took its investigation into the alleged assault of Chief Secretary Anshu Prakash to CM Arvind Kejriwal's residence, an AAP MLA put his party in further trouble saying "bureaucrats who do not work deserve to be beaten up".
MLA Naresh Balyan was speaking at a rally in Uttar Nagar when he said, "Jo Chief Secretary ke sath hua, jo inhone jhootha aarop lagaya, main to keh raha hu aise adhikariyo ko thokna chahye, jo aam aadmi ke kaam rok ke baithe hain aise adhikariyo ke sath yahi salook hona chahye. (Whatever happened with the Chief Secretary, after the false allegations that he has made, in my opinion such officers deserve to be beaten up. People who hinder the work of the common man deserve to be treated in this manner)".
Delhi Congress chief Ajay Maken came down heavily against Balyan's statement and said, "You only need to beat up bureaucrats when you have to get some illegal, personal work done by them. In order to get some official work done, one doesn't have to beat up officers."
Delhi Chief Secretary Anshu Prakash had alleged on Tuesday that at a meeting at CM Kejriwal's residence on Monday evening, AAP MLAs Prakash Jarwal and Amanatullah Khan physically assaulted him. Prakash later met Lieutenant Governor Anil Baijal and registered a formal complaint against two ruling MLAs. The two were later arrested by Delhi Police.
The Delhi government machinery came to a virtual halt on Tuesday as the alleged assault of Prakash by AAP MLAs sent bureaucrats on a war path against the Arvind Kejriwal-led government, leading to scenes of utter chaos inside the Delhi Secretariat.
AAP has denied the "ludicrous" allegations and accused Prakash of acting at "BJP's behest". The incident has snowballed into a major slugfest, with AAP minister Imran Hussain and MLA Ashish Khetan also alleging that they were attacked at the secretariat by officials. Hussain had also filed a police complaint.
Get the best of News18 delivered to your inbox - subscribe to News18 Daybreak. Follow News18.com on Twitter, Instagram, Facebook, Telegram, TikTok and on YouTube, and stay in the know with what's happening in the world around you – in real time.
| Edited by: Sanchari Chatterjee
Read full article