GET Stock

Quotes


After 'Losing 15-20 KG' in Jail, Sudip Bandyopadhyay to Undergo Treatment
On May 19, the bench of Justice J P Das ordered Sudip's release on bail after depositing Rs 25 lakh and furnishing a bail bond of two sureties of Rs 50,000 each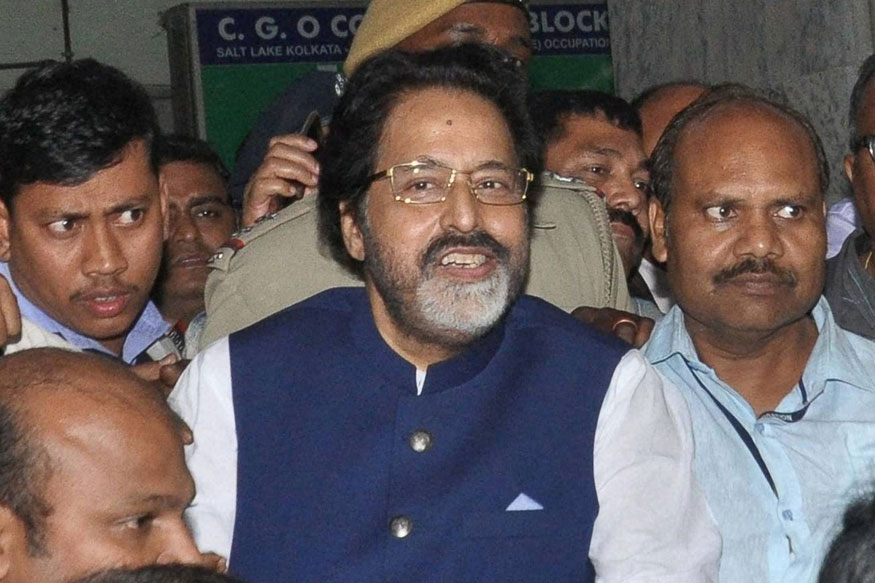 File photo of TMC member Sudip Bandyopadhyay (PTI)
Kolkata: Lok Sabha MP Sudip Bandyopadhyay – who was granted conditional bail by Odisha court on May 19 - was discharged from Apollo hospital on Sunday evening, and he will be landing at Netaji Subhash International Airport in Kolkata around 6.30 pm.
Speaking to News18, a CISF source said, "He, along with his wife Nayana Bandyopadhyay, has already boarded IndiGo flight numbered 6E 411 from Biju Patnaik International Airport in Bhubaneshwar and expected to arrive here in Kolkata around 6.30 PM. Earlier, expected time of arrival was 6.55 PM but the flight will land before its scheduled time."
He said, "Additional security arrangements have made at gate number 5 from where he will be taken in an Ambulance."
Earlier, speaking to ETV, Sudip said, "I am not well. I lost almost 15-20 kilogrammes in these days. My health is not in good shape."
On May 19, the bench of Justice J P Das ordered Sudip's release on bail after depositing Rs 25 lakh and furnishing a bail bond of two sureties of Rs 50,000 each. His counsel pleaded that he is not involved in the scam and need urgent bail because he is seriously ill and needs immediate medical attention.
Then, West Bengal Chief Minister Mamata Banerjee welcomed court's decision for granting his bail.
Expressing happiness over his bail after 136 days, Mamata had said, "Sudip da (elder brother) has got bail. I had visited him. His health has worsened. He must take rest for some time."
On January 3, Sudip was arrested by the CBI for his alleged involvement in Rose Valley chit fund scam. He was arrested hours after he reached CBI office for questioning.
The CBI has arrested another TMC MP Tapas Pal, for his alleged involvement in the scam. The agency had earlier accused Rose Valley chairman Gautam Kundu and three others of defrauding investors from across the country of more than Rs 17,000 crore.
When Sudip and Tapas were arrested, Mamata alleged that BJP was involved in vendetta politics and her party leaders were intentionally harassed by the CBI on Amit Shah's and PM Narendra Modi's instruction.
Also Watch
| Edited by: Aditya Nair
Read full article