AIADMK Symbol Case: Election Commission Hearing Today, Dinakaran Goes to Supreme Court
TTV Dinakaran approached the Supreme Court on Friday, a day after the Madras High Court dismissed his plea to extend its October 31 deadline for settling the party symbol dispute case to February 28 next year.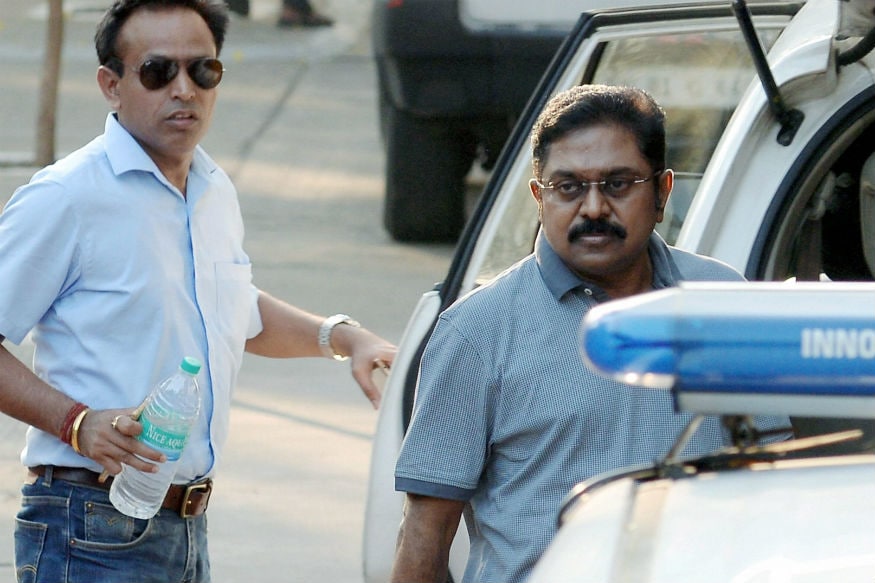 Dinakaran has emerged a hero of sorts — a hero who is willing to face every test 'for his people'.
Chennai: The Supreme Court will on Friday hear sidelined AIADMK leader TTV Dinakaran's plea to extend the deadline for settling the dispute over the party's 'two leaves' electoral symbol.
Dinakaran approached the top court on Friday, a day after the Madras High Court turned down his plea to extend its October 31 deadline to February 28 next year.
Justices M Venugopal and Abdul Quddhose of the Madurai bench had said the High Court had set the deadline as it felt that a time-frame should be fixed for disposal of the dispute. It had accordingly directed the Election Commission (EC) to dispose it of before October 31 this year, the bench had observed. The poll panel begins hearing the case on Friday.
The symbol was frozen by the Election Commission in March after the O Panneerselvam camp and the E Palaniswami camp, which have now merged, staked claim to it.
Dinakaran, in his petition, prayed for extension of the deadline, saying the EC had sought fresh submissions and it would only expand the scope of the dispute. He said the EC should allow his group to file objections for the new submissions.
Dinakaran had filed the petition on October 3, days after the EC had rejected his plea to grant 15 days more to submit affidavits in the symbol dispute case and said the hearing would take place on October 6 as scheduled.
Dinakaran had claimed that 102 MLAs, 37 MPs and 1,912 General Council and Central Executive Committee members supported him.
He submitted that the latest EC direction to make fresh submission would only enhance the scope of the dispute, and it would not be able to decide the dispute involving volumes of documents before October 31. Hence, he had sought extension of the deadline.
The High Court bench had given the October 31 deadline for EC on a PIL by Ramkumar Adityan, an AIADMK member and advocate. He had sought a direction to the EC to conduct an election among the party's general council and executive committee and MLAs and MPs, totalling 3,100, to decide which group had the majority.
Adityan's petition was filed on August 22, a day after the two factions led by K Palaniswami and his predecessor O Panneerselvam merged, sidelining jailed party chief VK Sasikala and her deputy Dinakaran.
Get the best of News18 delivered to your inbox - subscribe to News18 Daybreak. Follow News18.com on Twitter, Instagram, Facebook, Telegram, TikTok and on YouTube, and stay in the know with what's happening in the world around you – in real time.
| Edited by: Nitya Thirumalai
Read full article