Alagiri Challenges Stalin's Claim for DMK Leadership, Says 'All Party Cadres With Me'
MK Alagiri, the eldest son of late M Karunandhi, has chalenged MK Stalin's claim to leadership. Alagiri says he has the support of DMK cadres.
New Delhi: Less than a week after DMK patriarch M Karunanidhi's death, elder son MK Alagiri has challenged DMK working president and younger brother Stalin for party leadership.
Speaking to reporters at his father's memorial at Marina Beach in Chennai, Alagiri said, "All the real supporters are with me. Only time will give a befitting reply. I am pained at what's happening."
The elder son of DMK patriarch was once considered a party strongman controlling cadres and politics from the southern city of Madurai. He won the 2009 LS elections from the city and was Chemical and Fertilizer Minister in Manmohan Singh government.
He was slowly sidelined in the party and later Karunanidhi anointed Stalin as working president and political heir.
An urgent executive committee meeting was to be held on August 14 which, sources say, would be confined to adopting a resolution condoling the death of Karunanidhi.
Stalin, sources say, will be elected as the president of the DMK only at the general council meeting, which would probably be held next month.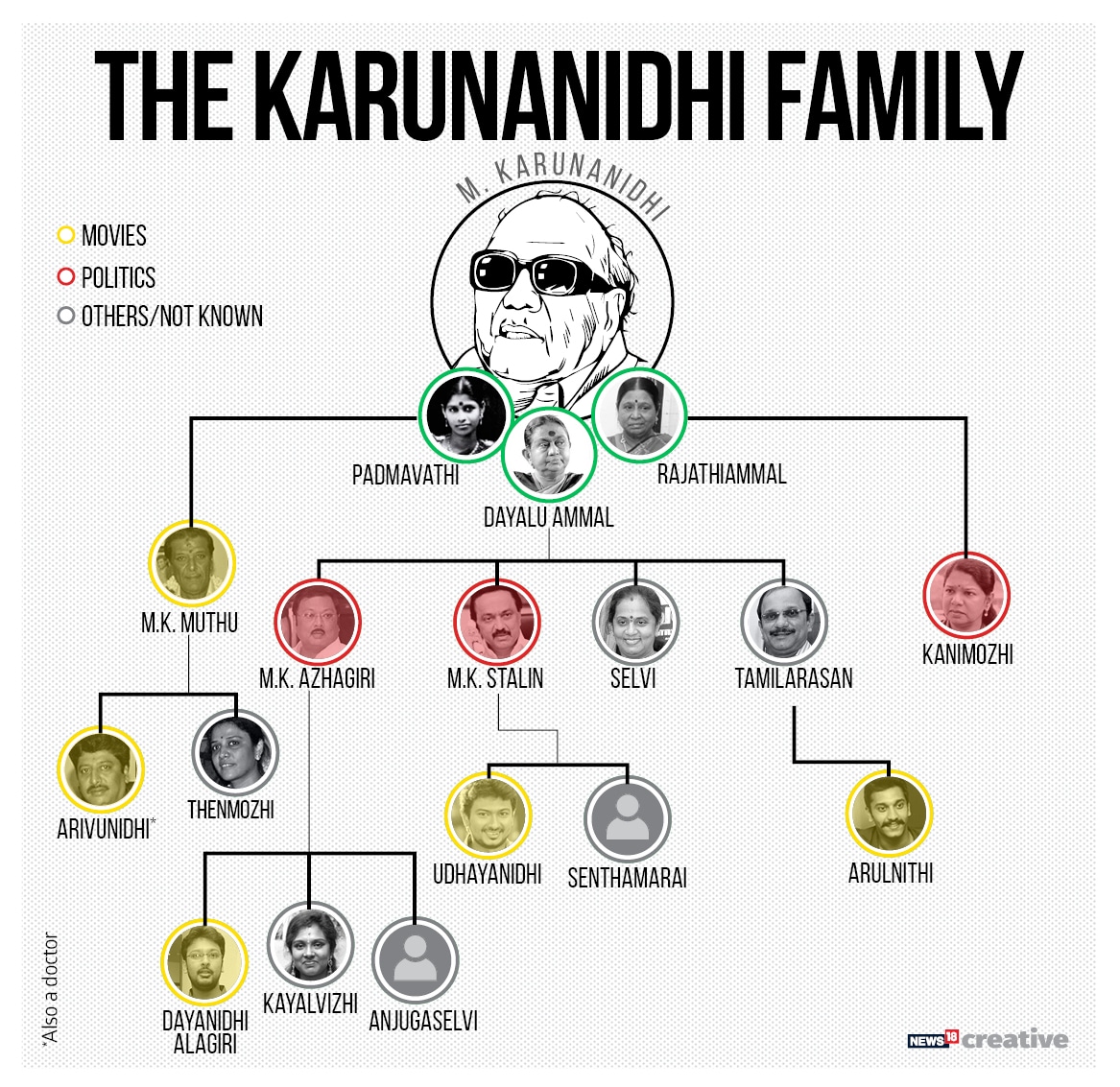 The death of DMK patriarch M Karunanidhi had fuelled speculation about a possible rapproachment between Stalin and his estranged brother Alagiri, who was expelled from the party four years ago.
Just days after the DMK lost its deposit in the RK Nagar bypoll, Alagiri was quick to blame Stalin for the defeat.
"As long as MK Stalin is the working president of the DMK, the party will not win a single election," he added
K Anbalagan, general secretary of the DMK, lashed out at Alagiri for his remarks. "Alagiri has no right and no place to comment on Stalin as he is not a part of the DMK. He was the one who was about to attack our 'Thalalpathy'. He is making these statements out of jealousy," he said.
The two brothers have been at loggerheads since Karunanidhi named Stalin as his successor. Since then, Alagiri has never missed a chance to make clear his opposition to his brother.
Get the best of News18 delivered to your inbox - subscribe to News18 Daybreak. Follow News18.com on Twitter, Instagram, Facebook, Telegram, TikTok and on YouTube, and stay in the know with what's happening in the world around you – in real time.
Read full article