'Almost There': When Karunanidhi Reviewed Prakash Raj's Performance as Kalaignar
Over 21 years after Iruvar hit the screens, the film's dialogue 'Ezhundhu Va' became a chant for thousands of Karunanidhi loyalists who were camped outside Kauvery Hospital in Chennai.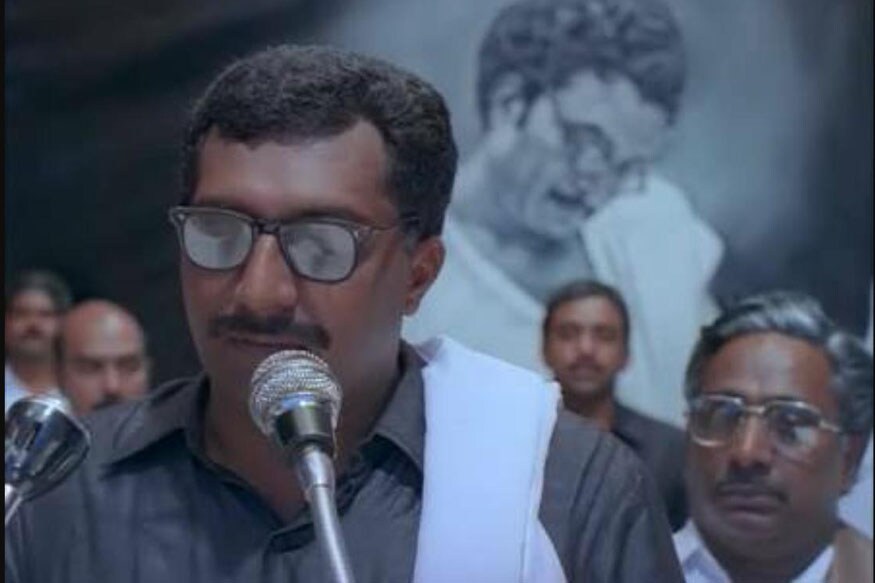 A still of Prakash Raj as Karunanidhi from the movie Iruvar.
Chennai:
In a scene from the film 'Iruvar', DMK founder CN Annadurai urges a young Karunanidhi to rise and join him after an attack by political opponents leaves him bed-ridden.
Over 21 years after the movie hit the screens, the film's dialogue 'Ezhundhu Va' became a chant for thousands of Karunanidhi loyalists who were camped outside Kauvery Hospital in Chennai while the DMK patriarch waged a grim battle against his death. 'Va Va Thalaiva, Ezhundu Va Thalaiva', which means 'Come back leader, rise again' they all shouted day and night.
The relationship between Annadurai and Karunanidhi, and Karunanidhi and MG Ramachandran were established through this film. It faced flak from all parties in Tamil Nadu after its release. Though it did not do well on the box office, it was critically acclaimed.
Prakash Raj's portrayal of Karunanidhi was appreciated by the Kalaignar himself.
Speaking to CNN-News 18, he said it was a beautiful moment to meet the man whose role he had essayed. "He was 70 plus then and I was just 30. Many years later, I met him and I asked him: 'Did I look like you (in the film) and he said: 'Almost'."
"When I asked him if I was close to the character, he said 'almost'. He is a politician and hence he said the two words – 'almost there'."
Prakash Raj said that while he had known about Karunanidhi the politician, the role helped him learn about him as a character - his wit, his love for literature.
"It was a character I saw. I was not imitating him. It was very fascinating to see a man who changed the system, who dared to live his personal life too, who did not think of politics of religion," he said.
He recounted how the Kalaignar indirectly mentioned his role in the movie Iruvar while giving him a state award for the movie 'Kalki'. "I'm very happy (Anandamaa) to give away this award to you. You know it. I know it. We know it," he quoted the DMK chief as saying.
"So, he connected the film and the award though this (Ánandan)….." Interestingly, when Mani Ratnam started the film, it was titled Ánandan' (meaning a person who is happy)." Anandan was the role of MGR (essayed by Mohanlal) in Iruvar.
He also narrated his interactions with the DMK Supremo. "During Chennai Sangamam that Kanimozhi organised, I had the chance of reciting Purananuru which he (Karunanidhi) had written. I remember his speech after that and he said: 'I had written this for Shivaji and I always used to hear it in his voice. But when Prakash Raj speaks, I can hear it in his voice'. He was very inquisitive about my language in terms of how did I get the command. I said - I just know the sound but you are the creator," added Prakash Raj.
With the demise of Karunaidhi, many including Prakash Raj feel that one wouldn't find a man like Kalaignar again. "Such men are not made. In future, you won't see anyone like that. You can have differences with him, that's fine. But in totality, he was a champion of the Tamil pride, about an identity to the oppressed and how he made it coming from a poor family himself. He was a great revolutionist," he said.
"Later what happened with the party and the corruption charges whatever it is….but if you know the man, single-handedly to have run the party and to have kept the national parties away - both MGR and Kalaignar and to have always celebrated a cultural identity relentlessly and with such commitment with for 5 decades is not a joke," he added.
| Edited by: Aakarshuk Sarna
Read full article
Countdown To
Elections Results
To Assembly Elections 2018 Results