Anganwadi Workers' Stir: Govt Will be Cursed by Mothers, Says Thackeray
Anganwadi workers have been on an indefinite strike across Maharashtra since September 12 demanding a raise in their salaries as per their service seniority.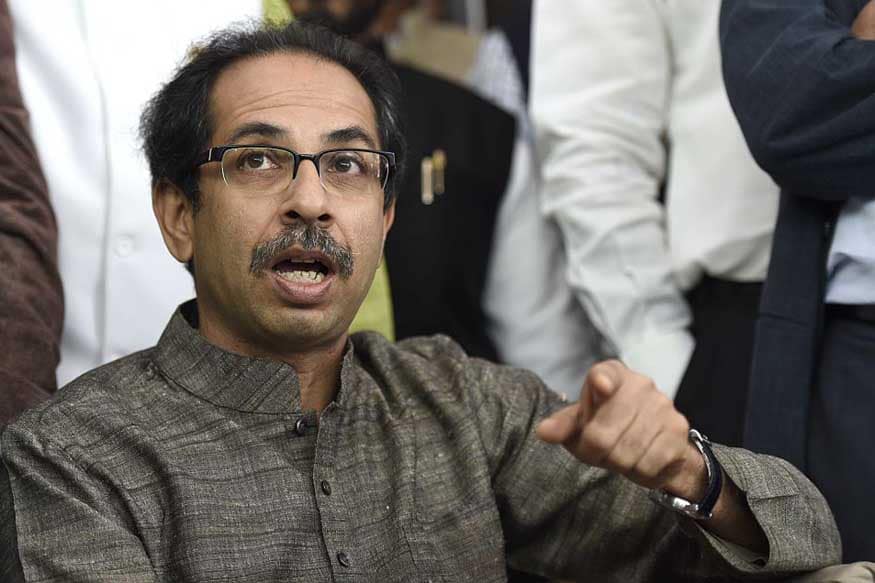 File photo of Shiv Sena chief Uddhav Thackeray. (Getty Images)
Mumbai: Shiv Sena president Uddhav Thackeray on Wednesday launched a caustic attack on the BJP-led NDA government in Maharashtra over the ongoing strike by Anganwadi workers demanding a hike in their salaries.
Joining the protesters at Azad Maidan in South Mumbai, the Sena chief attacked Chief Minister Devendra Fadnavis and said the state government will be "cursed by mothers".
Anganwadi workers have been on an indefinite strike across the state since September 12 demanding a raise in their salaries as per their service seniority.
The government on September 23 decided to hike the payment of anganwadi workers to Rs 6,500 per month, which they had termed as "minuscule".
Addressing the workers, Thackeray said, "I have not come here to lead the agitation but only to support it. You (workers) become mothers of children in your care by feeding and nursing them. The government, rather than taking the blessings of these mothers, will be cursed by them".
Appealing the workers to stand their ground, Thackeray, whose party shares an uneasy relationship with the
BJP in the state government, said, "You have the power to make the government bow before you".
"...Our hearts are still alive. We cannot work like corpses. The chief minister should keep aside his ego and give justice to the workers. If you want to do whatever you like to in the name of democracy, we will not let that happen," he said.
Taking a swipe at Fadnavis who is currently on the tour of South Korea and Singapore, Thackeray said while the chief minister is roaming around the world to fulfil his dreams, the "mothers and sisters (Anganwadi workers) have lost their sleep".
Meanwhile, the workers today threatened to enter the state Secretariat if their demands are not met within eight days.
Nearly two lakh Anganwadi workers working in 1.10 lakh Anganwadis in the state cater to nutritional needs of children under the age of six and adolescent girls who are malnourished or anaemic.
The beneficiaries of these schemes implemented by Anganwadi workers are provided two freshly cooked meals.
Woman and Child Development Minister Pankaja Munde had announced that the salary of Sevikas will be hiked by Rs 1,500, helpers will get Rs 1,000 hike and all workers will get Rs 1,000 as an additional bonus during Diwali.
Sena has of late intensified its attack on its senior alliance partner, the BJP, and has often taken potshots at Prime Minister Narendra Modi.
The Uddhav Thackeray-led party had recently indicated that it was close to pull out of the coalition government in the state. However, the BJP has ruled out any threat to the survival of the government.
Get the best of News18 delivered to your inbox - subscribe to News18 Daybreak. Follow News18.com on Twitter, Instagram, Facebook, Telegram, TikTok and on YouTube, and stay in the know with what's happening in the world around you – in real time.
| Edited by: Ashish Yechury
Read full article