As MP Votes, Kamal Nath Visits Hanuman Temple in Final Push, Shivraj Goes for Coffee
On Wednesday, 5,04,95,251 voters will exercise their franchise. This includes 62,000 voters who will vote through ballot paper before November 28.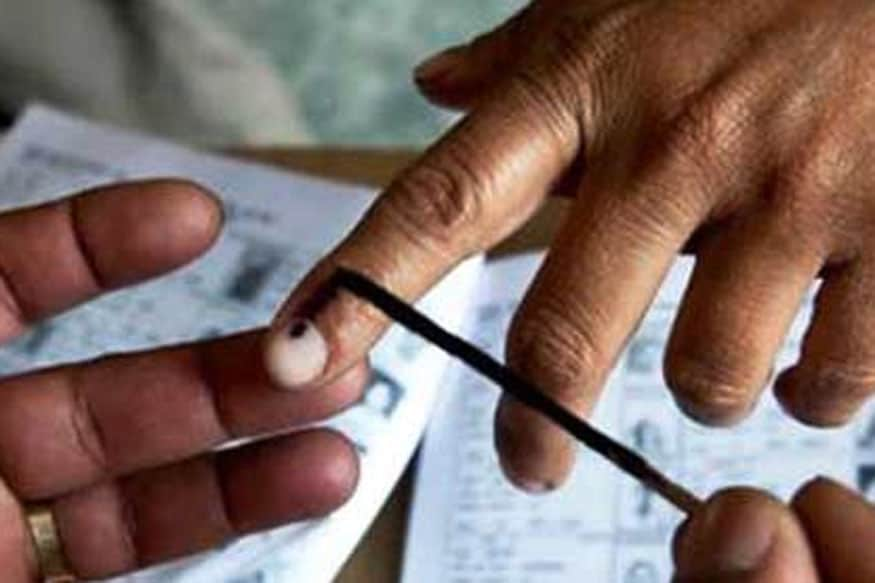 Image for representation.
Bhopal: Amid last-minute poll code violations, Madhya Pradesh is geared up for polling on Wednesday where over five crore voters will seal the fate of 2,899 candidates.
Two petrol pumps have been sealed by state's Chief Electoral Officer in Harda district for distributing petrol on the basis of slips provided by candidates of a particular party. Cases of distributing cash to the voters ahead of the voting have also been reported from certain parts of the poll-bound state.
The police seized cash of Rs 2.5 lakh from a car on the complaint of two BJP leaders in Indore, the commission said. However, contrary reports suggest that the villagers had caught a local BJP leader carrying cash in the SUV after which the police seized this money in Lasudia village.
Illegal liquor and freebies, purportedly meant to be distributed among voters, was seized from the godown of a Congress candidate's relative in Mandsaur. At Panna, a vehicle allegedly carrying liquor rammed a house killing an 11-year-old boy in the morning.
Husband of Congress candidate Saraswati Singh from Singrauli was caught on camera handing cash to the voters.
On Wednesday, 5,04,95,251 voters will exercise their franchise. This includes 62,000 voters who will vote through ballot paper before November 28, said CEO MP VL Kantha Rao. He said that out of 65,367 polling booths, 17000 have been declared critical.
"Micro observers have been deployed at 12,367 of the total critical booths, Central Reserve Forces at 11,900 booths, videography at 4,600 booths, webcasting at 6,500 and CCTV cameras have been installed at 6,700 booths to ensure free and fair polling," said Rao.
Out of 2,899 candidates, 2,644 are males, 250 females and five third gender candidates are in the poll fray.
Over three lakh government employees have been deployed on poll duty, along with a security cover by 1.80 lakh police personnel.
In all, 285 TV screens have been installed in the offices of Returning Officers and at CEO office in Bhopal at any given point of time, the commission would keep an eye on 1600 live feeds streaming from various parts of the state.
Being asked about the details of mandatory publishing of criminal records by candidates in print and electronic media, the CEO said the candidates would be submitting details of the same within 30 days from the date of the polling.
MPCC president Kamal Nath reached the Hanuman temple in Chhindwara and prayed for victory, while Chief Minister Shivraj Singh Chouhan spent leisurely time with wife and son at coffee house in Bhopal.
Get the best of News18 delivered to your inbox - subscribe to News18 Daybreak. Follow News18.com on Twitter, Instagram, Facebook, Telegram, TikTok and on YouTube, and stay in the know with what's happening in the world around you – in real time.
Read full article