As Urea Crisis Intensifies in MP, Congress and BJP Point Fingers at Each Other
Former chief minister Shivraj Singh Chouhan asked the Congress minister to stop leveling baseless allegation against and instead run the government effectively.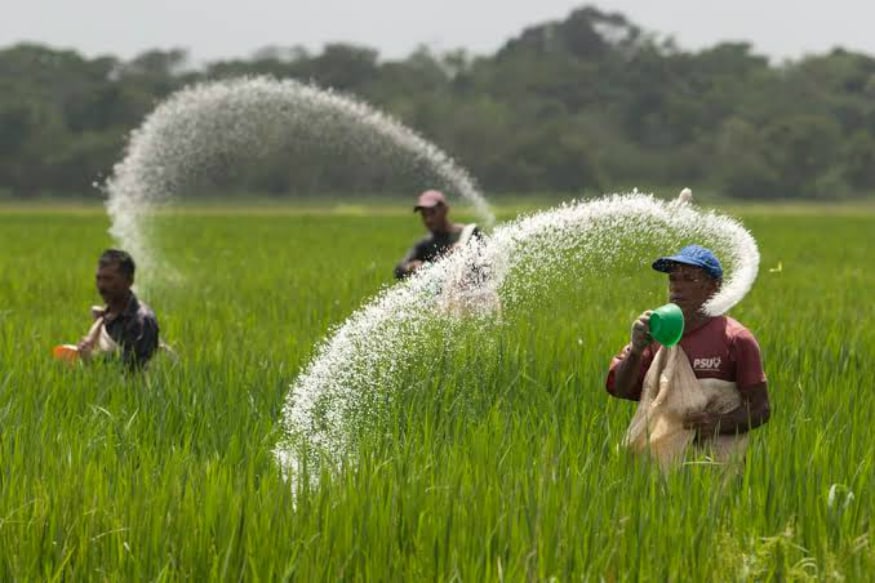 representative image of Urea fertilizer. (Image: Twitter)
Bhopal: Former Madhya Pradesh chief minister Digvijaya Singh's accusation against the Centre and the former BJP-led state government for the intensifying Urea scarcity comes amid reports of black marketing in several districts of the state.
Talking to News18, the two-term chief minister Singh said the Centre has allocated 3.7 lakh metric tonnes of Urea to MP by the month of December but as of now, only 1.8 metric lakh tonnes of supplies have reached the state.
Asking the Congress to run the state government efficiently, former chief minister Shivraj Singh Chouhan retorted saying the party (Congress) should stop leveling baseless allegations. He also said that the state has received more than 4 lakh metric tonnes of Urea by December 15, it should be distributed among the farmers appropriately.
Meanwhile, over 20 districts in MP have reported acute shortage of Urea. Certain places also face shortage of fertilizers from co-operative societies and open market as well.
The MP government has held meeting with fertilizer companies which promised the state that supplies would be enhanced from Sunday onwards.
Gwalior, Chhatarpur, Raisen, Bhopal, Sehore, Khandwa, Burhanpur, Barwani, Satna, Rewa, Sidhi Singrauli, Chhindwara, Seoni, Hoshangabad, Harda, Dewas, Shajapur, Agar, Rajgarh and Katni districts have seen farmers' protests over the fertilizer shortage in the last few days.
Moreover, the farmers are in the midst of Rabi season and fear any further delay in the supplies of Urea could destroy their crops.
The fertilizer companies supply Urea through central pool to Madhya Pradesh which lands in railways at Khandwa, Guna, Mandideep, Harpalpur, Satna and other districts and is sent to Markfed godowns in trucks.
As much as 80 percent Urea is supplied to farmers through co-operative societies and remaining 20 percent is sold by the traders in open market.
A state government communiqué on Sunday claimed that 2 lakh metric tonnes of Urea has been distributed among farmers in MP till date. The Centre has agreed to supply 4.10 lakh metric tonnes of Urea this season to MP, it added further.
Another communiqué from the state government claimed that seven racks of Urea have landed in MP and is being distributed among farmers. The supplies are expected to be boosted in next two days, read the statement.
Get the best of News18 delivered to your inbox - subscribe to News18 Daybreak. Follow News18.com on Twitter, Instagram, Facebook, Telegram, TikTok and on YouTube, and stay in the know with what's happening in the world around you – in real time.
| Edited by: Anu Parthiban
Read full article