Bihar Governor accepts resignation of 20 cabinet ministers
The 20 pro-Nitish ministers had opposed the proposal and walked out of the cabinet meeting.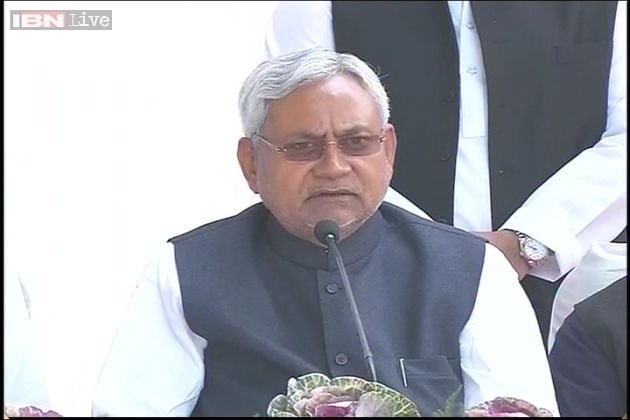 The 20 pro-Nitish ministers had opposed the proposal and walked out of the cabinet meeting.
Patna: In a late evening decision, Bihar Governor Keshari Nath Tripathi on Sunday accepted the resignation of 20 ministers of the state cabinet, who had put in their papers on Saturday. "His Excellency has accepted the resignations of 20 cabinet ministers, which were submitted to him yesterday. The decision has been taken on the advice of Chief Minister Jitan Ram Manjhi," Governor's Public Relations Officer (PRO) Sunil Kumar Pathak said.
Twenty ministers had resigned in protest on Saturday when the proposal to authorise the Chief Minister to take appropriate decision at appropriate time for dissolution of the Bihar Legislative Assembly was brought by Agriculture Minister Narendra Singh, considered close to Manjhi, at a meeting of the state cabinet. Eight other ministers had supported the proposal. The 20 pro-Nitish ministers had opposed the proposal and walked out of the cabinet meeting.
The ministers whose resignation has been accepted are Water Resources Minister Vijay Kumar Chaudhary, Finance and Commercial Taxes Minister Bijendra Prasad Yadav, Building Construction Minister Damodar Raut, Revenue and Land Reforms Minister Narendra Narayan Yadav, Food and Consumer Protection Minister Shyam Rajak.
Excise and Prohibition Minister Awadhesh Prasad Kushwaha, Social Welfare Minister Leshi Singh and Rural Works and Parliamentary Affairs Minister Shravan Kumar. Health Minister Ramdhani Singh, Cooperative Minister Jai Kumar Singh, Tourism Minister Javed Iqbal Ansari, Backward, Extreme Backward Castes Welfare Minister Bima Bharti, Sugarcane Industries Minister Ranju Gita, Animal Husbandry and Fisheries Minister Baidyanath Sahni.
Panchayati Raj Minister Binod Prasad Yadav, Mines and Minerals Minister Ram Lashan Ram 'Raman', Minorities Welfare Minister Naushad Alam, Minor Water Resources Minister Manoj Kumar Singh alias Manoj Kushwaha, Transport Minister Ramai Ram and Labour Resources Minister Dulal Chand Goswami.
The Governor had accepted Manjhi's recommendations to dismiss two ministers - Rajiv Ranjan Singh 'Lallan' and PK Shahi from the cabinet. Following the dismissals the strength of the Manjhi cabinet stands today is only nine including the chief minister. JD(U) National President Sharad Yadav had written to the Governor urging him him not to entertain the recommendations of Manjhi, who, he said, is in the minority.
Get the best of News18 delivered to your inbox - subscribe to News18 Daybreak. Follow News18.com on Twitter, Instagram, Facebook, Telegram, TikTok and on YouTube, and stay in the know with what's happening in the world around you – in real time.
Read full article