BJP alleges Congress may 'eliminate' National Herald case petitioner Subramanian Swamy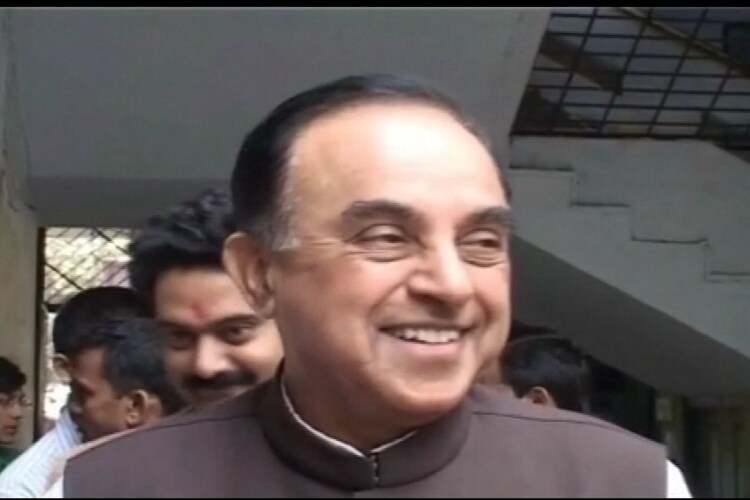 New Delhi: In a sensational allegation, the Bharatiya Janata Party (BJP) claimed that its leader Subramanian Swamy, who is the petitioner in the National Herald case, faces a threat of "physical elimination" from the Congress cadre. BJP spokesperson GVL Narsimha Rao made the allegation during a debate on CNN-IBN which was vehemently countered by Congress's Sushmita Dev.
Rao claimed that Swamy was leading the charge against Congress president Sonia Gandhi and her Rahul in a case of alleged corruption in the National Herald case and so could be eliminated.
"Swamy has Z category security for more than a year now. Today possibly there is an assessment of threat to Swamy by the Home Ministry. There is a threat of elimination and it is very much there to Swamy," he said
Rao's allegations saw the Congress spokesperson Sushmita Dev challenging the BJP to produce proof of the same. "I think the BJP spokesperson has exceeded the brief. I challenge BJP, Home Minister and the Prime Minister Narendra Modi to show some material in support of the allegations," she said.
The Patiala House court has summoned Sonia Gandhi, Rahul, Suman Dubey, Moti Lal Vohra, Oscar Fernandez, Sam Pitroda and Young India Ltd on a petition filed by Swamy.
The summons were issued on a criminal complaint lodged by Swamy for alleged cheating and misappropriation of funds in acquiring ownership of now-defunct daily National Herald.
The Congress had allegedly loaned Rs 90.25 crore to Associated Journals Ltd. (AJL), publisher of National Herald, and on December 28, 2010 it had assigned this debt to Young Indian Ltd (YIL), the charitable company, for Rs 50 lakh, which, according to Swamy, amounted to breach of trust and cheating.
Read full article