BJP asks Congress not to politicise a court matter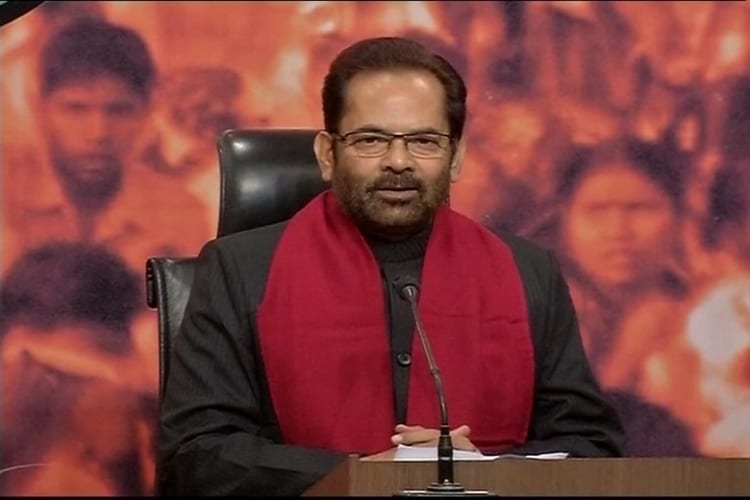 New Delhi: Taking a swipe at Sonia and Rahul Gandhi over their attack on the government, BJP on Saturday said it seemed from their remarks that they were not "accused in a case of corruption" but some "freedom fighters" as the party asked Congress to not politicise a court matter.
Soon after the Congress chief launched a scathing attack on the Modi government for targeting them after she and her son got bail from a court in National Herald case, BJP hit back saying they were "fighting for corruption in a shameful manner" by doing "drama" on road.
"We do not want to comment on what happened inside the court but we will like to speak on comments made and drama done outside. There is always fight against corruption but this is the first time in the country's history that we can see this fight for corruption, that too in a very shameful manner," Union Minister Mukhtar Abbas Naqvi said.
"The nation today saw their revolutionary conduct in support of corruption. It seemed that they were not accused in a case of corruption but some great freedom fighters who have hit the road," he said.
Those who are "dishonest" are being presented as people having made sacrifices, he said.
Naqvi said the National Herald matter was totally about Congress and Gandhis were summoned by court and not BJP headquarters. "BJP and the government have nothing to do with it. They are doing politics over a matter of court," he said, alleging that Congress did not let run Parliament due to this.
Congress and "corruption are made for each other" and when BJP calls for 'Congress-mukt' India what it means is corruption-free India, he said.
Claiming that these efforts will boomerang on Congress, he took a dig at Sonia Gandhi over her remarks that they will not be "scared", saying the opposition party has no reason to be scared and should not scare the country as well. He mocked Rahul Gandhi's attack on Prime Minister Narendra Modi, saying some people find it difficult to digest their food if they do not attack Modi for every thing.
Read full article