Brinda Karat Opposes Death Penalty Ordinance, Says BJP Has Propped Up 'Rapist Rakshaks'
CPI(M) leader Brinda Karat comment came on a day the Union Cabinet approved an ordinance to provide stringent punishment, including death penalty, for those convicted of rape of girls below 12 years, amid a nation-wide outrage over cases of sexual assault and murder of minors in Kathua and Surat, and the rape of a girl in Unnao.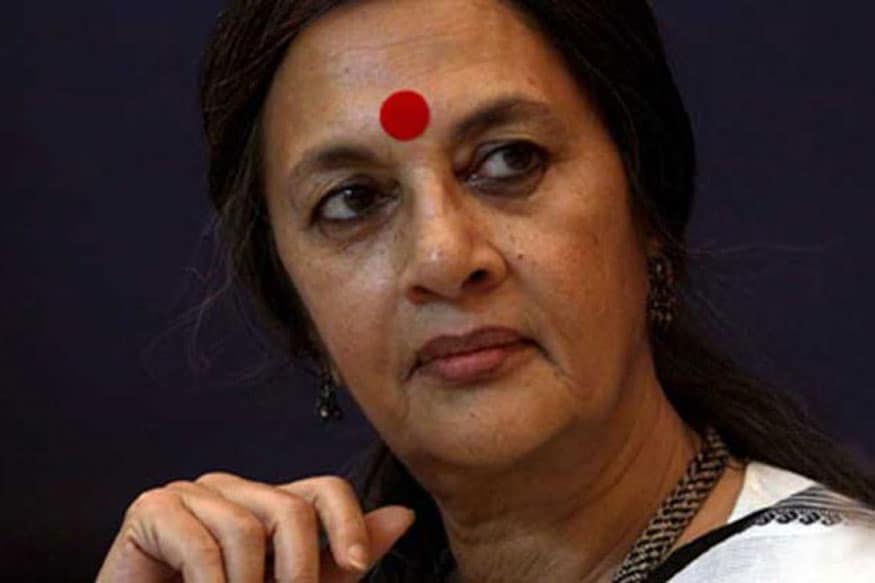 CPI(M) Politburo member Brinda Karat. (Photo: PTI)
Hyderabad: The Bharatiya Janata Party (BJP) has prepared bands of men who are "rapist rakshaks", CPI(M) leader Brinda Karat alleged on Saturday.
Reacting to the Union Cabinet approving an ordinance on the death penalty for those convicted of raping children, she said it was an attempt to divert the attention from the government protecting the rapists of the eight-year-old girl in Jammu and Kashmir's Kathua.
"We have heard about gau rakshaks and criminal activities which they indulged in. Today BJP is preparing and has prepared bands of men who are rapist rakshaks," she said and demanded that penalty should be there for those protecting the rapists.
Talking to reporters on the sidelines of ongoing 22nd Congress of the Communist Party of India-Marxist (CPI-M), she pointed out that the statute books already provide death penalty for rarest of rare cases.
"In principle, the CPI-M is against death penalty. However, in this context, the actual problem is not that there is no death penalty on statute books. The actual issue is that those in government are defending the rapists," she said.
Karat said the ordinance was an attempt to divert attention from the grievous nature of assault on the basic judicial processes.
"I am afraid this has very little credibility because what is required is certainty of punishment. The Ordinance is not addressing the issue which is agitating the minds of people," she said.
The CPI-M meet passed a resolution strongly condemning horrific rapes of minors in Kathua and Unnao.
"The shame of Kathua is that the victim was selected because of her religion and accused were protected because of their religion. Top BJP leaders came on streets to defend rapists," she said.
The Marxist leader said that the national outrage made Prime Minister Narendra Modi break silence but it was too little, too late and it insulted the memory of the child and the family of the victim.
Replying to a query, she said that while CPI-M doesn't see incidents of rapes and sexual assault in terms of religion of the victims, in case of Kathua, the fact is that the victim was selected because of her religion.
Get the best of News18 delivered to your inbox - subscribe to News18 Daybreak. Follow News18.com on Twitter, Instagram, Facebook, Telegram, TikTok and on YouTube, and stay in the know with what's happening in the world around you – in real time.
| Edited by: Puja Menon
Read full article