BJP Trying 'Collusion Politics' by Pitting Jaganmohan Reddy, Pawan Kalyan Against Me: Chandrababu Naidu
Telugu Desam Party supremo Chandrababu Naidu has called for a Politburo meeting in Amaravati on Friday, where a final call on the alliance with the BJP would be taken.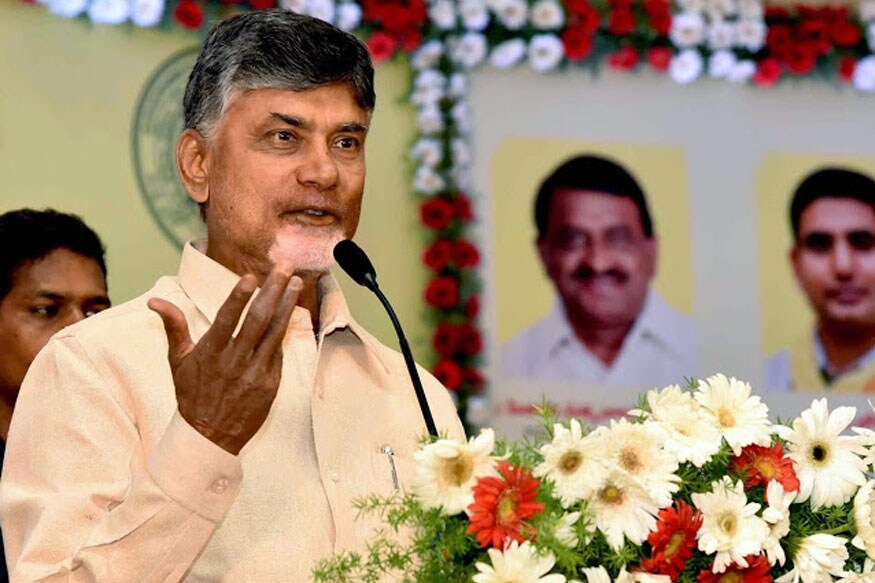 File photo of Andhra Pradesh Chief Minister and TDP chief Chandrababu Naidu. (PTI)
Hyderabad:
As the deadlock over the issue of Special Category Status continues between Telugu Desam Party and BJP-led Centre, the 'alliance ending' announcement may just be a few hours away.
Telugu Desam Party supremo Chandrababu Naidu has called for a Politburo meeting in Amaravati on Friday, where a final call on the alliance would be taken.
In view of recent political developments, the pressure is mounting of the TDP to take the "final step" in the battle. A majority of the party MPs and MLAs have told Chandrababu Naidu that if BJP is disregarding their appeals then the alliance must end.
Andhra Pradesh chief minister Chandrababu Naidu, while addressing his party leaders via teleconference, attacked Prime Minister Narendra Modi and hit out at the BJP for pitching others against him.
"Instead of giving what Andhra Pradesh people are rightfully asking for, the BJP is resorting to using Jagan Mohan Reddy and Pawan Kalyan against us," Naidu said.
Raising the sentiment of Telugu pride, Naidu added, "We are fighting for self-respect, the rights of Telugu people and the implementation of promises made to us. Instead of honouring them, Narendra Modi and BJP are involved in doing collusion politics."
The remarks come after Pawan Kalyan, Jana Sena party chief, made serious allegations of corruption against Chandrababu Naidu and his son, Nara Lokesh at a public meeting in Guntur on Wednesday.
"In the coming days, BJP might intensify resorting to such collusion politics," he added.
In their step-by-step fight, the Telugu Desam party was waiting for the tabling of the Finance Bill, which was their last hope. However, the Finance Bill was passed in Parliament, rejecting all the amendments raised by Andhra Pradesh.
On March 12th, the Home Ministry already conveyed to the TDP that their main demand — the Railway zone in Vizag — cannot be fulfilled. Earlier, Arun Jaitley had categorically denied granting Special Status to Andhra Pradesh and hurt the party with comments that "sentiments cannot get funds".
Naidu also raised the issue of BJP's by-election loss and the changing political equation in country. "There is a strong anti-Modi and anti-BJP feeling across the country. UP and Bihar bypoll results are an example of that. With the support of people, we will face them," Naidu told party leaders.
The CM also accused Narendra Modi of trying to repeat what he had done in Tamil Nadu. "He is using the same tactics he adopted in Tamil Nadu when he had supported the OPS faction against the EPS, by pitting Jagan Reddy and Pawan Kalyan against me."
Naidu made these remarks in view of recent comments made by O Pannerselvam claiming that Narendra Modi was behind AIADMK merger.
Meanwhile, YSR Congress has decided to move a no-confidence motion on Friday. TDP will not be supporting the move but it has put to rest the TDP's fear of a possible BJP-YSRCP alliance.
In the battle of perception ahead of 2019 elections it's crucial for every political party to get the optics right. Chandrababu Naidu, who is a seasoned politician, had said that he will take "the right decision, at right time".
| Edited by: Aditya Nair
Read full article
Next Story
Next Story
Also Watch

India Will 'Stop' Flow of Our Share of Water to Pakistan, Says Nitin Gadkari
Countdown To
Elections Results
To Assembly Elections 2018 Results