BJP Using Army Strikes For Electoral Gains, Says Opposition
Attacking Parrikar, Rashtriya Janata Dal (RJD) leader Manoj Jha said that he is not on the same page with the Prime Minister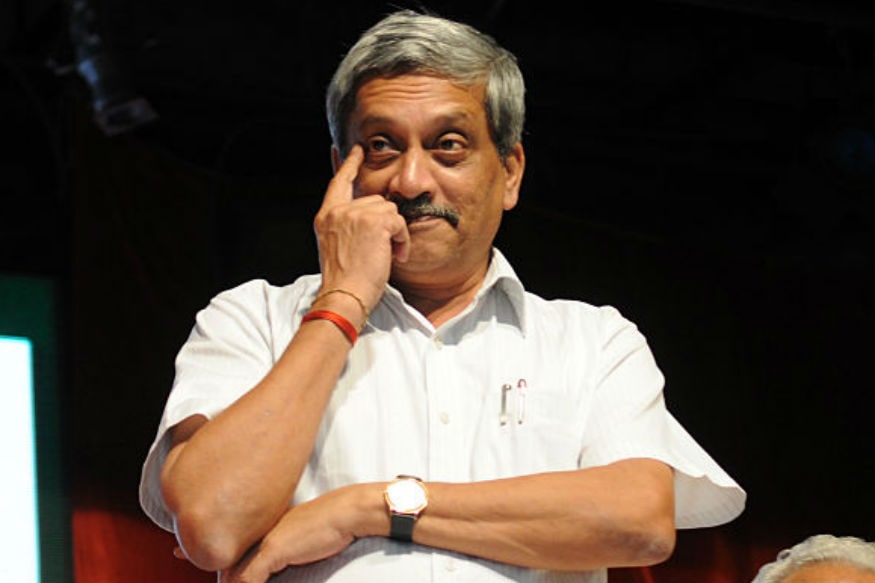 File Photo of Manohar Parrikar. (GETTY IMAGES)
New Delhi: Opposition parties on Wednesday criticised Defence Minister Manohar Parrikar for giving major credit of surgical strikes across the Line of Control to Prime Minister Narendra Modi and accused the BJP of using it as a "tool for electoral gains".
"This is blatant exhibition of the forked tongue of the BJP. They speak in two voices," Congress spokesperson Sanjay Jha told IANS.
"Modi will adopt the posture that there should be no chest thumping, while his Cabinet ministers and foot soldiers will plaster posters hailing him as Lord Rama," Jha said.
The Congress leader also accused the Bharatiya Janata Party (BJP) of using the surgical strikes as an electoral tool for political gains in the upcoming Uttar Pradesh and Punjab assembly polls.
"Clearly, the BJP is trying to exploit the surgical strikes as an electoral strategy and it has complete disregard for army sentiments or the truth itself," the Congress leader alleged.
Congress leader's remarks came after Defence Minister Manohar Parrikar at an event in Mumbai said that "major credit of the surgical strikes across the Line of Control (LoC) in Pakistan-administered Kashmir (PoK) goes to Prime Minister Narendra Modi".
A political war has erupted after the September 28-29 surgical strikes, which were carried out across the LoC against the backdrop of the terror attack on an Indian Army camp in Uri town of Jammu and Kashmir, in which 19 Indian soldiers were killed.
Jha said: "Operation Ginger (of 2011) is a proof that surgical strikes have happened before, too."
Code-named 'Operation Ginger', the 2011 strikes were said to be the deadliest-ever cross-border operation, in which at least eight Pakistani soldiers were killed and several others fatally injured by Indian commandos.
Echoing the Congress charge, Communist Party of India (CPI) leader D. Raja told IANS: "BJP is politicising surgical strikes for political gains."
"Why should one share the credit of Indian Army? After all it is the Indian Army and not any political party's army (that carried out the strikes)," the CPI leader said.
"Why they are making it a political issue?" Raja asked. "Even the Prime Minister has advised his leaders not to politicise and not to do chest thumping."
Attacking Parrikar, Rashtriya Janata Dal (RJD) leader Manoj Jha said that he is not on the same page with the Prime Minister.
"I think Parrikar is probably not on the same page with the Prime Minister, because Modiji has advised his colleagues and partymen to stop chest thumping," the RJD leader told IANS.
"He (Modi) has advised his colleagues to stop chest thumping, as the frequency of chest thumping has gone berserk. And, this is what we gathered even from Parrikar's statement," he said.
Get the best of News18 delivered to your inbox - subscribe to News18 Daybreak. Follow News18.com on Twitter, Instagram, Facebook, Telegram, TikTok and on YouTube, and stay in the know with what's happening in the world around you – in real time.
| Edited by: Smrithin Satishan
Read full article