BJP's Suresh Rana is in Dock Again, EC sends Notice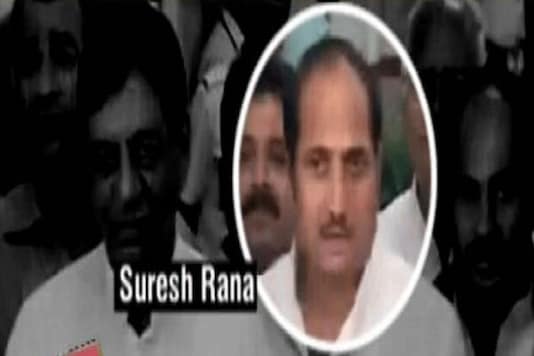 File photo of Uttar Pradesh BJP vice-president Suresh Rana.
The EC notice also asks Shamli district magistrate to ensure that Rana files a reply by Wednesday.
Last Updated: February 6, 2017, 15:41 IST
FOLLOW US ON:
New Delhi: The Election Commission has issued a notice to Suresh Rana, BJP candidate from Thanabhawan in Western Uttar Pradesh, over an alleged hate speech he made recently. Rana, also a BJP state vice-president, is one among the accused in the Muzaffarnagar riots case of 2013. On January 31, Rana was booked for making the statement which allegedly targeted minorities.
The EC notice also asks Shamli district magistrate to ensure that Rana files a reply by Wednesday.
The two-page notice, a copy of which is with News 18, reads: "The Commission is prima facie of the opinion that you (Rana) have violated the MCC (moral code of conduct) and also willfully disobeyed the aforesaid order of the Hon'ble Supreme Court by making the impugned 'statement'. Now, therefore, the Election Commission hereby, gives you a notice why actions should not be taken against you for violating the aforesaid provisions of the MCC, failing which the Commission will be deciding the case without any further reference."
Shamli district magistrate Sujeet Kumar confirmed to News 18 that they had received a copy of the notice. "On Monday morning, I received a copy of the letter addressed to the Chief Election Commissioner of Uttar Pradesh. The letter has an enclosed copy of the notice against the MLA of Thanabhawan for violating the MCC and Supreme Court verdict. The district administration has been directed to ensure that Rana replies to the notice by Wednesday. In case the EC finds his reply unsatisfactory, the Commission will take whatever action it deems necessary," he said.
Rana made headlines last month after a video of him making an alleged "hate speech" had gone viral. "If Suresh Rana wins the election again, curfew will be imposed in Kairana, Deoband and Moradabad. March 11 will be the date and a procession will move from Shamli to Thanabhawan with slogans of Bharat Mata ki Jai," Rana could be seen saying in the video. On January 30, an FIR was filed against him for making an alleged "hate speech".
The BJP lawmaker, however, continued to insist he said nothing wrong. "I respect the Election Commission and I will make my case in front of it. I will file my reply on time. My statement was not a reference to any particular community. I only meant to say that there will be a curfew in UP for criminals because we will take a strict view over law and order. There are many cities in western UP like Kairana, Moradabad and Meerut where people have fled due to crime. Criminals are celebrating on the streets and they rule the streets. If nationalist forces come to power then crime will come under control. There is no place in UP where our sisters feel safe. I only meant to say that when BJP comes to power, it will be a curfew-like situation for criminals," he said in defence.
Thanabhawan is seeing a heated contest where Rana is pitted against SP candidate Dr Sudhir Panwar and BSP's Abdul Waris Ali.
Next Story