Bulandshahr Violence: Yogi Govt Supporting Those Who Commit Atrocities on Minorities, Says Pawar
Sharad Pawar called for 'other sections' of the society to be cautious, saying it is a big tragedy in front of us.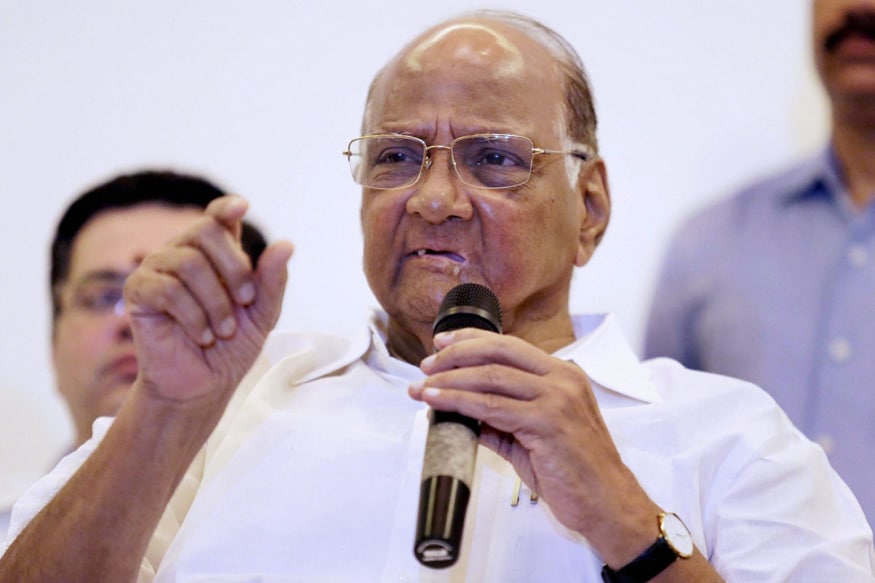 File photo of NCP chief Sharad Pawar. (PTI Photo)
Mumbai: Targeting the Uttar Pradesh government over its shoddy handling of Bulandshahr violence, Sharad Pawar warned that communities needed to be cautious now.

"The government under the leadership of Yogi Adityanath is supporting the sections of the society who commit atrocities on minority communities. Communities need to stay cautious now," Pawar said while speaking to the media during a party event here on Friday.

In fact, the BJP government at the Centre, in Maharashtra and in Uttar Pradesh came under fire from him. "Their position is not to work for the welfare of the people. The Bulandshahr incident, issues of 'gohatya (cow killing), Ram mandir, that are being raked up by the BJP are being done only to divert attention from development," he said.

"The way the minorities were being attacked there, and the way the officers were attacked, it seems like the Yogi government is trying to promote these forces. Other sections of the society need to be cautious. It is a big tragedy in front of us," he said.

He also called out the Maharashtra government for failing to commit towards Muslim reservation. "Today, the Muslims are socially, educationally backward. We will have to think of giving them reservation. When this government says, we can't give reservation on the basis of religion, their position isn't suitable for national unity," he said.

When asked about Maratha, Muslim and Dhangar reservation, he said his party stood for reservation for all the backward sections of the society. "It is high time that the Muslims get reservation," he said. When asked if the reservation to Marathas will create a rift in the communities, particularly between the OBCs and the Marathas, he said that it was the government's responsibility to ensure that it did not happen.

"The government must ensure that the already given reservation to different communities must remain intact. It should not be touched. The Maratha reservation should be given over and above it," he said.

Amit Shah had said previously that reservation should not exceed 50 per cent mark. Taking a dig at CM Devendra Fadnavis, he said it was a test for Fadnavis to prove his commitment towards the backward sections of the society. "Whether he will toe the Centre's line on not exceeding 50 per cent reservation, or whether he will honour the commitments given to the communities here, is something to see," he said.



Read full article
Countdown To
Elections Results
To Assembly Elections 2018 Results