Can PM Modi Name a Single Freedom Fighter From BJP? Kamal Nath Sharpens Attack in MP
Nath, during his rally, said CM Shivraj Chouhan identified himself as a 'Kisan Ka Beta' but farmers' suicides were 'more or less the same as those being witnessed in Africa'.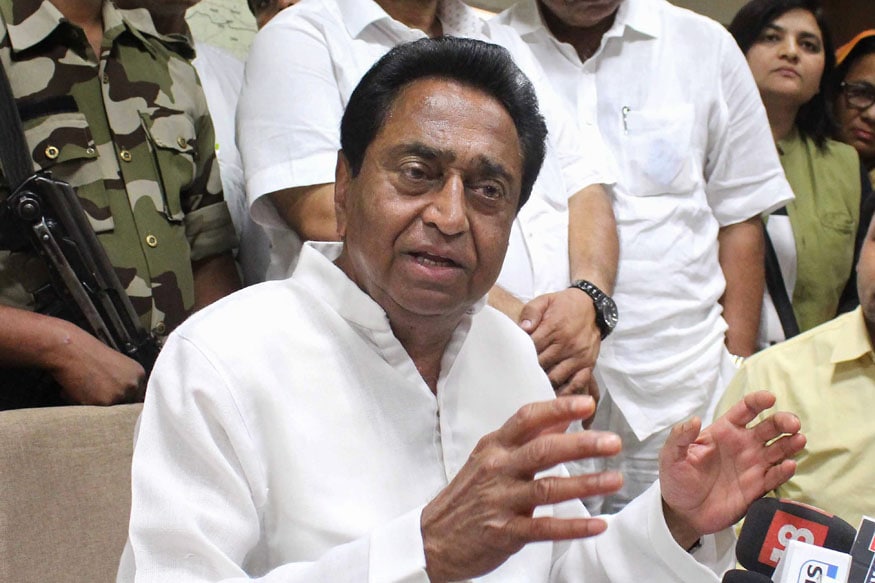 File photo of Madhya Pradesh chief minister Kamal Nath. (PTI Photo)
Bhopal: Madhya Pradesh Congress president Kamal Nath on Sunday hit back at Prime Minister Narendra Modi for targeting party chief Rahul Gandhi over the issue of nationalism at elections rallies instead of talking about farmers and increasing unemployment.
Addressing half a dozen rallies in his hometown Chhindwara a day prior to the culmination of election campaign, Nath criticised both Modi and chief minister Shivraj Singh Chouhan.
"When Modiji came to Chhindwara, he spoke for 30 minutes (only) about me," said Nath. "Earlier, the Prime Minister would talk about jobs and farmers but now, wherever he goes, he talks about Rahul Gandhi and nationalism," he added.
Claiming that it was the Congress that fought the British, Nath asked if the BJP would now teach nationalism to the grand old party. "I wish to know if Modiji can name a single freedom fighter from his party."
PM Modi, while addressing a rally in Chhindwara recently, had accused Nath of winning from the area but "doing business" in places such as Ghaziabad and Nagpur. Modi also accused him of not doing enough for the parliamentary constituency despite repeated wins from the seat in the past few decades.
Nath, during his rally, said the chief minister identified himself as a 'Kisan Ka Beta' but farmers' suicides were "more or less the same as those being witnessed in Africa". He also accused Chouhan of failing on the fronts of industrial policy and serving lies on the pretext of Global Investors' Summits.
"Chouhan talks of several lakh crores of investments out of these summits but the fact is that more industries go out of MP or close down than what comes in," he said.
The veteran Congress leader also spoke about his political journey in Chhindwara, which started 38 years ago. Besides his whirlwind election rallies on Sunday, Nath also tweeted several pre-poll promises such as accepting justified demands of Patwaris (revenue staffers), regularising ASHA and anganwadi workers, Gaushalas in villages, offering employment to gau rakshaks, regularisation of all contractual employees, hiking social security pension to Rs 1,000 a month, crop insurance on the basis of farmland and Rs 2 lakh loan waiver to farmers.
Read full article