Chandrababu Naidu to Meet Mamata Banerjee on November 19 to Discuss Anti-BJP Alliance
TDP spokesperson Lanka Dinakar confirmed the meeting and said Naidu the purpose of the meeting is to "give a shape to mahagathbandhan against the Narendra Modi government at the Centre."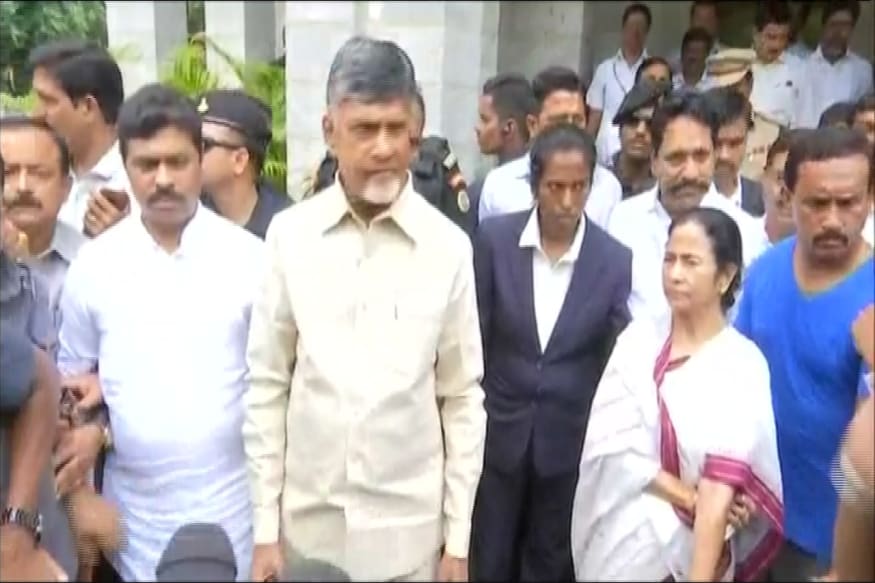 File photo of Chandrababu Naidu and Mamata Banerjee.
Kolkata: Andhra Pradesh Chief Minister N Chandrababu Naidu will meet his West Bengal counterpart Mamata Banerjee in Kolkata on November 19 to discuss on various issues, including strategies required to unite the regional parties to take on BJP in the 2019 Lok Sabha election.
TDP spokesperson Lanka Dinakar confirmed the meeting and said Naidu the purpose of the meeting is to "give a shape to mahagathbandhan against the Narendra Modi government at the Centre."
On Saturday, Naidu, after meeting All India Congress Committee general secretary Ashok Gehlot, had said that he will soon meet Mamata to discuss the coalition of opposition parties.
Earlier, welcoming the Telugu Desam Party's decision to quit the NDA, Mamata had urged all opposition parties to unite against the central government's anti-people policies. Mamata's statement came hours after TDP officially decided to leave the NDA government following Centre's refusal to grant Andhra Pradesh Special Category Status (SCS).
"I welcome the TDP's decision to leave the NDA. The current situation warrants such action to save the country from disaster. I appeal to all political parties in the opposition to work closely together against atrocities, economic calamity and political instability," Mamata's had tweeted.
This is not for the first time that regional political party leaders are meeting Mamata to discuss how to take on the BJP in 2019.
National Conference leader Omar Abdullah, Telangana CM Chandrashekar Rao and NCP leader Praful Patel had also called on the Trinamool chief over an opposition alliance.
| Edited by: Mayur Borah
Read full article