GET Stock

Quotes


Congress Accuses Mani Shankar Aiyar of Colluding With BJP After Barb Against PM Modi, Suspends him
Aiyar, while speaking to reporters in Delhi, had called the PM a low-life and uncultured person, causing a political storm.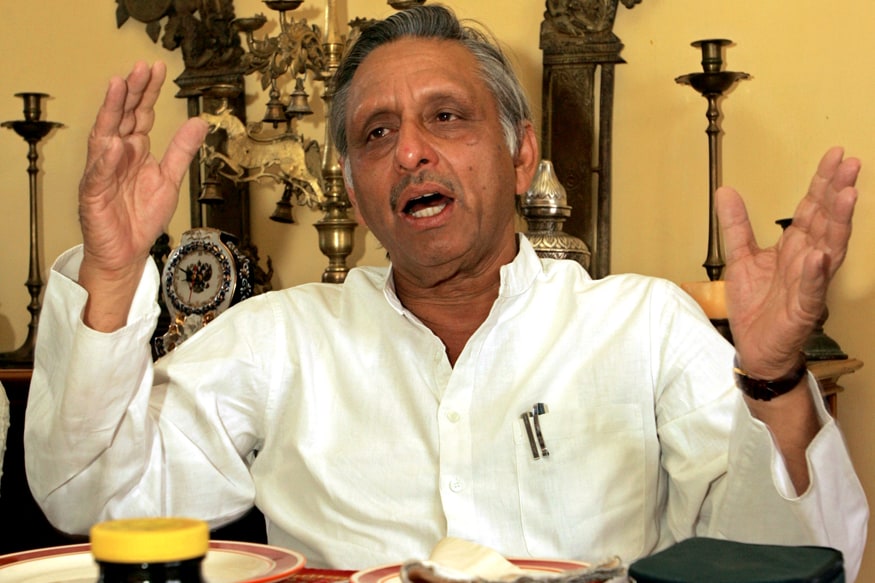 Congress leader Mani Shankar Aiyar. (Reuters)
New Delhi:
The Congress on Thursday suspended Mani Shankar Aiyar from the primary membership of the party, hours after his "neech" barb at Prime Minister Narendra Modi caused a political storm.
The party has also issued a show-cause notice to Aiyar and accused him of colluding with the BJP. Aiyar, while speaking to reporters in Delhi, had called the PM a low-life and uncultured person who practices dirty politics. Congress communications incharge Randeep Surjewala said the quick action showed the party's "Gandhian leadership" and respect for the political rival. He asked whether PM Modi would dare to act similarly.
"Mujhko lagta hai ki ye aadmi bahut neech kisam ka aadmi hai, isme koi sabhyata nahi hai, or aise mauke par is kisam ki gandi rajniti karne ki kya avashyakta hai? (This man is a low-life person, he isn't cultured... at this moment why does he need to practice such dirty politics?)" Aiyar told reporters earlier in the day.
Congress vice-president Rahul Gandhi was quick to take offence and, in a tweet, pointed out that the language used by Aiyar was contrary to the 'culture and heritage' of the party. He further said that the party expects Aiyar to apologise for what he said.
The statement, coming just two days ahead of the first of the two-phase Gujarat elections, has pushed the grand old party on to the back foot. It also played into the Prime Minister's hands perfectly, who used the remark at his rally in Surat to appeal to Gujarati pride and talk about his humble background.
"Congress called us "neech" but we are living according to our traditions. People of Gujarat will not tolerate this kind of language. People will give befitting reply on 9 and 14," he said.
Aiyar, after facing flak from his own partymen, did issue an apology, but it was a conditional one. He claimed that what he meant was lost in translation as he was not aware about the nuances and different interpretations of the word 'neech'.
"I never meant low born. In English there is a clear distinction between low and low born. The meaning that Modi is drawing out of this is not my concern," said Aiyar. He further added: "If it means low born, I seek mazrat (I apologise)."
This is not the first time that Aiyar has cost the Congress before an election and has a long list of gaffes to his name. He had infamously dismissed Modi as a "chaiwalla" ahead of the 2014 Lok Sabha elections. The BJP and Modi used that remark to full advantage, selling it to the voters as an insult to Modi's "humble roots".
Just two days ago, he had kicked up yet another political row by comparing the imminent elevation of Rahul Gandhi to succession under the Mughals, giving rise to the 'Aurangzeb raj' rhetoric from the BJP.
"When Shah Jahan came in the place of Jahangir, was there an election? When Aurangzeb came in place of Shah Jahan, was there an election? No. It was known to everyone earlier that the throne of the emperor will automatically go to the king's heir. If they fight amongst themselves, it is a different matter," he had said.
Also Watch
Read full article