GET Stock

Quotes


Congress Banking on Gujarat Troika to Woo BJP's OBC Vote Bank in Madhya Pradesh
Thakor claimed that OBCs in MP were very much like those in Gujarat, as both groups were yet to see progress under the BJP.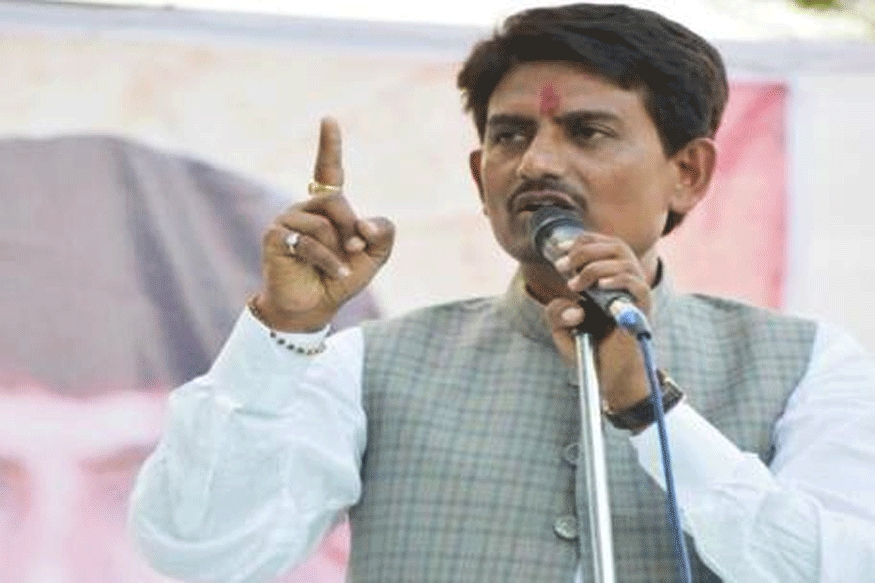 File photo of Congress OBC leader Alpesh Thakor.
Bhopal:
Hinting at a possibility of the Gujarat election strategy being repeated in Madhya Pradesh, Congress MLA from Radhanpur, Alpesh Thakor, has announced that he will fight to get OBCs their right in the poll-bound state.
"Very much like Gujarat, OBCs here are yet to see progress," Thakor told media in Bhopal. He also announced a mega-convention for OBCs, where an estimated one lakh people are set to discuss 'issues and problems of OBCs' in the next three months.
"We wish to unite OBCs, SC/STs and minorities to ensure that constitutional rights are given to them in the country," he said. "The MP government has failed miserably to provide rights to farmers, unemployed youths and backward classes."
"We will fight for OBCs, farmers, unemployed youths and women in MP and would try to build youth leadership from within the weaker sections," he said.
Thakor claimed he was extending support to the fight started by local OBC leader Lokendra Singh Gurjar.
On being asked why he does not consider MP as pro-OBC, considering its chief minister and a sizeable part of the cabinet is from the group, Thakor said, "In Gujarat, of the 54% OBCs, 15% have a job. In Gujarat, the percentage of OBCs remains the same but the jobs are at six percent."
The MLA also lashed at Prime Minister Narendra Modi saying that although the leader identifies himself as OBC, he hasn't spoken or done anything for the community.
PM Modi's recent pakoda remarks also came under attack. "
Unko dekhna chahiye ki kon pakode tal raha hai. Sirf garib aur kamzor varg he pakode nahi tal rahe hai
(He should see who is frying these fritters. It's not just the poor and the backward who are doing this)," said the activist-turned-politician.
"India has nearly 12 crore unemployed youths. Out of this, three crore are educated. The PM wants them to sell pakodas and not get any proper jobs," said Thakor.
"He (Modi) cares for Taiwan and Palestine but he won't do anything for our own country," alleged the 42-year-old.
Clarifying his mushroom jibe at the PM, Thakor said he wanted to underline the rampant corruption in the state. "
Mera matlab tha ki aap jo khana kha rahe hai, vo koi aur nahi kha sakta
(I meant the food that the leaders were having, could not be afforded by anyone else)," said the Congress leader.
Talking about the Gujarat elections, the MLA claimed his party did not lose as the BJP had used money and muscle power to win. "BJP is creating an atmosphere of fear and I have seen this in the eight to nine states I visited after Gujarat elections," he said.
Another one of the Gujarat troika, PAAS leader Hardik Patel is also slated to address a public meeting in Bhopal on February 19.
CM Shivraj Singh Chouhan is well aware of the Congress' plans to woo OBCs. In order to counter that, he recently inducted three ministers from the group in a cabinet rejig.
Besides, Chouhan is going all out to woo back farmers and as part of the efforts, a mega farmer convention is scheduled in Bhopal on Monday. Being an OBC leader, Chouhan thrives on backward classes' support and the Congress is eyeing to make inroads into this group. It holds around 50% representation, in terms of population, in poll-bound Madhya Pradesh.
Also Watch
| Edited by: Aditya Nair
Read full article