Congress Has 3 CM Aspirants in Madhya Pradesh, Each Pulling the Other Down: PM Modi
To a question from a party worker about how to respond to "disinformation" against the BJP by the Congress, Modi said they should treat it like "entertainment".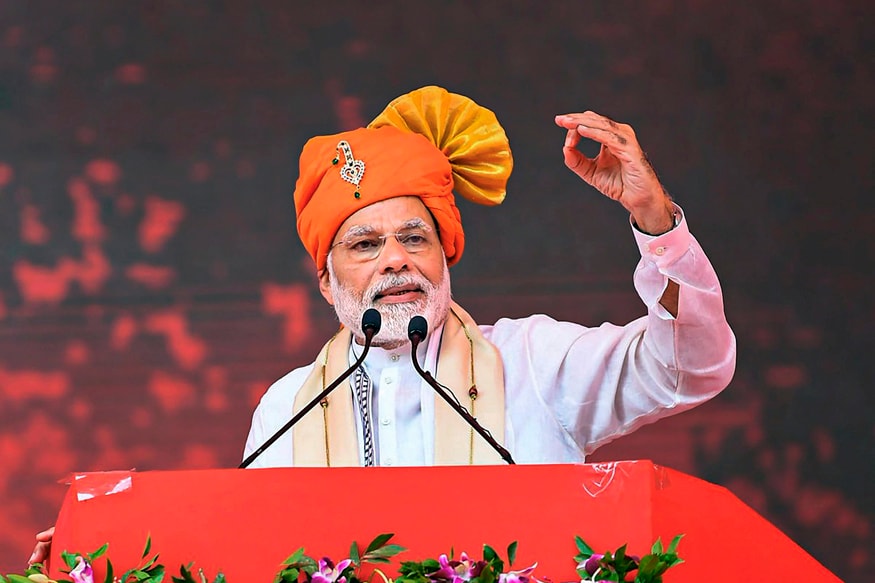 File photo of PM Narendra Modi. (PTI photo)
New Delhi: Prime Minister Narendra Modi Wednesday sought to mock at the Congress challenge to the BJP's 15-year-rule in Madhya Pradesh, saying it has three chief ministerial candidates with each pulling the other down and that it cannot think of the state's development.
In a video interaction with party workers of five Lok Sabha seats, Modi claimed that more than a dozen Congress leaders were also nursing chief ministerial ambitions in the state which, he added has been transformed from "bimaru" (sick) to "bemisal" (unparalleled) by the Shivraj Singh Chouhan government.
He said the Congress was issueless in the poll-bound state and had become desperate due to all-round development works of the ruling state government.
In desperation after finding no issues to oppose the BJP, the Congress used photos from Pakistan and Bangladesh to target the state government and also resorted to "fake news", he alleged.
Modi said he saw on a TV programme that over 90 per cent of first time girl voters, who had taken part in an event in Sagar in the state, supported the BJP.
"The Congress has three chief ministerial candidates and over a dozen are in queue," he said, apparently referring to Kamal Nath, Jyotiraditya Scindia and Digvijaya Singh, three main leaders of the opposition party in the state.
"When more than dozen people have chief ministerial ambitions, then they cannot think of people's development. You should expose their lies to public," he told Bharatiya Janata Party workers.
To a question from a party worker about how to respond to "disinformation" against the BJP by the Congress, Modi said they should treat it like "entertainment".
"You should enjoy it. Don't be serious," he said in a lighter vein.
In a veiled dig at Congress president Rahul Gandhi, Modi said he at times avoids "Rajkumar" (princes). He made the remarks laughingly after a party worker introduced himself as Rajkumar, prompting the prime minister to ask if this was his name or he was indeed a "Rajkumar" (prince).
He also spoke about how poor families have benefited from 'Ayushman Bharat', his government's ambitious health insurance programme aimed to cover over 10 crore families, and said it had given him a lot of satisfaction.
"It is such a work that the poor will never forget and always bless us. If the poor is strengthened, then the country is strengthened," Modi said.
He also spoke at length on development initiatives of the BJP-led NDA government at the Centre, adding that the number of tax payers had almost doubled to 6.8 crore in 2017-18 from 3.8 crore in 2013-14.
A total of 1.15 crore enterprises had been registered after the GST was introduced against 65 lakh before it, he added.
He also asked BJP workers to stay humble, adding that the Congress and the Left were brought down by their "arrogance".
Get the best of News18 delivered to your inbox - subscribe to News18 Daybreak. Follow News18.com on Twitter, Instagram, Facebook, Telegram, TikTok and on YouTube, and stay in the know with what's happening in the world around you – in real time.
Read full article