Congress MLA Nitesh Rane 'Throws Fish' at Government Officer
In a video clip, Rane is seen talking to the the Fisheries Commissioner of Sindhudurg in his office. During the meeting, the legislator lost his cool, picked up a dead fish which was dumped on the commissioner's table and threw it at him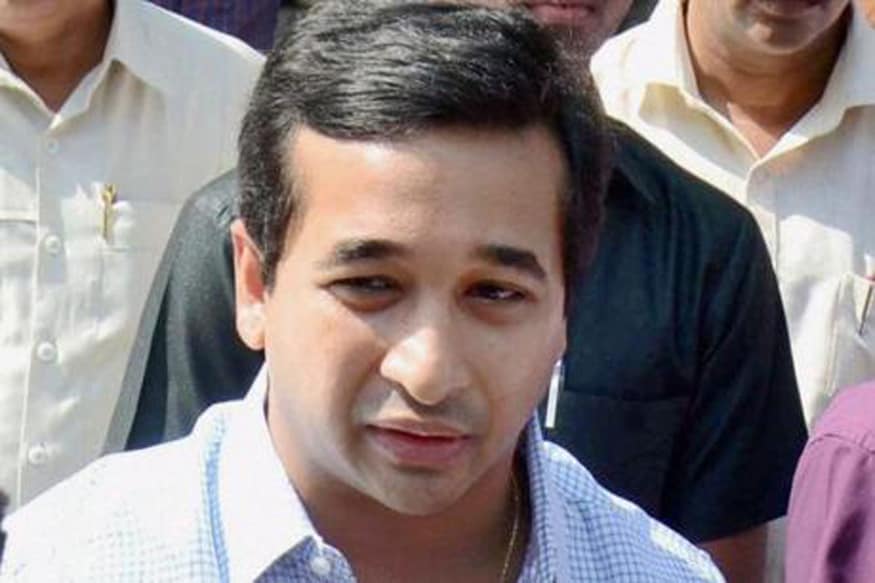 Rane was charged with using criminal force on a public servant from performing duty, rioting, criminal intimidation besides other sections.
Mumbai: Congress MLA Nitesh Rane on Thursday allegedly threw a fish at a senior Maharashtra government officer during a meeting called to discuss problems being faced by a section of the fishermen community in the Konkan region.
In a video clip aired by local news channels, Rane is purportedly seen talking to the the Fisheries Commissioner of Sindhudurg in his office packed with people. It further showed that during the meeting, the legislator suddenly lost his cool, picked up a dead fish which was dumped on the commissioner's table and threw it at him.
The MLA from Kankavli in coastal Sindhudurg district said he did so to protest against the officer's alleged "ignorant attitude" towards the woes of the traditional fishing community of the Konkan region.
"There are two kinds of fishermen in Sindhudurg. One who use traditional methods for fishing and the other who use modern technology," Rane told PTI over the phone.
He said according to the state government's rules, fishing areas are clearly demarcated for both communities. Yet, those using modern technology often cross over to the areas earmarked for fishermen using traditional methods, resulting in financial losses to them, he alleged.
"We approached the Fisheries Commissioner of Sindhudurg and brought to his notice the government's GR of February 4, 2016, that lays down clear rules for both communities of fishermen.
"Due to ignorant attitude of officers like the Fisheries Commissioner, nothing is being done to enforce these rules due to which traditional fishermen are incurring huge losses," he said.
To add to the woes of traditional fishermen, their counterparts from neighbouring states also enter into the waters of Maharashtra, claimed Rane, son of senior Congress leader and former chief minister Narayan Rane.
"No steps have been taken to solve these issues. Traditional fishermen are facing injustice for long now. Thus, we had to take an aggressive stand today," Rane said.
Get the best of News18 delivered to your inbox - subscribe to News18 Daybreak. Follow News18.com on Twitter, Instagram, Facebook, Telegram, TikTok and on YouTube, and stay in the know with what's happening in the world around you – in real time.
| Edited by: Aditya Nair
Read full article