GET Stock

Quotes


CPI(M), Congress, BJP Delaying Panchayat Poll Process in Bengal: Mamata Banerjee
Banerjee said that the CPI(M), Congress and the BJP are three brothers who play one role in New Delhi and another in West Bengal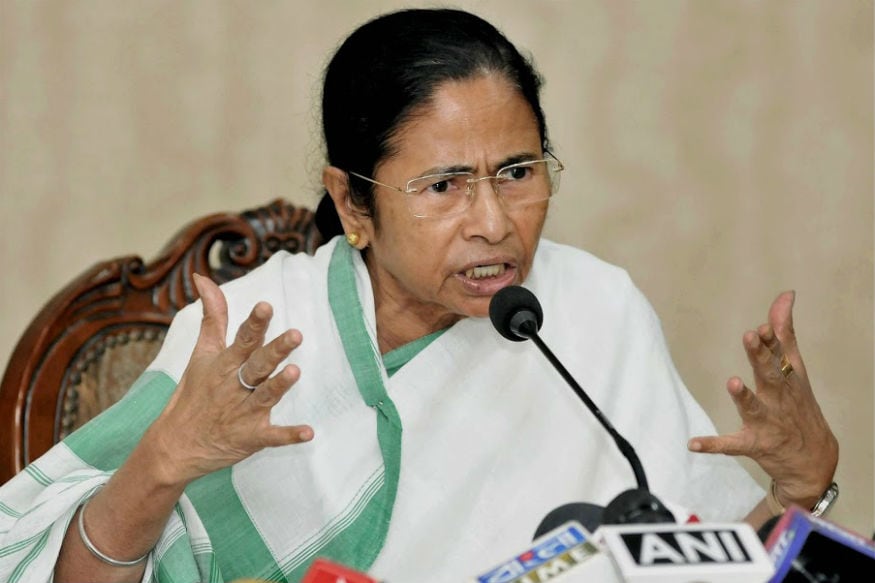 A file image of West Bengal CM Mamata Banerjee. (Photo: PTI)
Kolkata: West Bengal Chief Minister Mamata Banerjee on Monday accused the CPI(M), the Congress and the BJP of "deliberately delaying" the panchayat election process in the state.

"The CPI(M), Congress and the BJP are three brothers who play one role in New Delhi and another in West Bengal. They are spreading canards and rumours, and mainly doing it to show their faces on television shows," she told reporters here.

The chief minister said the Congress and the CPI(M) must decide on their roles in West Bengal. "In Delhi, you request us to come together and here you talk to the BJP."

She also slammed the BJP, dubbing it as a party that "encourages" rape and violence. "I do not want to question the BJP, which is a party encouraging rape and violence. The common people of the country have properly identified them (the BJP)," the chief minister said.

Banerjee, who is also the Trinamool Congress (TMC) chief, said that delaying of the panchayat election process has stalled development works in West Bengal, as the model code of conduct is in force.

"If you really believe in the people, then why are you not going in for the elections? You are deliberately delaying the process, putting up various political questions.

"I will not comment about the court's verdict. The state has progressed a lot. But I feel sorry that because the code of conduct is in place, we cannot take any new decision."

"We cannot go for new projects, and those that are yet to be completed, are left in uncertainty. As a result, the development of the state is stalled," she said.

The Calcutta High Court on Monday said petitions regarding the panchayat polls in West Bengal will be heard by a single bench that stayed the election process.

The single bench is scheduled to hear the petitions by the opposition parties as well as by the State Election Commission and ruling Trinamool Congress (TMC) on Tuesday.

Banerjee also rubbished allegations of violence during the nomination process. "Some political parties are not ready and they are cooking up stories about violence. We have not forgotten what had happened during the Left Front rule, how many had died during the 2003 elections," the chief minister said.

Till the last day of the filing of nomination, Banerjee said, "only seven sporadic incidents out of the 58,000 booths" were reported. She added that holding panchayat elections in May or during the monsoon would pose difficulties for the people, owing to the weather.

"Remember that in May it's very hot. Then there is the rainy season. Last time, we held the elections in August, when there was flood during the month of Ramazan. We have 30 per cent of people who observe Ramazan. We cannot disturb religious festivities," the CM said.
Read full article