CPI(M) MP Ritabrata Banerjee Expelled From Party
CPI(M) Bengal Secretary Surya Kanta Mishra said Ritabrata Banerjee has been expelled "for gross anti-party activity".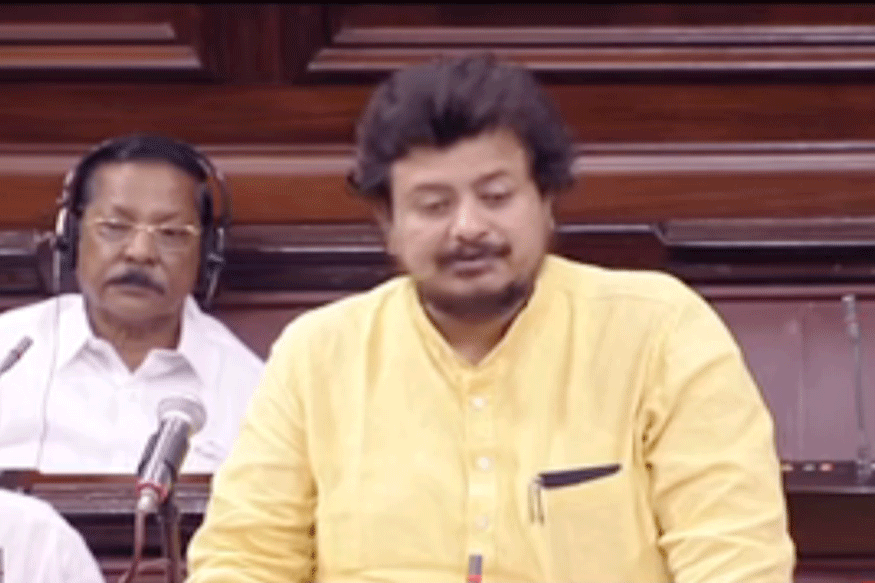 File photo of Ritabrata Banerjee (Photo courtesy: Rajya Sabha TV)
Kolkata: The CPI(M) on Friday expelled its Rajya Sabha member Ritabrata Banerjee for "gross anti-party activity".
"For gross anti-party activity, Ritabrata Banerjee is expelled from the primary membership of the party," West Bengal secretary Surya Kanta Mishra said.
"On September 13, the decision was taken at the party's state secretariat meeting. The decision was endorsed by CPI(M) Politburo," Mishra, also a CPI(M) Politburo member, said.
In a recent interview to a vernacular TV channel, Banerjee had lambasted the probe commission headed by Politburo member Md Selim. The commission was set up by the party to look into the charges against him. He had also crticised Politburo member Prakash Karat.
Mishra said that Banerjee was suspended from the party in June for three months after allegations of breaking the party's discipline.
A three-member internal inquiry committee was formed to look into the allegations and the committee had submitted its report in August and found him guilty.
Following this, the CPI(M) West Bengal committee removed Banerjee from it and had sent a recommendation to the Central Committee seeking his punishment. He was also asked to rectify himself, Mishra said.
"But several attempts to rectify him failed and instead of rectifying himself, he continued to malign the image of the party. On September 11, in a television interview he publicly tried to malign the party and on that basis the state secretariat decided decided to expel him (Banerjee) from the party," Mishra said.
| Edited by: Mayur Borah
Read full article