Crucial to Defeat Anti-People Modi Govt but Shouldn't Lead to a Scramble for Short-Sighted Alliance, Says CPI(ML)
CPI(ML) cautions the opposition Grand Alliance in the state against joining hands with 'weathercocks in the NDA'.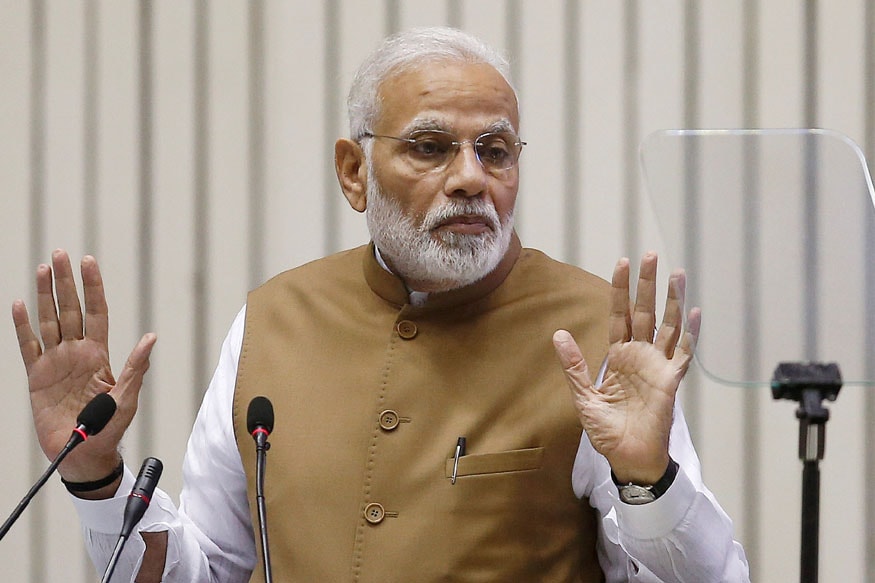 File image Prime Minister Narendra Modi
Bihar:
The Communist Party of India - Marxist Leninist (Liberation), a prominent anti-NDA party in Bihar, on Monday cautioned the opposition Grand Alliance in the state against joining hands with 'weathercocks in the NDA' - an obvious reference to sulking the Rashtriya Lok Samata Party (RLSP) chief and Union minister, Upendra Kushwaha.
CPI(ML) Liberation national secretary general Deepankar Bhattacharya made the remark while talking to reporters here on the sidelines of a party rally. "It is important to defeat the anti-people Narendra Modi government at the Centre. But it is equally important to remember that this aim should not lead to a scramble for short-sighted alliances", Bhattacharya said.
"We need to look only at the recent past. In the name of defeating the BJP, a massive and formidable coalition was formed. Nitish Kumar became the Chief Minister for another term and within no time switched sides and joined the NDA headed by the very BJP he had fought against", he said.
"Today we can again see some weathercocks in the NDA eager to strike the best possible deal for themselves. These are the elements which cause harm to the fight against BJP's fascist and communal politics", he added. He, however, refrained from mentioning the RLSP or Kushwaha by name.
Kumar, who also heads the JD(U), had walked out of the Grand Alliance which comprised - besides his party - the RJD and the Congress following corruption cases against his then deputy Tejashwi Yadav.
At present, the Grand Alliance comprises, besides the RJD and the Congress, the Hindustani Awam Morcha of former Chief Minister Jitan Ram Manjhi who left the NDA and joined the Grand Alliance earlier this year.
All the Grand Alliance constituents have been extending an invitation to Kushwaha, who has alleged the number of seats being offered to it by the NDA for the Lok Sabha was 'not respectable' and given an ultimatum for resolving the thorny issue by November 30.
The Left parties, including the CPI(ML) Liberation which at present has the largest presence in Bihar among the communist outfits, is expected to have an electoral understanding with the Grand Alliance in the Lok Sabha polls.
At the rally, Bhattacharya along with other senior CPI(ML) leaders like state secretary Kunal, former MP
Rameshwar Prasad and senior leader Ram Jatan Sharma attacked the Narendra Modi-led government for having "returned to issues like Ram temple, giving up talks about development".
"We must fight resolutely to build an India as per the dreams and ideals of Bhagat Singh and BR Ambedkar and thwart Modi's designs", they said.
| Edited by: Anu Parthiban
Read full article
Next Story
Next Story
Also Watch

India Will 'Stop' Flow of Our Share of Water to Pakistan, Says Nitin Gadkari
Countdown To
Elections Results
To Assembly Elections 2018 Results