Dalit murder: Caste divide a reality in Tamil Nadu's Komaralingam village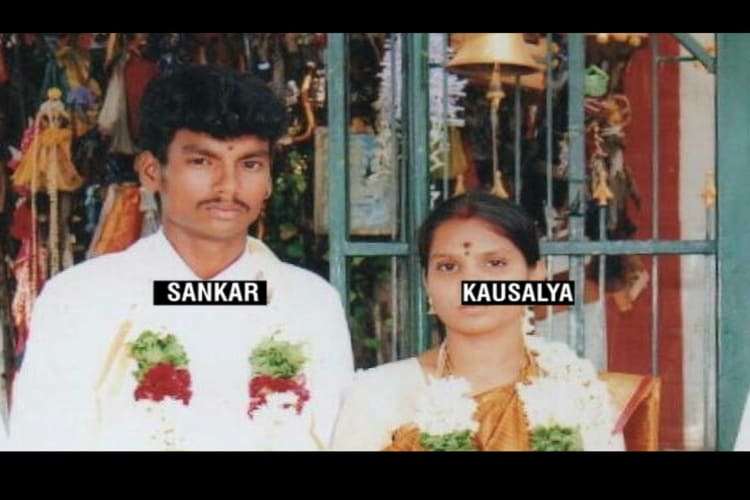 In an unfortunate incident a few days back, 21-year-old engineering student Sankar was killed in a case of suspected honour killing allegedly on the orders of his wife's family who hails from the upper caste Thevar community in Tamil Nadu.
However, this is not just a one-off case of caste based prejudices in Tamil Nadu. In fact, caste discrimination is bitter reality in Komaralingam, Sankar's native village in the state.
The divide is clear with one half of the village occupied by Dalits and the other by people from the upper castes. It is this discrimination that led to 21-year-old Sankar's life being brutally cut short.
Sankar's body was bought to his village on Monday but locals refused to bury him till all the culprits who hacked him to death were nabbed. What followed was a clash between locals and the police. After heated arguments for over 5 hours, Sankar was finally laid to rest.
"His body was bought here at 8pm but we told them we won't bury till justice is done and they told few have been arrested only then we agreed to bury him," Sankar's brother Vignesh said.
During his funeral, police refused to allow his 19-year-old wife Kausalya from attending his last rites. The 19-year-old is now in a spot with her husband having been killed and her father behind bars for allegedly ordering his killing.
Police have confirmed that Sankar's murder was a case of honour killing. Tamil Nadu government has also given a compensation of more than Rs 5 lakh to Sankar's grieving family.
The unfortunate end of Sankar and Kausalya's story is the 74th such case in the state. With the Assembly elections just a few weeks away, the issue is most likely to resonate in poll campaigns as political parties are holding the government responsible for failure of law and order situation in the state.
Get the best of News18 delivered to your inbox - subscribe to News18 Daybreak. Follow News18.com on Twitter, Instagram, Facebook, Telegram, TikTok and on YouTube, and stay in the know with what's happening in the world around you – in real time.
Read full article