After Outburst Against BJP, Apna Dal Leaders Refuse to Attend Yogi Govt Events Till Issues are 'Resolved'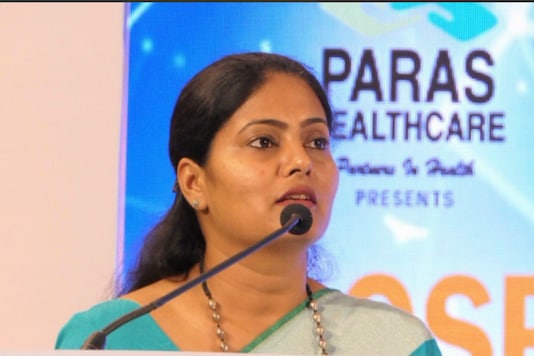 Apna Dal leader Anupriya Patel (Image: Twitter/ Anupriya Patel)
Lucknow: The Apna Dal (S) on Wednesday announced that its president Ashish Patel and Union minister Anupriya Patel will not participate in any events led by the Yogi Adityanath government in Uttar Pradesh till their issues with the BJP are resolved, a day after the party voiced its frustration over the treatment of smaller NDA allies.
Anupriya, the Union minister of state for health, was conspicuous by her absence at an event where the chief minister inaugurated a medical college. She was also not present at a function attended by the chief minister in Siddharthnagar on Tuesday.
Speaking to News 18 over phone, Apna Dal leader Anurag Patel said, "We have decided that our leaders will not be attending any function of the UP government till the time our issues with the BJP are resolved".
Earlier, Ashish, while addressing a press conference in Mirzapur, had said: "The BJP should learn from the recent losses in Madhya Pradesh, Rajasthan and Chattisgarh assembly elections. The SP-BSP alliance is a challenge for the NDA, whose allies in UP are upset. The leadership at the Centre must do something, or else the NDA would suffer in UP." He also said that smaller parties were feeling 'ignored' by the BJP.
The public outburst against the BJP by Apna Dal comes days after Rashtriya Lok Samata Party (RSLP) chief Upendra Kushwaha walked out of the NDA. He was upset with the BJP after it asserted that the RLSP would not be given more than two seats in the 2019 Lok Sabha election. Earlier in March, the Telugu Desam Party (TDP) ended its four-year-old alliance with the NDA over the Centre's refusal to grant a special category status to Andhra Pradesh.​
Next Story