Day After Stalin's Elevation to DMK President Post, Miffed Alagiri Drives Media Out of His Home
The incident comes a day after MK Stalin became the president of the DMK.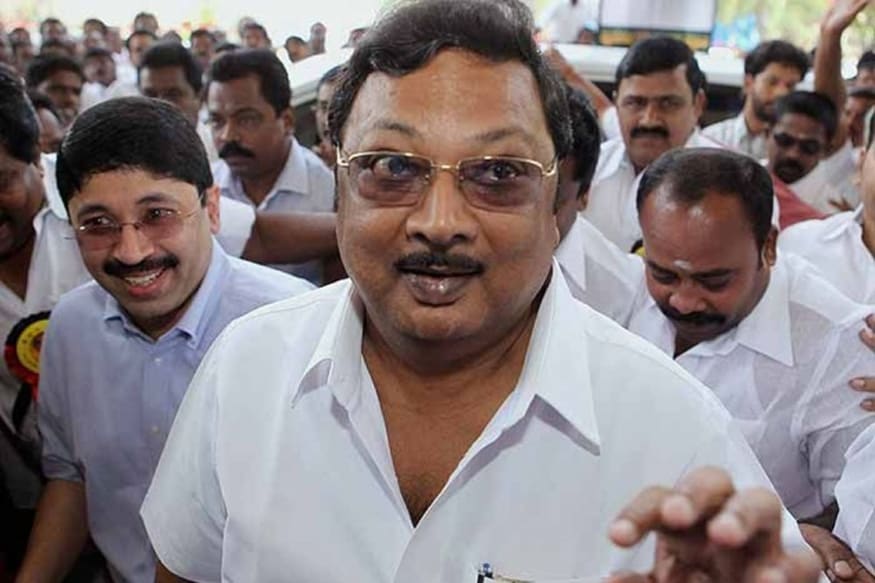 File photo of Expelled DMK leader and son of late chief minister M Karunanidhi MK Alagiri. (PTI)
Chennai: On August 24, MK Alagiri started meeting supporters at his residence in Madurai district in Tamil Nadu. For the first three days, scores of people met Alagiri at his residence but the numbers have gradually declined since Monday.
On Wednesday, there were over 10 supporters who were at Alagiri's residence to meet him. Miffed over media's lukewarm response to his cause, the expelled DMK leader asked them to leave his residence.
The incident comes a day after MK Stalin became the president of the DMK.
Alagiri said he has been meeting his supporters to discuss the next course of action. Alagiri had told CNN-News18 that he is not looking for a post in the DMK but wants to contribute to the party in the upcoming elections.
Alagiri, who has been flexing muscles since the death of his father M Karunanidhi, said the rally in Chennai was being organised as per the wishes of the cadres. "They (cadres) only wanted me to take the lead in organising the march to pay homage (to Karunanidhi)," said Alagiri.
He said that rally will prove his show of strength to the Stalin camp.
"Kalaingar (Karunanidhi) is not there now. The party has to be saved and protected," Alagiri said. "If they don't readmit me, they will have to face consequences," he added.
He also warned that if he is kept out the DMK, would face a similar defeat in the upcoming Lok Sabha election like it did in the last Parliament and Assembly polls. Alagiri wielded considerable influence in the southern districts of Tamil Nadu and was the party's organising secretary for the south zone before his expulsion.
In December last year, following the DMK's embarrassing loss at the RK Nagar by-elections, Alagiri had pinned the blame on Stalin.
For now, the Stalin camp remains unperturbed and does not see Alagiri as a threat to the party.
| Edited by: Ashutosh Tripathi
Read full article