Despite Zero Electoral Wins in His Pocket, Suresh Pachouri's Clout Continues to Grow in MP Congress
Former union minister Suresh Pachouri hasn't won a direct election in his political career but has always had a significant say in the ticket distribution in Bhopal.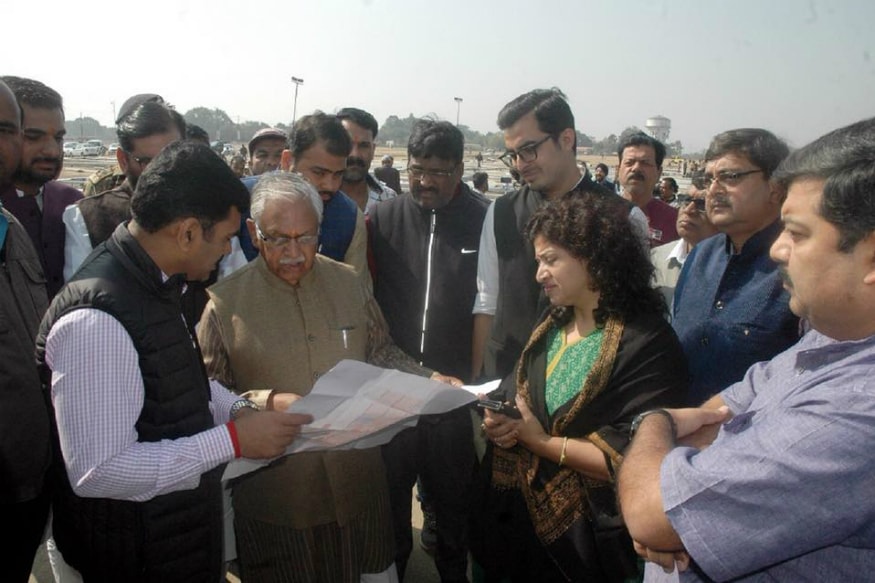 File photo of Suresh Pachouri.
Bhopal: Often dubbed as the Congress satrap from Central Madhya Pradesh, former union minister and four-time Rajya Sabha member Suresh Pachouri's fortunes did not change this election either. The senior leader was handed yet another defeat, this time by 'not so popular' former minister Surendra Patwa.
Patwa, despite getting embroiled in a loan default row, not only defeated Pachouri but also improved his victory margin considerably by winning with 29,486 votes. In 2013, Pachouri had lost to Patwa by 20,149 votes. Pachouri was member of the 32-member Election Committee in MP Polls.
The 66-year-old hasn't won a direct election in his entire political career. Apart from losing the 2013 assembly polls, he had also lost to senior BJP leader Uma Bharti in Bhopal Lok Sabha poll in 1999 by a record margin of over 1.60 lakh votes.
Pachouri has always had a significant say in the ticket distribution in Bhopal and nearby areas and has four Rajya Sabha terms to his credit - in 1984, 1990, 1996 and 2002. Despite another defeat to his credit this year, his stature within the Congress seems intact.
Despite posing the 2018 MP polls, Pachouri was made a prominent part of all important developments — during the Congress staking claim at Raj Bhawan on December 12, Kamal Nath's swearing in as Chief Minister and while hosting the political dignitaries during the oath-taking.
The senior leader, who was born in village Beelakhedi in Raisen district, is perhaps finding solace in the fact that several other senior leaders, including former Leader of Opposition Ajay Singh, BJP turncoat and senior politician Sartaj Singh, former assembly speaker Sriniwas Tiwari's son Sundarlal Tiwari, former Deputy Speaker of MP assembly Rajendra Singh and former MPCC head Arun Yadav also tasted defeat in the closely fought election.
He started his politics as student leader at Maulana Azad College of Technology in Bhopal (now MANIT) and always maintained his proximity to the Gandhis. Although he could not forge direct alliance with the public, he had some sway on the party-cadre, especially in and around Bhopal. While many decided to write him off following his defeat in 2013, his clout remained intact.
But with former CM Digvijaya Singh back to Madhya Pradesh and active participating in party affairs, things may change for Pachouri. Leaders such as Arun Yadav and Ajay Singh, too, are looking for important roles following their losses in the assembly polls.
With the MP state unit getting crowded, Pachauri could eye another Rajya Sabha term in the future.
Get the best of News18 delivered to your inbox - subscribe to News18 Daybreak. Follow News18.com on Twitter, Instagram, Facebook, Telegram, TikTok and on YouTube, and stay in the know with what's happening in the world around you – in real time.
Read full article